2017 National Real Estate Trend Information for Home Sellers
Posted by Ryan Poppe on Wednesday, March 22, 2017 at 10:37 AM
By Ryan Poppe / March 22, 2017
Comment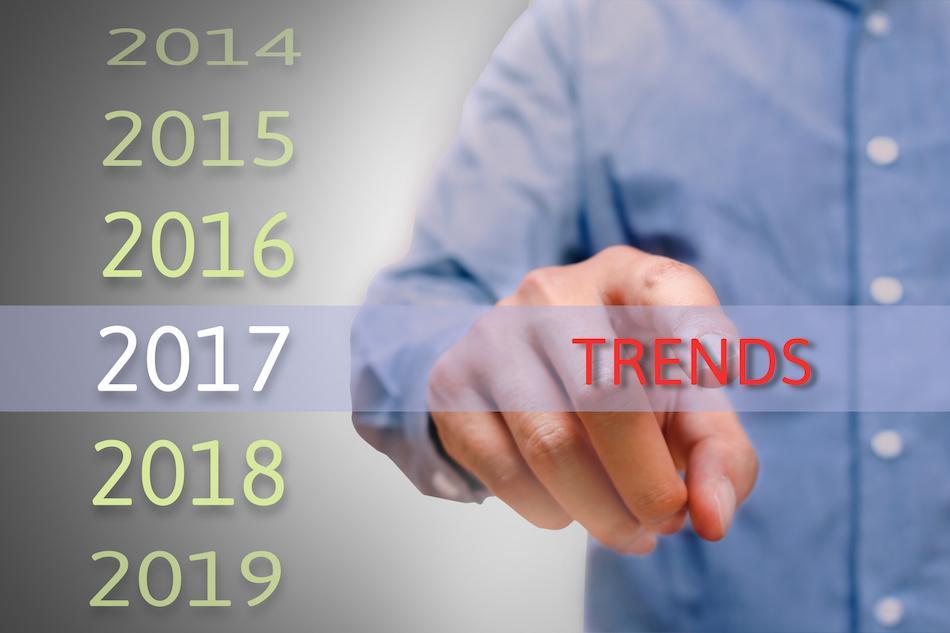 With now well underway, homeowners across the country are no doubt wondering about the real estate market in their area and how expected national trends are likely to affect it.
For those planning to sell in the coming months, this information can be critical in helping them more accurately time their sale to take advantage of the best market time. The following information offers a glimpse of what to expect regarding mortgage interest rates, changes in credit availability, and general housing trends of interest to those who own or plan to sell a home during the remaining months of 2017.
What to expect from the Government in the coming year?
The Federal Reserve Bank made the news in December of 2016 and again in March of 2017 with two rate adjustments of a quarter-percent each. With interest rates having already been at historic lows for years, these small rate increase had little impact on existing home mortgage interest rates at the time it was announced. However, the Fed has indicated that it also plans to raise the interest rates two additional times during the calendar year 2017.
If both of these raises do take effect as suggested, or if industry chatter about additional rate hikes also occur, those applying for new home mortgages or refinancing existing ones may see an increase in the interest rate charged for these loans. For buyers hoping to get the best possible rate on a new home mortgage, this expectation of looming rate increases, although small, could serve to motivate buyers to move quickly to find a home and lock in their mortgage rate before interest rates edge upward.
Will Credit to be More or Less Available to Buyers?
Up through 2016, the Dodd-Frank Act and other financial regulations enacted after the housing bubble performed as intended to carefully regulate the home loan industry through the application of more stringent lending guidelines for home mortgages. The new political administration, however, has signaled that they may seek to roll back of some of these regulations in an effort to help free up credit as part of their economic recovery and revitalization program.
If this type of deregulation does occur, the real estate market could see an influx of additional buyers who have been unable to qualify for a mortgage under the Dodd-Frank Act regulations. With available home supplies still low, this could further increase an already high level of buyer activity in many areas of the country.
Supply vs. Demand
As mentioned earlier, the 2016 real estate market saw a declining inventory of available homes. While this news was good for some sellers, it actually caused many homeowners who had considered selling to decide to wait instead, due to concerns about being able to find their next home in a market where home prices are rising quickly due to fierce buyer competition.
In addition, new home construction starts, which had remained somewhat flat in prior years began to show gains after the election due to rising hope that the new administration would herald a more favorable political climate for the construction industry. With much of the new construction market currently focused on higher-end homes, it remains to be seen if––or how––any expected increase in home construction starts will affect those hoping to sell or buy an existing home.
What Real Estate Trends Will Affect Sellers in 2017?
General takeaways for the national real estate market this year are expected to be:
An increasingly competitive real estate market as even more buyers compete for fewer homes
Shorter market times, with the median age of inventory times continuing to fall
The potential for shifts in areas of the market likely to be affected by political policy changes
A rising number of younger buyers, especially those falling into the Millennial age group, made up of those born after 1980
Local policies will continue to affect housing markets, such as the effect changing marijuana laws have had on Denver's real estate market
Homeowners interested in selling their homes during 2017 should remember that local real estate trends may be quite different than those on the national level. Individual factors, such as positive or negative changes in local unemployment numbers, can cause local housing markets to experience much different trends and levels of industry growth or loss.
To find out more about how the local real estate market is expected to shape up for 2017, sellers should start by consulting an experienced, successful real estate agent who specializes in listing and selling homes in their immediate area. Doing this will give sellers factual information to help them develop an actionable timeline for preparing, listing, and marketing their home successfully.