3 Inexpensive Ways To Update Your Home & Save Money in the Process
Posted by Ryan Poppe on Monday, March 27, 2017 at 3:23 PM
By Ryan Poppe / March 27, 2017
Comment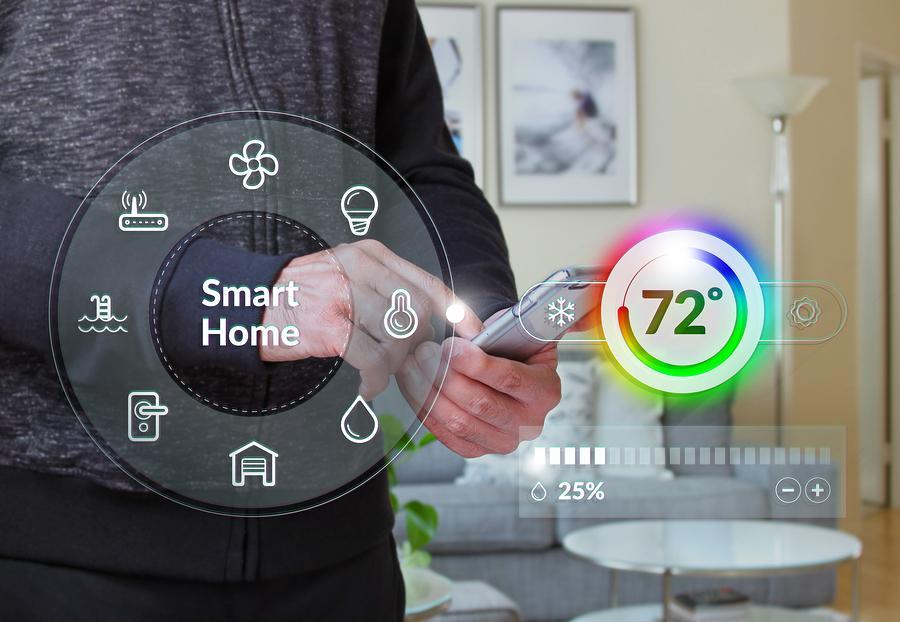 If you've recently purchased a home or happen to be in the market for a new place to live in Durango, chances are you don't need us to tell you how expensive a newly built home can be. For the most part, enjoying the fresh new look and feel of a brand new home usually means paying a premium, ultimately pricing some home buyers out of the new construction market. But just because you might not be able to afford new construction doesn't mean there aren't relatively inexpensive ways to make any old home feel modern and up-to-date.
Listed below are just a few affordable options you should consider when looking for ways to update an older home. And as you'll notice, a couple should also help save you money after the installation is complete, meaning they'll practically pay for themselves.
Install Keyless Entry or Digital Door Locks
While the idea of having a digital door locking system may sound expensive on the surface, it's actually one of the cheapest ways to modernize your home. Depending on the system, you may be looking at $200 to $300, and if you decide to go the keypad or non-digital route for keyless entry, it's often even more inexpensive. And if you're not sure which direction to take, here are several great options currently on the market.
Add a smart thermostat
Arguably one of the hottest new innovation in high-tech home trends, smart thermostats are exactly as they sound—a smart and automated way to heat or cool your home. Once installed, home owners can control their home's temperature remotely, ultimately saving on energy costs each and every month. And because smart thermostats are pretty much the norm nowadays, look for the cost to only be around $150 to $300 max.
Install Low-Flow Toilets
Sometimes referred to as high-efficiency toilets, a low-flow toilet is designed to save water, which can be especially beneficial for single-family home owners who pay a water bill each month. Most low flow toilets use 4.8 liters or less, while a standard toilet will use 6 liters or more. And while the water savings might seem insignificant on the surface, you'll be saving a whole lot of money over time once transitioning to a low-flow system. Look for more low-flow toilets to price somewhere between $100 and $150.