6 Keys To Home Selling Success For Homeowners
Posted by Ryan Poppe on Wednesday, November 8, 2017 at 9:31 AM
By Ryan Poppe / November 8, 2017
Comment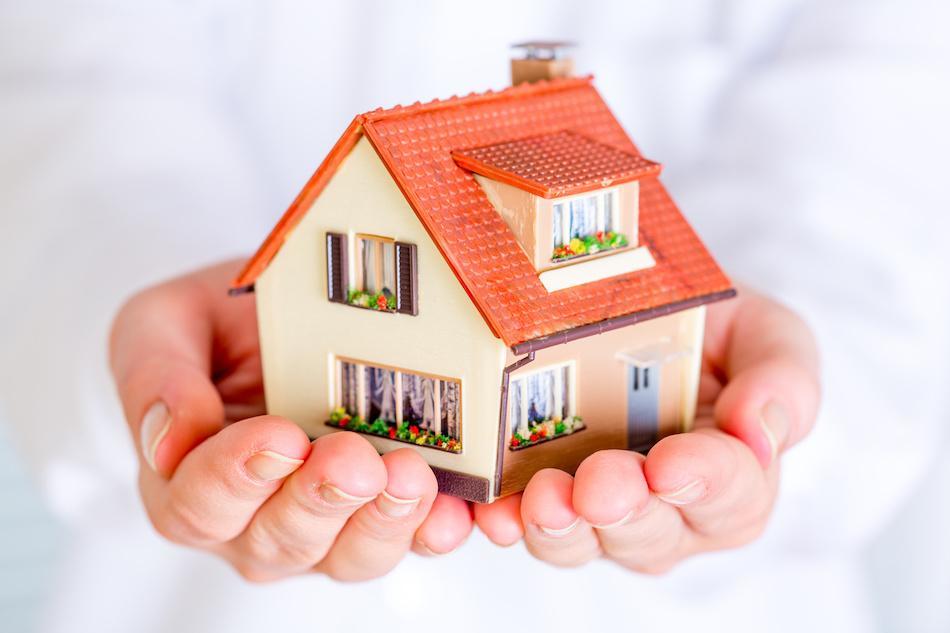 Selling a home may be one of the most significant decisions a homeowner can make. While there are many components to a successful home sale, there are a few that are the most important and ones that the right licensed real estate professional can help with the most! Here are nine keys to success whenever you decide to sell your home, especially for homeowners looking for a quick turnaround.
1. Hire a Real Estate Agent
A real estate agent is a homeowner's best friend when it comes to selling a home. They'll be with the homeowner every step of the way and do their best to help the home sell in a timely manner and for an appropriate sum of money. The agent will be paid when your Durango home sells, at which time they will take a percentage of what the home sells for.
2. Know Your Paperwork
Real estate transactions encompass a lot of paperwork! Knowing which documents are for what and when the right time is to sign off is integral to a smooth closing. Your professional real estate professional can help navigate through all of these legal requirements and essential documentation. Just a few of the standard home-selling papers include:
Title Documents
Offers and Counteroffers
Inspection Documents
Condition Disclosures
Lead Paint Addendum Forms (where applicable)
HOA Releases and Disclosures of Terms
Final Terms of Sale
With this magnitude of legally binding documents to navigate, it can all seem daunting. However, partnering with an agent can help make this paperwork seem less so, but conquering it is essential.
3. Get a Professional Appraisal & Decide on a Price
While real estate agents are skilled, it's recommended that homeowners also get a professional appraisal from a certified appraiser to get the most accurate value possible. An appraiser is a neutral third party in the home-selling process who gets paid a set amount regardless of how much the home sells for, so they can't be influenced to inflate a home's value for personal gain.
The appraiser will look for everything in the home, from water stains to bug infestations, and some will even take into account the neighborhood and location of the home.
In addition to the professional appraisal and the real estate's advice, homeowners can also use websites like Zillow to look at the estimated value of other similar homes in the neighborhood to help come up with an appropriate price.
If the area's housing market is hot, the agent may recommend selling for more than the estimated appraisal. But if the market is slow, they may recommend selling lower to help the home sell faster. Ultimately, the agent can only advise, but it's the homeowner who must decide the official asking price for the home.
Many owners sometimes overestimate the value of their home, and there are existing online home evaluation tools that might help them determine a moderate home valuation based on data such as square footage, bedroom and bathroom numbers and the home's location. When it comes to deciding the perfect selling price, there's no tool that can replace the experience of a local agent. Getting the price right may be a significant factor to a slow sale versus a quick close.
4. Advertising for Success
Sticking a sign in the yard and placing a few advertisements is a great start, but motivated sellers may need to do much more in order to secure the interest of potential buyers. Ensuring that your home is visible to a broad potential buyer pool may be just as important as getting the price right. Leaning on their years of expertise, your licensed real estate professional will be able to help get your home in front of the right buyers.
An open house can be an excellent way to get a lot of buyers to come see the home in a short amount of time. Because it's an open house, anyone can come to check it out regardless of if they're accompanied by an agent or not, so it's far more accessible than setting up an appointment to view the home. Plus, many home buyers love open houses because it allows them to pop in, see the house, and move along at their own pace. Hosting an open house can be a good strategy to help the home sell faster because of all the extra foot traffic.
Owners are generally familiar with their personal favorite features of the home, and their agent will know what features are most desirable on the homebuyer's market, like in Bayfield. Professional photography highlighting these prominent features can inch you closer to your desired goal—a sold home. In conjunction with smart marketing, such key highlights may help your home stand out among the rest.
5. The Patience Test
While a quick sale may be the ultimate goal, hitting all the other important keys to success will set you up, but nothing beats good patience. Home sellers should prepare for offers, counteroffers, and negotiations. A real estate professional can set realistic selling and keep owners calm so that the negotiations can pay off for the seller in the long run.
6. Receive and Accept an Offer
Once a buyer has submitted an official offer, it goes to the real estate agent, who will then notify the seller. From here, there are three options: accept it, reject it, or make a counteroffer. Making a counteroffer can be a good choice when the buyer's offer is just a hair too low, as it can open a dialogue for the buyer and seller to come to an agreement on an acceptable price.
Once the seller has received an offer they want to accept, their agent will prepare the paperwork for both the seller and buyer to sign.
Finally, it's time for closing. The seller, buyer, and their agents will all meet together to go over the paperwork one last time before signing on all the dotted lines. After that, the house keys get passed to the home's new owner, and the seller gets any money they earned from the sale. After that, the home is officially sold.
Selling a home can seem like a daunting task, but it doesn't actually have to be one. With the help of a skilled real estate agent and some effort, any home can see a home go from "for sale" to "sold."
Ultimately, selling your home can be an enormous undertaking. Understanding the key facets of the transaction and partnering with the right agent can lead homeowners to a smooth closing.