7 Frugal Tips to Stage Your Home and Save Money
Posted by Ryan Poppe on Monday, March 13, 2017 at 4:13 PM
By Ryan Poppe / March 13, 2017
Comment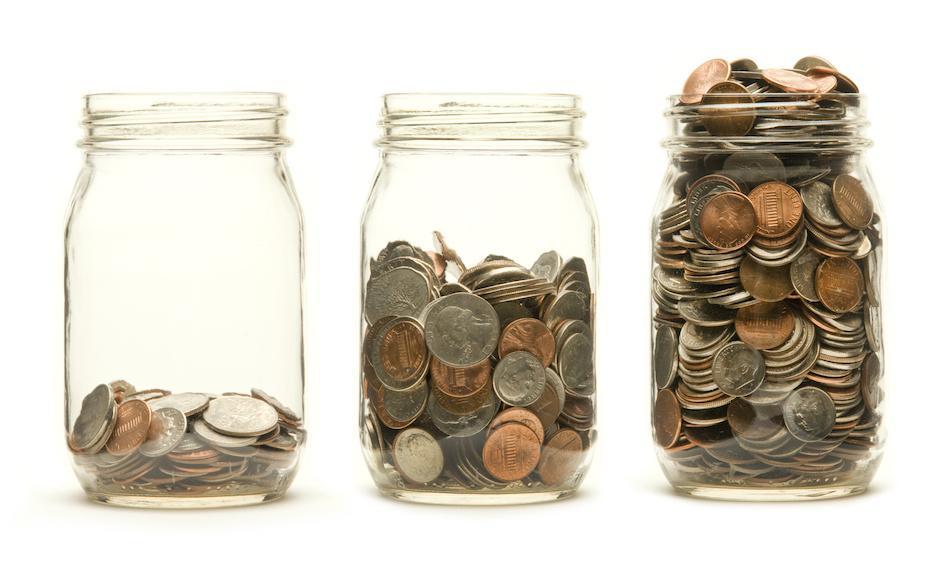 F or homeowners who intend to sell their home, the struggle to get it ready for the critical eyes of prospective buyers is about to reach a high point. Not only are these homeowners experiencing some frayed nerves, many are also concerned about the strain these preparations are putting on their budget. Staging services, professional landscapers, and cleaning companies are excellent resources, but they do come with a cost that may not be feasible for homeowners who are working within the confines of a limited budget. Here are seven frugal tricks homeowners can do to make sure their home looks its best without breaking the bank.
Make the Clutter Pay for Other Improvements
Every home improvement and preparation guide ever written warns homeowners to make sure their homes are clutter-free to avoid turning off potential buyers. What they fail to mention, however, is that homeowners on a tight budget can use much of that clutter to pay for home improvement costs needed to help the home compete well on the real estate market.
Excess furnishings, toys, clothing, kitchen items, tools, personal items, and lawn furniture can all be sold quickly and easily by holding garage sales or advertising the items online. Doing this will not only help homeowners rid their homes of excess clutter, but it will also provide some income to help offset the cost of any repairs the home might need without straining the family budget.
Use Paint to Enhance or Detract as Needed
When getting a home ready to sell, homeowners should remember that paint can be their best friend. Not only can a fresh coat of paint make surfaces look fresh and new, but it is inexpensive and easy to apply. Fresh paint can help to camouflage room design issues—like making small rooms appear larger—and it can even help to remove traces of problem odors, such as those caused by smoking, having pets, or cooking.
Check Thrift Stores for Staging Items
As homeowners ensure their house looks clean and fresh for future showings, they may find themselves needing items like couch pillows, distinctive lighting, area rugs, or wall art to add some flair and appeal. Instead of purchasing these items new, homeowners may be able to locate what they need at thrift stores, garage sales, or online auction sites for a fraction of the cost.
For Window Coverings, Less is More
Aging drapes, curtains, and blinds can make entire rooms look tired and drab, but buying new ones can be very expensive. Homeowners who are facing this dilemma as they prepare their home for sale may want to consider removing old window coverings and allowing their windows to stay bare or to use only an inexpensive fabric blind or sheer panel instead. Doing this will help homeowners save the cost of replacing expensive drapes while reaping the benefit that natural light brings into a room.
Enlist Family members to Deep Clean
Professional cleaning companies do an excellent job of getting each room clean from top to bottom, but the cost for these services may not be possible for those working within a limited budget. To get a similar outcome, homeowners should consider making cleaning a family affair by enlisting the assistance of all household members. To get results comparable to a professional cleaning crew, consider focusing on just one room or area at a time and assigning each family member with a particular job––such as cleaning floors, washing windows and mirrors, or wiping walls and wood work. By working together in small areas for a short period of time, every inch of the home can be left sparkling clean without paying professional cleaning fees.
Make Small Changes that Look Big
When major updates are needed but unaffordable, homeowners may be able to give their home a new look by making relatively small, less costly changes. For instance, if the kitchen looks dated and dreary but there is no money to renovate the room or replace big ticket items like cabinets, some small inexpensive changes can help. These include:
painting dark cabinets in a light or white color
adding new drawer pulls and doorknobs to add visual interest
removing doors and painting the cabinet interiors in a contrasting color to give them the appearance of custom made open shelving
Ask Your Listing Agent for Their Opinion
Homeowners often become so fixated on improving their home that they find themselves making improvements that may be unnecessary or even detrimental to their house appeal. To avoid this and ensure that the home preparation budget is used as wisely and frugally as possible, homeowners who want to sell their homes soon should consider hiring their listing agent first and then asking the agent to help them decide what actually needs to be done. Real estate professionals can use their daily interaction with qualified buyers and the local real estate market to help sellers understand what their home will need in order to compete well and get the best offers.