8 Things to Do Before Applying for a Mortgage
Posted by Ryan Poppe on Monday, July 4, 2016 at 3:41 PM
By Ryan Poppe / July 4, 2016
Comment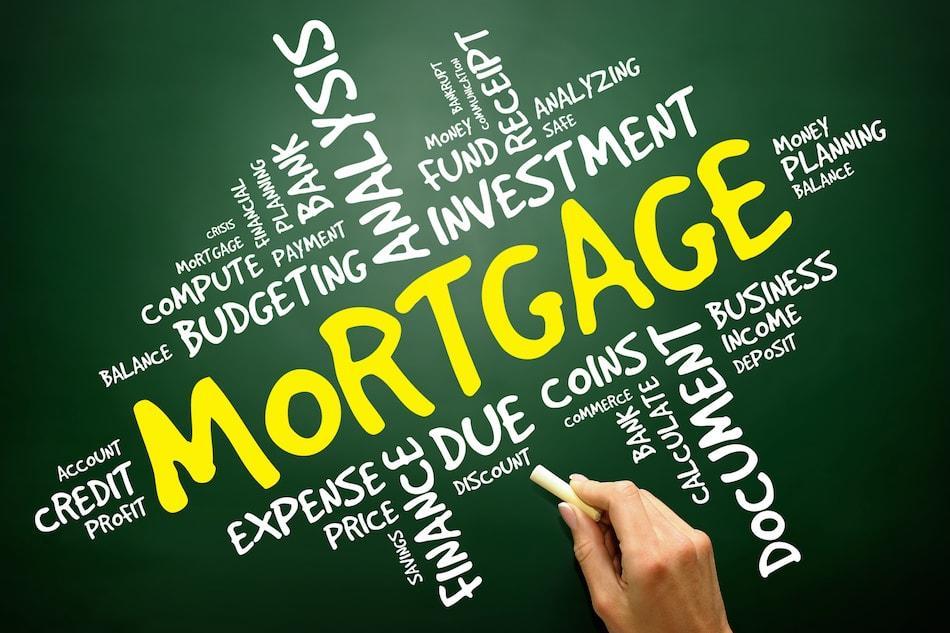 Buying a home is one of the biggest and most exciting commitments you can make. The home that you choose and the mortgage deal you agree to will affect your life for years and decades. To make sure that everything works out well for you, do these things before you look at your first house or apply for your first loan:
1. Check Credit Reports For Errors
One in four consumers has some sort of error in their credit report from the big three credit reporting agencies. One in twenty has an error that can lower their credit scores and keep them from getting the best deal on a home loan. Common errors include duplicate reports of debt and paid accounts showing as delinquent. How often should you check your credit report? You are entitled to a free copy of your report from TransUnion, Experian and Equifax each year. Pull yours yearly or at least sometime before applying for a loan so that you have the time to get any erroneous entries corrected.
2. Protect Your High Credit Score
When you are getting ready to apply, do what you can to protect your credit reputation. Do not close any accounts. Set all accounts to at least auto-pay the minimum so that you do not have any late payments. Do not apply for any new credit cards or let anyone do a hard pull on your credit for any reason. Failure to do any of these can result in a drop in your credit score, which can mean not getting as good a deal on a mortgage or failing to qualify at all.
3. Get Pre-Approved
Why get pre approved before looking at a home? Most real estate agents won't even show you a house until you have a pre approval in place. This process, which is less intensive than actually applying for a mortgage, will give you an idea how much banks are willing to lend you. By seeking out a pre approval first, you can get an idea what sorts of houses are in your price range, from grand luxury estates to modest condo properties.
4. Budget What you Can Afford
Before looking at homes or applying for a loan, do your own research to see what your budget will allow. If you rent now, remember that you will also have to pay insurance and other fees on top of your monthly mortgage payment. By starting with a ballpark monthly payment, you can work backwards and decide how large a loan you can handle, as well as what loan term works best for you.
5. Open a Bank Account Specifically for Down Payment Funds
Most of us have our savings scattered through a few different accounts. Consolidate yours into one place that is kept separate from the rest of your finances. This way, there is no confusion about what funds are for. And, you can avoid delays that may otherwise occur while you are transferring cash from one account to another. You should open this account at least sixty days before you apply for a loan, but longer is better, since bankers will often wish to see the last two account statements. When pulling all of your down payment funds together, don't forget about closing fees and other costs.
6. Determine Your Down Payment
Most loans require anywhere from 3 to 20% down when buying a home. Depending on where in the country you live and some facts about your background, you may also look into qualifying for a home loan or down payment assistance. For instance, FHA loans are available to people with credit scores of 580 or more and require only 3% down. VA loans do not require a down payment at all. There are also special programs available for first time buyers.
7. Gather Financial Documents
The pre-approval and mortgage approval process is more stringent than it was in the past. Make sure that you have all of your proof of income and assets together and in order before you apply. You'll need items that include last year's tax documents, pay stubs and bank statements.
8. Choose the Mortgage Product that Fits Your Circumstances.
Should I get a fixed or adjustable rate? Fifteen or thirty year mortgage? Each mortgage type has different benefits, but which is right depends on your personal financial situation. For instance, a person who plans to refinance or move within the next five years may find that an adjustable rate mortgage is a better fit. You may find that, with a 15-year loan, you are able to get a lower interest rate. Or, you may find that the longer term of a 30-year loan gives you more flexibility. Assess the pros and cons of each option when taking out a mortgage.
A little extra work now can, over time, save thousands of dollars and tons of headaches. By taking some steps to get yourself in the best financial shape before applying, you can reduce your mortgage costs and get the best loan available for your circumstances.