Where Are the Best Bakeries in Durango, CO?
Posted by Ryan Poppe on Tuesday, August 11, 2020 at 9:01 AM
By Ryan Poppe / August 11, 2020
Comment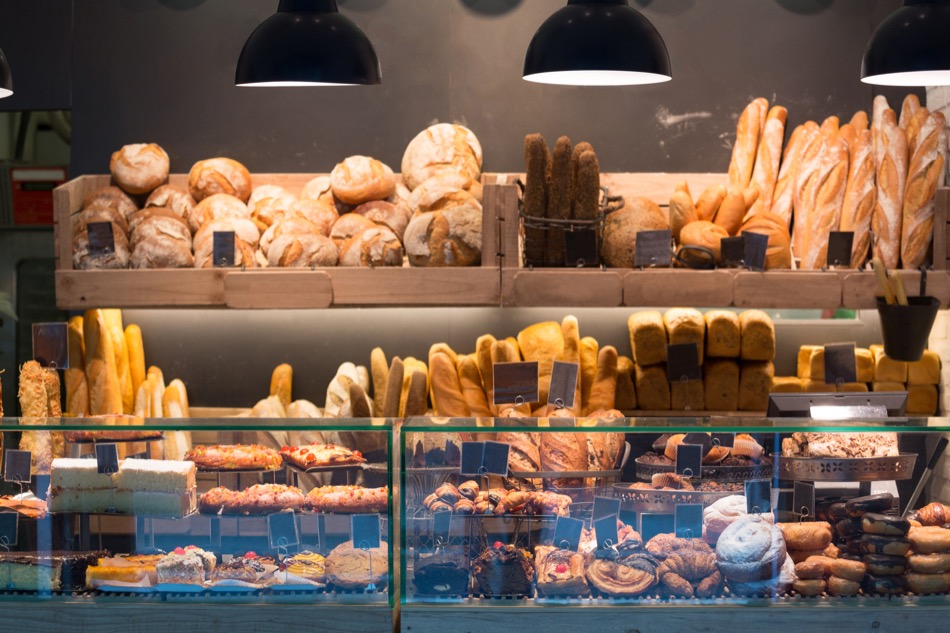 Durango, Colorado, sits south of the San Juan National Forest and is a city of about 19,000 residents. It's the county seat of La Plata County and home to Fort Lewis College, the Animus River, several parks in Durango and museums in Durango, and some of the best bakeries in the region. The best bakeries in Durango offer fresh-baked goods that are hand-crafted daily and often feature locally sourced ingredients.
Serious Delights
Address: Serious Delights, 300 South Camino Del Rio, Durango, CO 81301
For a seriously delightful bakery, step into Serious Delights, which sits within the Nature's Oasis Market and provides Durango with goods baked from scratch and featuring organic and locally sourced ingredients. The bakery offers:
Baguettes, ciabatta rolls, and sourdough
Pastries, bear claws, and danish
Cookies
Scones and croissants
Muffins that include vegan choices like blueberry banana bran
Serious Delights also has take-and-bake cinnamon rolls, mini croissants, and pie shells.
Bread
Address: Bread, 42 Co Rd 250, Durango, CO 81301 & Bread, 135 E 8th St, Durango, CO 81301
Locally owned and operated, Bread has two locations in Durango. Visitors to both locations can find a wide selection of homemade breads and cookies. The bakery also serves a menu with sandwiches featuring their specialty breads.
The Smiley Café
Address: Emory E Smiley Junior High School, 1309 East 3rd Avenue, Durango, CO 81301
Located in the historic Smiley Building just two blocks from Camino Del Rio, the Smiley Café bakes all items in-house. Smiley Café is gluten-free, unless otherwise noted. Pop in for a muffin (or two) before work and grab a dozen cookies to take home for later. Cookie varieties include but are not limited to oatmeal butterscotch and classic gingersnaps. Distinctive doughnut flavors like matcha, mocho, and chai can be found as well. Other bakery items available (but subject to change) are brownies, scones, and nutty bars.
Durango Doughworks
Address: Durango Doughworks, 2653 Main Avenue, Durango, CO 81301
Established in 2008, Durango Doughworks is located on Main Avenue near the Durango Community Recreation Center. Durango Doughworks has a huge selection of homemade doughnuts that range from traditional glazed and cake doughnuts to jelly doughnuts bursting with filling, fritters, cinnamon rolls, and bagels. Guests to this bakery can also enjoy meals from the breakfast and lunch menus.
Jean Pierre Bakery & Wine Bar
Address: Jean Pierre Bakery & Wine Bar, 601 Main Ave, Durango, CO 81301
The Jean Pierre Bakery & Wine Bar is also located on Main Avenue, but this unique bakery plus wine bar sits in the heart of Historic Downtown within walking distance to the movie theater and the Arts Center. Family owned, the Jean Pierre Bakery & Wine Bar features croissants and both sweet and savory crepes such as crab-asparagus crepes. The bakery also has unbaked and frozen croissants and rolls available for carryout as well.
Nestlé Tollhouse Café
Address: Durango Mall, 800 S Camino Del Rio, Durango, CO 81301
A chain bakery and café, the Nestlé Tollhouse Café serves a diverse selection of sweet treats, including their signature chocolate chip cookies. Visitors can indulge in decadent brownies, cupcakes, cookie cups, and giant cookie cakes ideal for any celebration.
Durango Bagel
Address: Durango Bagel, 106 E 5th St, Durango, CO 81301
Discover the Durango Bagel shop on East 5th Street near the train station and Rail Museum. Durango Bagel prepares fresh baked goods daily that include their signature bagels, muffins, pastries, cookies, breakfast sandwiches, and even deli lunch sandwiches. When ordering bagels, be sure to check out the bakery's 14 different hand-crafted cream cheese spreads.
Throughout the city of Durango, hungry diners can find an array of delicious baked goods made fresh every day. These bakeries feature local ingredients, hand-crafted dough, and unique flavors.