5 Best Amenities Near SkyRidge: Enjoy Living Near Jenkins Ranch Park & Hillcrest Golf Club
Posted by Ryan Poppe on Wednesday, February 22, 2023 at 12:50:50 PM
By Ryan Poppe / February 22, 2023
Comment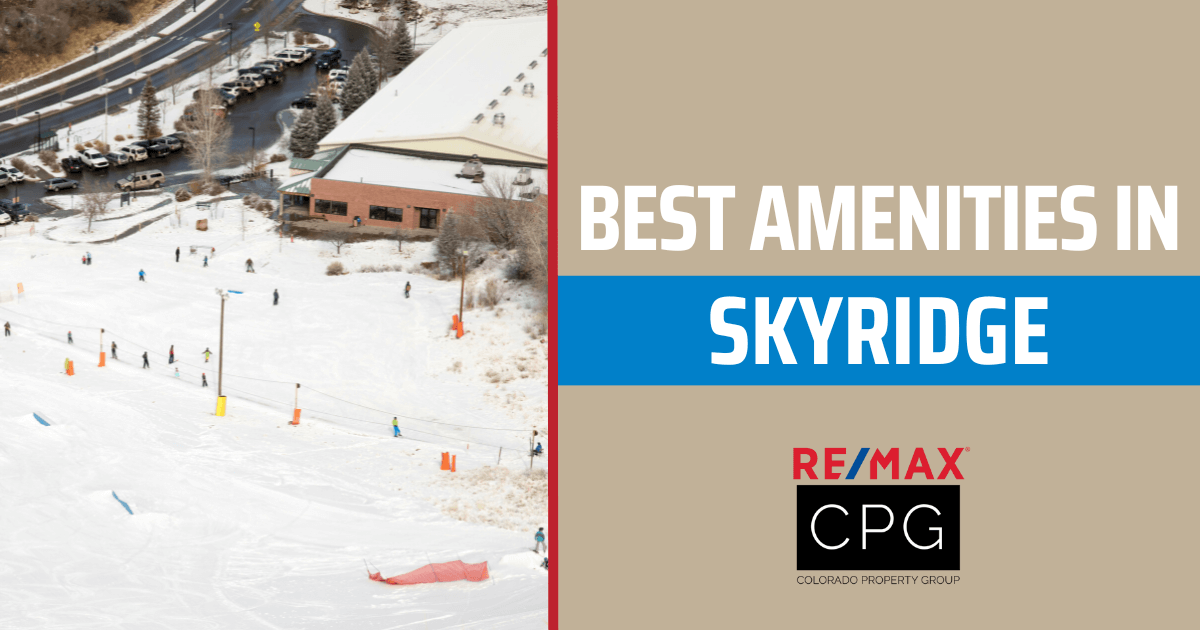 Durango's Skyridge neighborhood offers townhomes and detached homes in the low $400s, and its share of Durango luxury homes is nestled along the base of one of the Rocky Mountains' ridges. With parks, trails, golf courses, ice rinks, ski areas, concert halls, and all the great restaurants and best shopping in Durango less than 10 minutes from home, Skyridge offers quick access to some of the best amenities in Durango.
Jenkins Ranch Park & Skyline Trail
Jenkins Ranch Park and the Skyline Trail allow visitors to play and explore Skyridge's natural beauty. Leashed dogs are welcome in the park and along the trail, making these attractions great spaces for pups to get some exercise too.
Centrally located on Jenkins Ranch Road within walking distance of the whole neighborhood, the 7.8-acre Jenkins Ranch Park offers tennis courts, a playground, and an immense green space perfect for running around and playing. A covered picnic area and restrooms make this park an excellent place for the community to gather for small outings.
The 3.1-mile Skyline Trail—often mentioned among Durango's best hiking trails—begins at the neighborhood's northern end, with a small parking lot at the end of Kennebec Court. It is a popular route for hiking and mountain biking during the warmer months and snowshoeing during the winter. The advanced difficulty trail winds through numerous switchbacks as it ascends 1,056 feet to Raider Ridge. After reaching the top, trail goers can enjoy stunning panoramic views of Durango, Horse Gulch, and the Animas Valley.
From there, trail goers can trek back down the way they came or extend their route with connections to the extensive Horse Gulch trail system. The intermediate Sugar Trail leads to Horse Gulch Road, while the highly technical Hyper Extended Ridge takes trail goers down into Horse Gulch.
Hillcrest Golf Club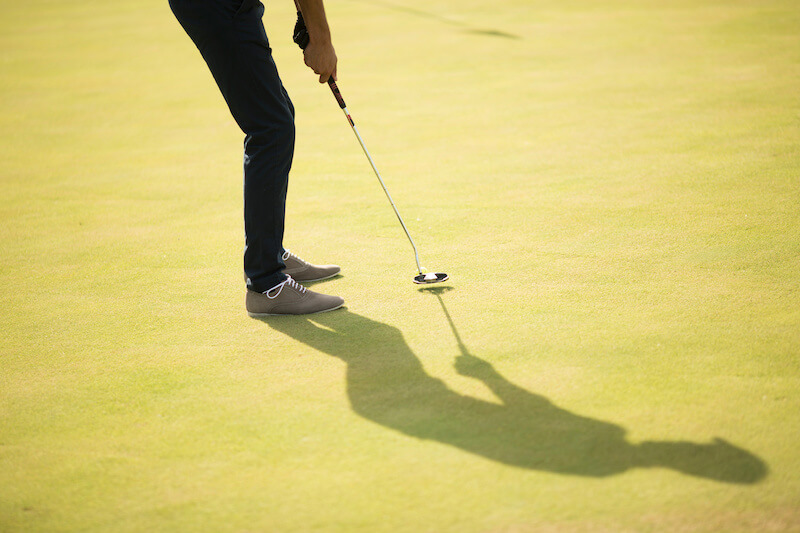 Just west of Skyridge lies Hillcrest Golf Club, an 18-hole golf course home to a golf school, tournaments, and various off-season activities. With an on-site restaurant and cross-country skiing available in the winter, Hillcrest Golf Club offers Skyridge residents more than just a nearby golf course.
Architect Frank Hummel designed the golf course in 1969, and today, it's considered one of Durango's best golf courses. It sits atop a mesa offering views of the La Plata Mountains and the Animas Valley. The challenging par 71 course features 6,707 yards of golf from the longest tees. The relatively short distance from tees to greens makes the course highly walkable, but cart rentals are available too.
Hillcrest Golf Club's golf school offers lessons and clinics to help patrons improve their game. Meanwhile, a full-size driving range, short-game practice facility, and indoor golf simulator provide solo practice options.
The club hosts various tournaments and events from May to October, including the Navajo Trail Open. Begun in 1960, this is the third oldest open in the state.
The golf course closes from the first weekend of December until February 28th each year. The indoor simulator remains open during this time, and a simulator league holds weekly tournaments. When weather conditions allow, the club also grooms trails for cross-country skiing.
Chapman Hill Ice Rink & Ski Area
At the nearby Chapman Hill Ice Rink & Ski Area, Skyridge residents can enjoy skiing, snowboarding, ice skating, and hockey just a few minutes from home.
Chapman Hill features 500 vertical feet of groomed terrain for skiing and snowboarding. The ski area has two rope tows that lead to the top of the course, so visitors will want to bring sturdy gloves. Ski and snowboarding lessons are available for all ages and skill levels. Visitors can also enjoy tubing when conditions allow it.
Meanwhile, the ice rink offers public skating, freestyle skating, and various hockey programs, including drop-in hockey, stick and puck, and an adult hockey league; all of these options make Chapman Hill a key contributor to the plentiful things to do in Durango. Lessons for all levels can help patrons hone their skating and hockey skills. While rental skates are available, visitors should plan to arrive early in the day if they want to use them because there is a limited supply. The ice rink also hosts a weekly Disco Night skating event and is available for birthday parties and other private events.
While winter sports are Chapman Hill's forte, the venue also offers plenty to do in the summer. Public roller skating hours and a roller derby league help make Chapman Hill a fun attraction year-round.
Fort Lewis College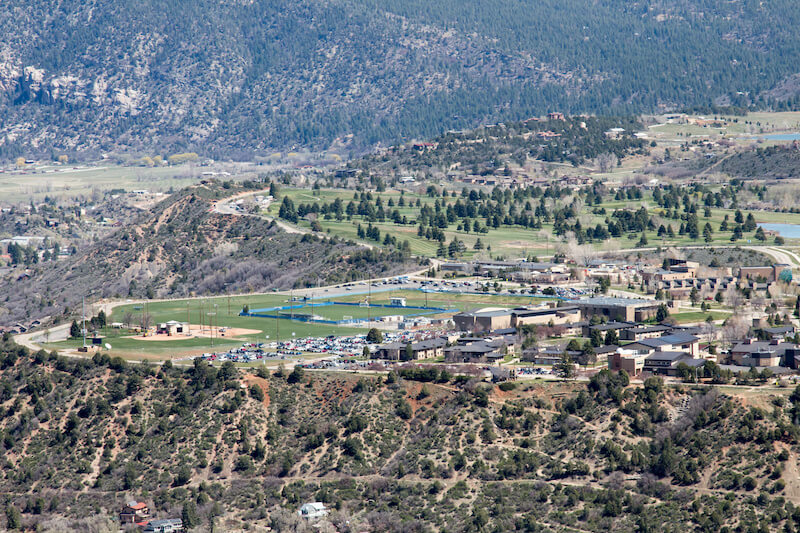 Just southwest of Skyridge, Fort Lewis College has several public amenities, including the Hesperus Peace Park, a disc golf course, and the Community Concert Hall.
Hesperus Peace Park offers a quiet space to relax and enjoy nature in the center of campus. The idyllic park has grassy fields, trees, and numerous sustainably grown plants endemic to the region. Mule deer can often be spotted nibbling on the park's plants, especially at dusk. The park's design incorporates some elements of the Pueblo kiva and has a small clock tower at its southern end. Hesperus Peace Park is widely considered one of Durango's best parks.
The college's disc golf course has 18 par-3 baskets spanning two parts of the campus. The first six baskets on the campus' northeast end feature long open shots where strong winds can sometimes pose a challenge. The remaining 12 baskets are in a wooded area on the southeast side of the campus. Many of these baskets require more technical shots, making them more challenging than the first six.
The 600-seat Community Concert Hall is the largest performing arts facility in the nine-county region. The hall hosts show of all kinds, including concerts, films, dances, theatrical performances, and acrobatics.
Downtown Durango
Historic Downtown Durango has nearly endless things to do, with art galleries, restaurants, breweries, and shops just minutes from Skyridge. Skyridge is so close to downtown, in fact, that it's been deemed one of the best downtown Durango neighborhoods.
Historic buildings and trees lining the streets make walking through downtown Durango a pleasure. The area has been the site of filming for several classic westerns, including Butch Cassidy And The Sundance Kid and How The West Was Won. Many of downtown Durango's attractions also pay homage to its Wild West history.
The Durango & Silverton Narrow Gauge Railroad Museum features free exhibits showcasing the local railroad's history. The Durango Train has operated continually since 1882 and currently takes patrons to Silverton through the San Juan National Forest on vintage steam locomotives.
Chimayo Stone Fired Kitchen serves Southwestern and Mediterranean cuisine in a restored historic interior. The restaurant features an open exhibition kitchen equipped with stone-fired ovens so diners can see the menu's unique preparation as they eat.
Meanwhile, 11th Street Station offers a casual dining experience with tacos, pizza, and sushi. The collection of seven food trucks encircles the original service station on the corner of Main Avenue and 11th Street, formerly home to auto repair shops and fuel stations from the 1920s to 1970s.
The Durango Arts Center and numerous art galleries also call downtown Durango home. DAC hosts the annual Durango Autumn Arts Festival, arts education programs, and other events to promote the arts in Durango.
Living in Durango's Skyridge Neighborhood
The best amenities in and around Skyridge provide residents quick access to outdoor recreation, cultural attractions, and local businesses. Living in Skyridge allows residents to enjoy dining, hiking, skiing, skating, tennis, golf, concerts, and other performances less than 10 minutes from home. With so many great amenities nearby, Skyridge residents have nearly endless things to do year-round.
If Durango sounds like the perfect place for you, contact Colorado Property Group of RE/MAX with Durango Homes for Sale at (970) 946-0601 to get in touch with a Durango real estate agent and get ready to call this beautiful mountain town home.