Love Golfing? Check Out These Golf Courses in Durango, CO
Posted by Ryan Poppe on Wednesday, October 5, 2022 at 8:00 AM
By Ryan Poppe / October 5, 2022
Comment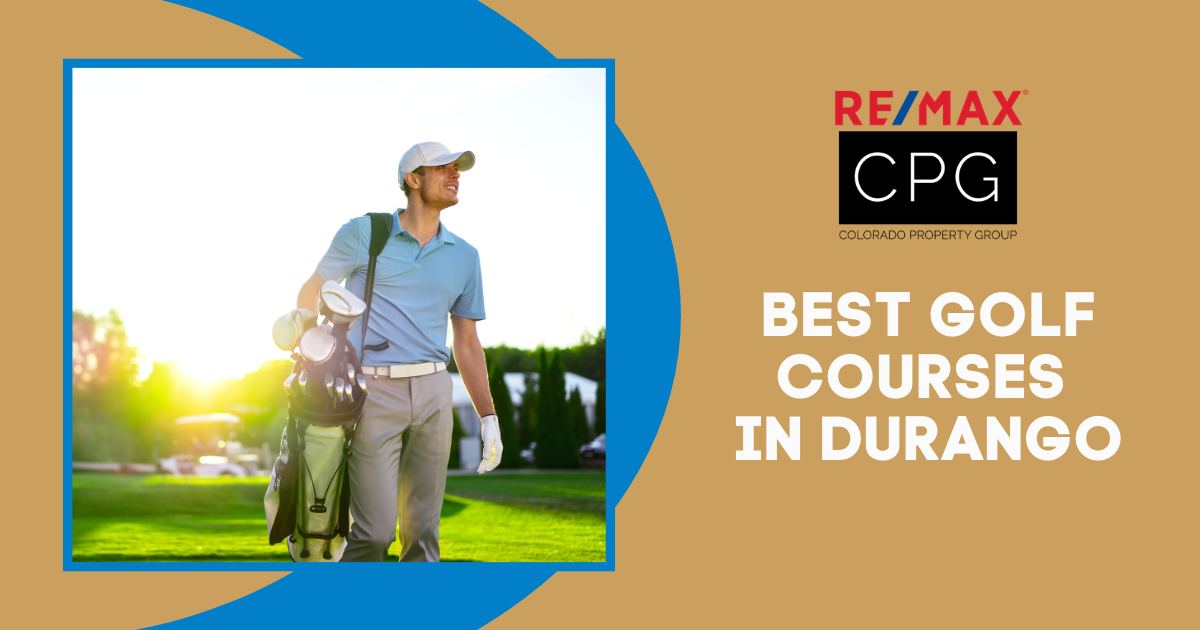 Nestled between cozy condos and master-planned Durango communities, there are many Durango golf course homes. However, one need not reside in such a neighborhood to partake in remarkable golfing destinations. There are challenges for players of all skill levels here amid remarkable mountain scenery that enhances any game. Those in the know understand that golf courses in Durango are stunning in beauty and bring on the challenge that golfers crave.
Hillcrest Golf Club
Hillcrest Golf Club is home to numerous regional and national tournaments and is located atop a scenic mesa overlooking Durango. This 18-hole course features 6,838 yards of play from the back tees with a par of 71. The course rating is 71.3, with a slope rating of 127 on bluegrass fairways. This Frank-Hummel-designed course offers affordable green fees and membership programs along with weekend clinics for individual or group instruction, and the club has a variety of amenities. Surrounded by the Southern Colorado Rockies, golfers can order the Hillcrest Deli & Grille's salads, appetizers, and hearty sandwiches and burgers from the course or grab a snack and beverage from the Pro Shop.
The club offers adult clinics, private instruction, an indoor golf simulator, and demo days for golfers to try out equipment. It also offers golf club repair services so that no one has to go without their favorite club that fits their swing the best.
Golfers appreciate the tranquility of the Rocky Mountains just as much as they enjoy the affordable green fees and available membership programs that allow for savings year-round. Hillcrest is the premier choice for tournaments near Durango, as the slopes are somewhat forgiving save for a few tricky water and sand traps. After a game, check out the Hillcrest Grill for a drink to celebrate a victory (or settle your woes of loss).
Hillcrest Golf Club Additional Information
Address: Hillcrest Golf Club, 2300 Rim Drive, Durango, CO 81301
Phone: 970-247-1499
Spring (Open–May 6) and Fall (Sept 28–Close) Rates: Weekday 18 Holes $39, 9 Holes $22 / Weekend 18 Holes $41 / 9 Holes $24
Summer (May 7–Sept 27) Rates: Weekday 18 Holes $51, 9 Holes $29 / Weekend 18 Holes $53, 9 Holes $32
Cart Rental Rates: 18 holes $16, 9 holes $9
Public Course & Club Amenities: Golf Simulators, Lessons, Food & Drink, Pro Shop, Practice Areas
Dalton Ranch Golf Club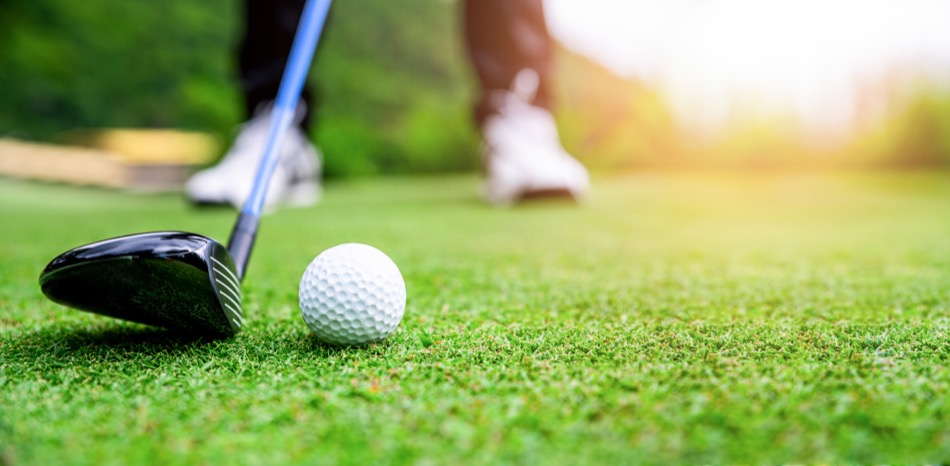 Situated amid the peaceful and serene Animas Valley is the membership-based Dalton Ranch Golf Club. Between the San Juan Mountains' towering red cliffs are 18 holes of 6,924 yards of play from the longest tees with a par of 72. The course rating is 72.2 with a slope rating of 132—just enough to challenge even skilled enthusiasts.
Spanning over 270 acres with the river winding about the course, there are more water challenges here than at other local courses. Of course, the appeal of the water also ensures that ample wildlife like deer and elk still wander about. This former cattle ranch also hosts events such as weddings and corporate parties. Make a reservation at the highly rated Alce' restaurant for delicious Italian cuisine on a patio with a view, take lessons at the on-site Elevated Golf Academy, and enjoy everything this facility has to offer.
Golf Membership amenities include:
Unlimited Golf
Pro Shop Discounts
Restaurant Discounts
24-Hour Member Fitness Center
Outdoor Heated Members-Only Pool
Tennis Courts & Pickleball Courts
Access to Social & Club Events
There are also Social Memberships and Public Guest Passes available to play on this Kenneth-Dye-Jr.-designed golf course. Dalton Ranch also has its own Women's Golf Association, which members can join without being members of the Dalton Ranch Golf Club.
Dalton Ranch Golf Club Additional Information
Address: Dalton Ranch Golf Club, 589 County Road 252 Durango, Colorado
Phone: 970-247-7921
Spring (Open–May 9) Rates: Public Guest 18 Holes with cart $95 / Public Guest 9 Holes with cart $60 / Public Twilight 18 Holes with cart $80
Summer (May 9–Oct 3) Rates: Public Guest 18 Holes with cart $150 / Public Guest 9 Holes with cart $85 / Public Twilight 18 Holes with cart $115
Late Season (Oct 4–Close) Rates: Public Guest 18 Holes with cart $110 / Public Guest 9 Holes with cart $70 / Public Twilight 18 Holes with cart $80
Twilight is only available Sun–Thurs
The Glacier Club
The membership-only Glacier Club is situated within a community of Durango luxury homes surrounded by San Juan Mountain peaks and three million acres of wilderness. Members can access two well-appointed clubhouses, a fitness center and spa with in-house trainers, tennis courts, dining ranging from light café bites and savory bar and grill entrees to everyday groceries, three private swimming pools, and, of course, two 18-hole golf courses.
The Arthur-Hills-designed Valley Course has 18 holes with challenging hazards, new bunkering, and quick undulating greens to stymie players, with doglegs protected by tree lines and many elevation changes to encourage golfers to play strategically. The Mountain Course was designed by Hale Irwin and Todd Schoeder. Encompassing panoramic views and taking advantage of the unique topography, its 18 holes are riddled with rock formations and water hazards.
Wrapping up the mix here is the Glacier Club's Cliffs 9 Course, which only has 9 holes but plenty of challenging greens and slopes. While it's a private course, guests are allowed to accompany members. Memberships can also be purchased individually, but spaces are limited to a set number annually.
The Glacier Club Additional Information
Address: The Glacier Club, 600 Glacier Club Drive, Durango, Colorado, 81301
Phone: 970-382-7800
Membership Fees: Call for Rates
Amenities: Practice Facilities, Driving Ranges, Chipping Greens
Love Golf & Outdoor Pursuits? Living in Durango Brings it All Home
The lovely mountain community of Durango is home to almost 19,000 full-time residents, but the population can soar to 30,000 with commuters from outside the city and tourists wanting to visit this Colorado gem. There are numerous places to play golf and fantastic natural wonders, outdoor activities, and hiking trails around town. So whether hitting the mountains for a day out or heading to town for great food and fun things to do, you won't have to go far to find pursuits that satisfy every whim. There's something for all to discover right here in Durango!
If Durango sounds like the perfect place for you, contact Colorado Property Group of RE/MAX with Durango Homes for Sale at (970) 946-0601 to get in touch with a Durango real estate agent and get ready to call this beautiful mountain town home.