4 Best Places to Find Dessert in Durango, CO
Posted by Ryan Poppe on Tuesday, May 7, 2019 at 10:43 AM
By Ryan Poppe / May 7, 2019
Comment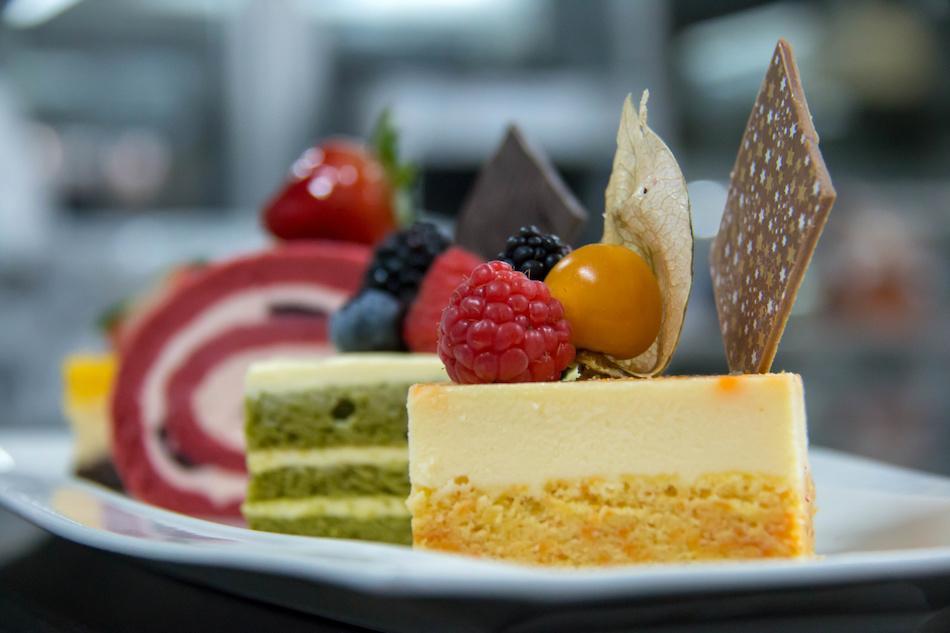 To answer the call of the sweet tooth, there is no better place to go than a restaurant dedicated to making great desserts—and residents of Durango, Colorado, have definitely lucked out in this realm. They have many different dedicated dessert restaurants to consider on their search for tasty treats. As these restaurants range from artisan bakeries to frozen yogurt houses, there is definitely something for everybody in this region. Here are four amazing Durango CO dessert restaurants that everyone has to try.
Jean Pierre Bakery and Wine Bar
With their arrival in 2004, Jean Pierre Bakery and Wine Bar has served as the place to go for fresh baked goods in Durango. The restaurant space has a French flair to reflect their dedication to serving desserts from that region. The inviting atmosphere is made all that much sweeter with the live piano music that often flows through the restaurant. In addition to offering a great place to relax, they will happily box up muffins, pastries and other baked goods for their customers to enjoy at a later time.
When customers come in, they have their pick of many different amazing French pastries, cookies, cakes and more. The raisin custard rolls, chocolate drop cookies and macaroons never fail to delight. They also have eclairs in a wide range of incredible flavors from chocolate raspberry to pistachio. Their dedication to using quality ingredients and techniques is apparent in everything they make.
Cream Bean Berry
The Cream Bean Berry might just be the best kept secret in Durango, as far as dessert restaurants go. This little shop makes all their ice cream in house. They even carry vegan and gluten-free flavors. They go beyond the traditional fare by bringing goat's milk into the mix for some of their flavors, such as the Cherry Chevre.
Patrons can elect to put their favorite ice cream selections in waffle cones, sugar cones, cake cones or sundae cups. They even have gluten-free sugar and cake cones available. A wide range of toppings are always on tap to put customers in control of their flavor experience. Their seating options are not much to speak of, so many customers take their completed ice cream creation to go.
Serious Delights
Every dessert served at Serious Delights is made using organic, fair trade ingredients. The artisans crafting the desserts use time-honored techniques to ensure the final product is perfection each and every time. In addition to their retail space in the Nature's Oasis Market, they supply their delicious creations to coffeehouses throughout the region.
From tiny apple pies to take and bake cookies, this bakery has everything people could want. They even make many of their creations in gluten-free alternatives, including their date bars, chocolate mousse and key lime pies. They also have three amazing cake flavors to choose from, which are all available as cupcakes and sheet cakes.
Top That Frozen Yogurt
At Top That Frozen Yogurt, customers are always offered frozen yogurt flavors at their finest. They have a regular rotation of flavors that range from cotton candy to cake batter. The real fun is in all the amazing toppings they have on top. Some of the fan favorites include:
Blueberries
Peaches
Cherries
Granola
Candied Walnuts
Marshmallows
They also have candy in many different flavors, including a few gluten-free varieties, all broken up into tiny pieces. For a treat at a later date, customers can take home a froyo pie made with all their favorite frozen yogurt flavors and toppings. To bring along the whole crew, customers can make reservations or even host a party at this amazing Durango dessert restaurant.
For the best dessert in Durango, Colorado, residents can stop by any of these delightful eateries at their leisure. They serve their amazing fare all throughout the week to keep customers full of their favorite treats.