The 3 Best Skiing Locations in and Around Durango, CO
Posted by Ryan Poppe on Tuesday, November 5, 2019 at 9:25 AM
By Ryan Poppe / November 5, 2019
Comment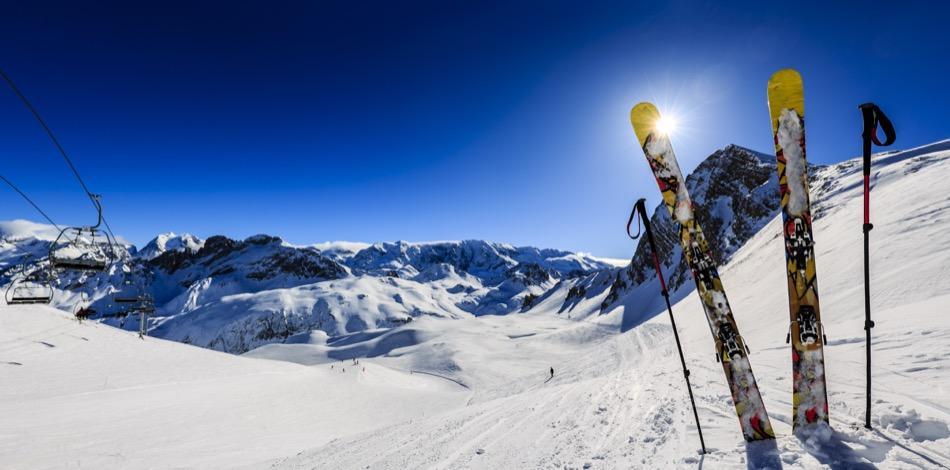 Durango is best known as the home of the Durango Narrow Gauge Railway and for having access to some exceptional ski resorts, which are more affordable and less crowded than most. If skiing the San Juan Mountains is on your bucket list, here are three incredible skiing locations around Durango, CO.
1. Purgatory Resort
By far the most popular and amenity-driven ski resort around Durango for skiers of all experience levels, Purgatory Resort is a winter paradise for vacationers and locals. Purgatory Resort boasts seven amazing terrain parks, snowcat skiing and over 1600 acres of skiable terrain that whizzes one through unmatched scenery. Equipment and gear rentals are available in Purgatory Lodge, as well as restaurants, shops, lap pools, a private lounge, game room and the relaxing Woodhouse Day Spa.
Purgatory has long been considered one of the best value ski resorts in the US and is noted regularly in TripAdvisor and Outside magazine. One of the perks of coming to Purgatory Resort for skiing is there are rarely lines at the lifts, and the property has its own unique oxygen bar. Stay overnight at one of the lodging options at Purgatory, such as the Twilight View Condos or the Durango Mountain Resort.
Address: 1 Skier Pl, Durango, CO 81301
Phone: (970) 247-9000
Hours of Operation: Monday – Sunday: 9 a.m. – 4 p.m.
Season Dates: Nov. 23, 2019 – Apr. 12, 2020
2. Kendall Mountain Recreation Area
Kendall Mountain Recreation Area is a small, family friendly ski resort offering quaint charm and great slopes at an affordable price. Located in Silverton, Colorado, Kendall Mountain features an ice skating rink, a terrain park, a pocket ski zone, groomed trails, and multiple tree runs with up to 240 feet of vertical down slopes. Sledding and snowshoeing are also popular here, and equipment rentals are available at the base of the mountain.
Other popular events throughout the season include the Kendall Mountain Community Ski Race Series, where adventurers of all ages are invited to participate for trophies and prizes. The holidays bring about skiing with Santa, and there are two-night skiing events scheduled, one of which occurs during the Snowscape Winter Carnival on February 8, 2020.
Address: 1 Kendall Pl, Silverton, CO 81433
Phone: (970) 387-5522
2019-2020 Open Dates: Dec. 14 – March 29
Holiday Open Dates: Christmas/New Year's: Dec. 20 – Jan. 1, MLK Weekend: Jan. 17 – 20, Presidents Weekend: Feb. 14 –17, Spring Break: March 20 – 29
Hours: Friday – Sunday, 11 am - 4 pm
3. Silverton Mountain Ski Area
More than 400 inches of annual snowfall, Silverton Mountain Ski Area is designed only for advanced and expert riders. Challenging and somewhat intimidating even for experienced slopers, there are no groomed trails or defined runs, which is why many guests here opt for a guided skiing experience—especially the first few visits—at Silverton Mountain. There is only one chairlift, which gives easy access to the trailheads.
Speaking of easy trail access, Silverton Mountain has an impressive heli ski program with both single and package drops, which allow skiers to explore 22,000 acres of typically off-limits terrain. Due to the risks at the mountain, skiers are required to have shovels, probes and an avalanche beacon before embarking, and rentals are available. Liability releases are also required. Those hosting private events can privately rent the entire mountain out starting Nov. 24, 2019.
Address: 6226 State Hwy 110, Silverton, CO 81433
Phone: (970) 387-5706
Hours: 8 a.m. – TBA
Heli Ski Season: Nov. 24, 2019 – April 5, 2020
Guided Season: December 26, 2019 – March 15, 2020
Unguided Season: Wednesday – Sunday, March 18 – April 19, 2020
Enjoy the best mountains for skiing in and around Durango, CO at any of these three fantastic ski areas. Stay a day or longer to make the most of your next ski experience.