5 Southwest Colorado Towns with Stunning Log Homes
Posted by Ryan Poppe on Wednesday, November 3, 2021 at 12:53 PM
By Ryan Poppe / November 3, 2021
Comment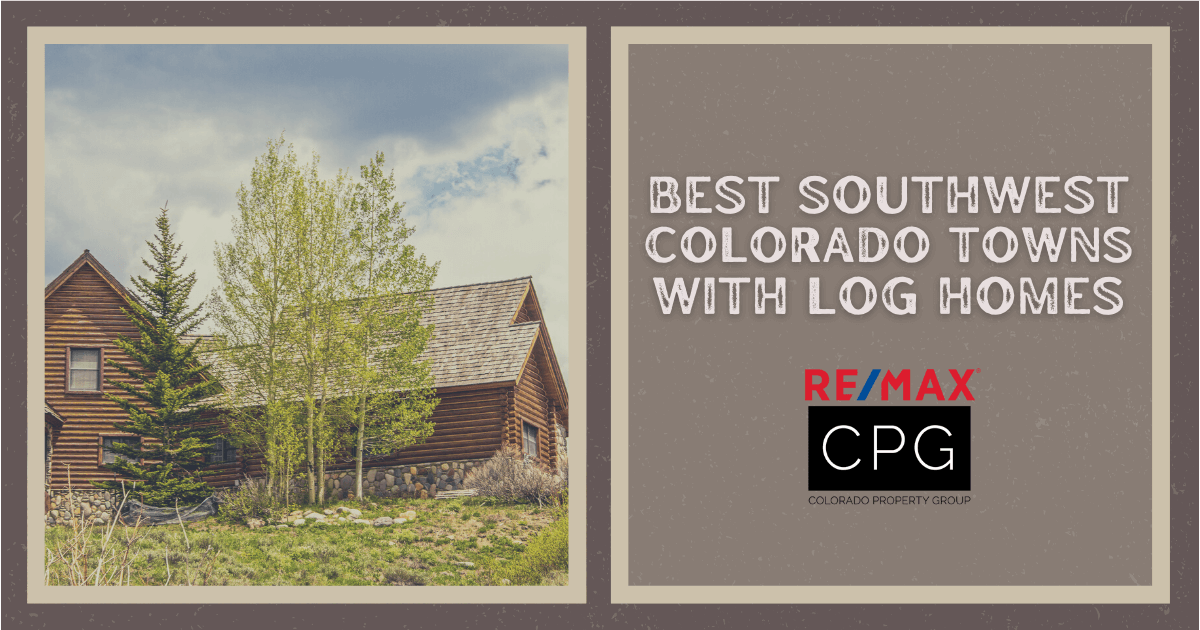 Southwest Colorado is recognized for many things, including being one of the best tourist areas in the state. From fun summer activities like mountain hiking to the stunning winters with skiing opportunities like no other, this portion of the state offers numerous benefits. To suit the region's rustic mountain lifestyle, there are many log homes for sale in Durango and the surrounding cities. Keep reading to learn about cities in Southwest Colorado with log homes for sale.
Durango
Homes in the Durango real estate market boast some of the most fabulous views of Colorado's lakes and mountains. It's recognized as a vacation destination, which is why business conventions and vacations often happen here. Wagon rides, rewarding hikes, and even fantastic golf courses are located in town. Dalton Ranch Golf Club, Hillcrest Golf Club, and countless other outdoor activities are nearby.
Durango is also home to several log home developers and existing homes for sale. Many of these homes are built on large estates, though there are numerous smaller and more quaint areas. Expect to find homes valued at $400,000 up to $1 million or more. It's also possible to purchase land here for custom builds, a popular option.
Durango Amenities
Historic Durango and Silverton Narrow Gauge Railroad
San Juan National Forest
Skiing and hiking
Durango Elks Lodge Museum
Mountain biking trails
Pagosa Springs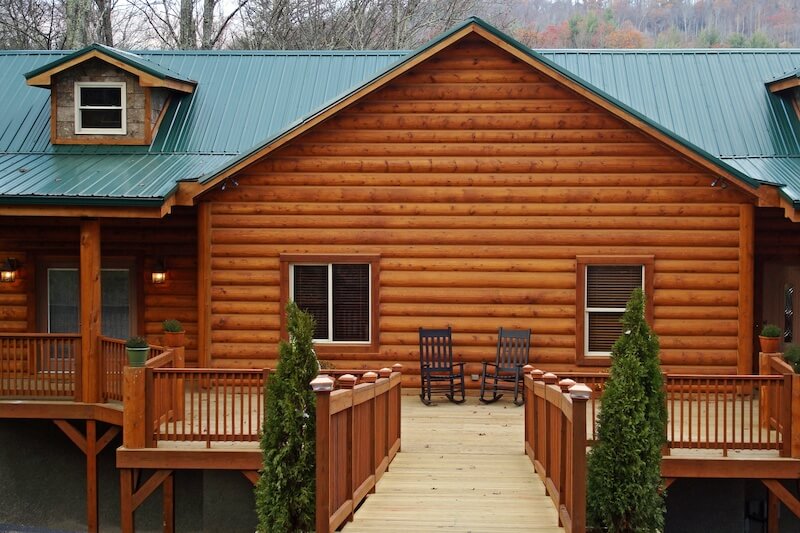 The Pagosa Springs homes for sale are desirable for their proximity to hot springs and ski resorts. The town is located between the San Juan Mountains and the San Juan River, creating numerous rolling hills and views for home buyers. There are many cross-country trails and skiing in the area and a significant amount of commercial development. The site is surrounded by 3 million acres of wildlife and natural forests, creating ample opportunity for outdoor exploration. That includes providing options for hiking in Navajo State Park, exploring the hot springs at the Bath House, finding natural habitats in the Rocky Mountains Wildlife Park, and exploring nearby Mesa Verde National Park and the Great Sand Dunes National Park Preserve.
For those looking to buy or build log homes in Pagosa Springs, numerous options exist. A cozy 2,000-square-foot cabin may be one option, though some property buyers invest in far more acreage to create a true retreat. The log homes for sale in Pagosa Springs also come at varied price points. It's possible to find a log cabin for sale here at around $450,000, but some locations top $6 million or more, depending on the amount of land purchased.
Pagosa Springs Amenities
Chimney Rock National Monument
Wolf Creek Ski Area
Whitewater rafting
Treasure Falls
Piedra River Trail
Bayfield
The community of Bayfield is small and quaint, nestled into a wooded region of the state. This could make for the ideal log cabin for some people because of its rolling hills and mountain views. It also has several open plains, vibrantly covered with foliage throughout much of the year. This town is small, with around 2,300 residents. It's also still primarily rural, with agriculture as the leading economy present in the community. The town has seen substantial growth in recent years, due, in part, to the fact that it's ideally located near the Los Pino River and the Durango-La Plata County Airport.
Buying a log home in Bayfield may be the perfect option for some people. Some new construction is occurring here, much of it custom homes. It is possible to find properties ranging from $800,000 up to $1.5 million in this area.
Bayfield Amenities
Camping opportunities nearby
Durango Nordic Center for cross country skiing
Vallecito Nordic Club
Lemon Reservoir
Lake Nighthorse
Purgatory Resort Area
Recognized for its skiing, the resort area real estate market is one of the most sought-after areas for those who love the outdoors, beautiful mountain vistas, and outstanding outdoor recreation throughout the year. The site has some of the most impressive views. Over 1600 acres of terrain just for skiing, terrain parks, and a vertical drop at over 2000 feet. There's lots to do here, including rafting, ziplining, kayaking, and lots of outdoor, open space near Haviland Lake.
For those who wish to live in this area, there may be some options nearby to the resort to select from, including open land with available custom home builders in the area. Home prices on log homes in this area range from $890,000 to $3.7 million, and sometimes more when there is a significant amount of land available.
Purgatory Resort Area Amenities
World-class skiing trails
Snowcat skiing and snowcat scenic tours
Snowmobile adventures and sleigh rides
Purgatory Nordic Center
Inferno Mountain Coaster
Cortez
Located in Montezuma County, the town of Cortez is a slightly bigger community of around 8,700 people. It's known for its prehistoric sites and numerous outdoor activities, including some of the most historic areas in the region. It has become a location for tourists who typically stop as they are exploring the region. The historic downtown area has numerous shops and restaurants, but it maintains quite the natural small-town feel.
Properties tend to be slightly smaller here, though large amounts of land may still be available. Log home prices range from $450,000 up to $700,000. Many of these homes offer unique floor plans.
Cortez Amenities
Old Spanish National Historic Trail
San Juan Skyway National Scenic Byway
Trail of the Ancients
Mesa Verde National Park (nearby)
Monument Valley (nearby)
Discover Log Homes in Southwest Colorado
Southwest Colorado has so much to offer for so many people. Those who want to get away into a log home either for a second home or a permanent place to live are sure to find any of these communities highly beneficial. They offer a range of amenities, especially for those who love the outdoors and all that it provides. Take a closer look at some of these towns with log homes before making a buying decision. And if you're on the fence about just how rustic you want to live, remember that you can always modernize a log home!