Buying a Home at Auction: Is It for You?
Posted by Ryan Poppe on Friday, January 13, 2017 at 1:43 PM
By Ryan Poppe / January 13, 2017
Comment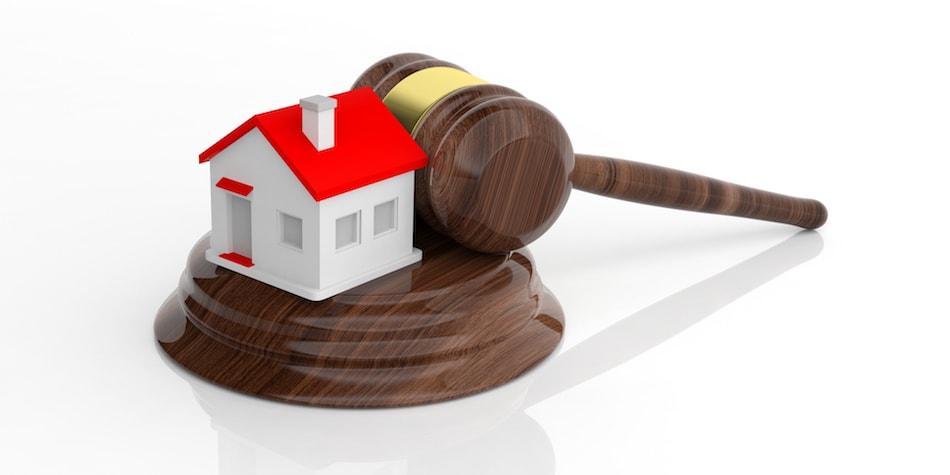 If you've ever idly browsed the internet for homes in your neighborhood, you've surely noticed that once in awhile there's a price that looks too good to be true. Dig a little deeper, and you might discover that the low price or estimated home value is attached to a property that's being foreclosed upon, and will soon be up for auction. Is this your chance at scoring the home of your dreams for an amazing price?
The siren song of a great deal is strong when it comes to houses on the auction block, but there are several things to consider before diving in. Auctions move as quickly as auctioneers talk, and they are different than strolling through a neighborhood open house on a Sunday afternoon. Here's what you need to know as you decide if this specialized transaction is right for you.
Properties Are Sold As-Is
Houses sold at auction are most often foreclosures, and these may or may not be occupied. If they've been vacant for several months, they may need certain repairs. Even if you're person willing to buy a fixer-upper, know this: You may not be able to go inside to see what you're getting if the home is occupied.
However, remember that once you buy the home, it's yours, regardless the condition of the home. Working with a real estate agent who knows the neighborhood and the market may help you decide if a property looks like a good bet.
Properties Are Usually Sold for Cash
There are typically no mortgage-type loans for home auctions, and most local governments accept only cash or a bank check – and expect full payment after a successful bid. In most cases, you may have to prove you can pay before you register to participate, so it takes planning. In some circumstances, you may be able to apply for a conventional mortgage for the price of an auctioned home, or you may choose to take out a construction loan to make renovations before you move in. You may also be responsible for paying the outstanding balance on the previous owner's mortgage and any back taxes, so be sure you understand the full price of that house before you bid and be ready to pay should you win the bid.
Profile of a Successful Buyer
As you weigh the pros and cons of property auctions for your home purchase, consider how comfortable you are with risk. After all, if you are unable to see the inside of the home before bidding, you may need to have nerves of steel to make this work for you.
Buying a house at auction might be right for you if you can answer "yes" to most or all of the following:
Are you buying the house as an investment property?
Are you able to be emotionally detached from the purchase?
Do you have substantial and available cash savings?
Are you handy?
Are you comfortable with risk?
Are you willing to do due diligence, including researching the title, liens and laws in your area?
If your answers are mostly "no," buying a foreclosed property at auction isn't likely to be a good fit for you, no matter how great the deal looks on the surface. First-time buyers especially will often do better shopping with a real estate professional for a traditional purchase.
#hw