Buying a House? Why You Need Home Insurance
Posted by Ryan Poppe on Wednesday, February 14, 2018 at 8:59 AM
By Ryan Poppe / February 14, 2018
Comment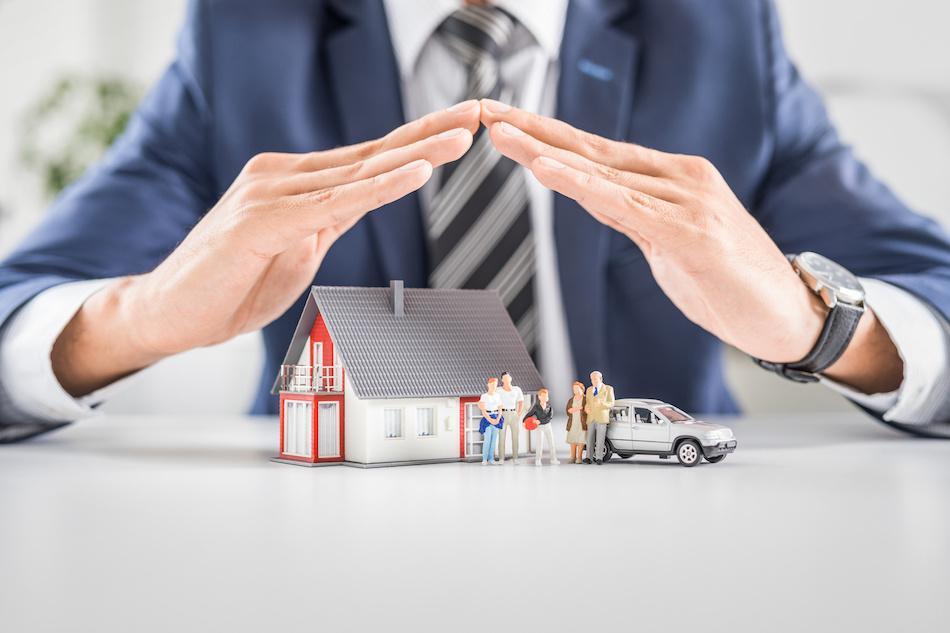 At some point or another during the home buying experience, many buyers start looking for homeowners insurance. Knowing what homeowners insurance is, how it can protect the investment, and how to get homeowners insurance can help buyers through the buying process.
Why Do Homeowners Need Insurance?
Homeowners need insurance for a variety of reasons. First, insurance is required by mortgage lenders. If a new homeowners is financing the purchase of their home, they will need to get insurance to fulfill the requirements of their loan. If buyers don't get insurance, their home loan may not get approved. When buying a home in cash, a lender will not be involved in the transaction, so their requirement will be removed. However, there may be other requirements, such as state or local ordinances that require home insurance.
How Does Home Insurance Work?
Most homeowners pay their premium once annually or on a payment plan. Coverage can vary from one policy to the next, but most homeowners insurance policies will pay to repair the dwelling and other structures on the property in the event of a disaster such as smoke, fire, lighting, windstorms, snow, sleet and explosions.
If a home is damaged from a disaster covered by insurance, the insurance company will pay to repair the damage, less the policy's deductible. Most homeowners have a deductible between $500 and $1,000.
Does Home Insurance Cover Water Damage or Earthquakes?
Some types of water damage may be covered by home insurance. For example, damage from a burst water heater is a covered event. However, damage from a flood is ordinarily not covered unless a homeowner has flood insurance. Homeowners who live in high-risk areas may be required to pay for flood insurance by their mortgage lender. Even if they are not required to obtain it, flood insurance may still be a smart purchase. It's said that 1 in 4 flood claims occur in low or moderate risk areas.
Homeowners insurance also does not cover earthquakes. Earthquake protection is available or those homeowners who would like it, they will need to purchase extra earthquake insurance for their home.
When Should Buyers Shop For Insurance?
Buyers can start shopping for insurance the minute an offer is accepted by a seller. They have the duration of the escrow period to find the home insurance that's right for them. When shopping for insurance, buyers should call around to several different companies. Beginning with the company where they have car insurance or renter's insurance policies through is a prudent first step. Many insurance companies will offer deals to Durango homeowners who bundle their home and car insurance together.
What Are The Other Ways to Save on Insurance?
There are many ways to save on home insurance. Some home buyers save money by choosing a plan with fewer benefits, while others save money by selecting a higher deductible. If buyers are having a hard time getting the prices they want from the companies they have called, they should contact an insurance broker in your area. Brokers work with many insurance companies at once, and can refer buyers to a company that can give them the best rate.
Have More Questions? Talk To Your Real Estate Professional
As a first-time home buyer, people may have many questions about the home buying process. A real estate agent can answer any questions. Buyers should work with a real estate agent who can answer any questions and guide them through the home buying journey. With a good real estate agent on their side, finding a home and making a successful purchase can be easier and less stressful for any buyer.