Home Buying Checklist: 5 Things to Consider Before Purchasing Your Dream House
Posted by Ryan Poppe on Monday, July 10, 2023 at 4:30 PM
By Ryan Poppe / July 10, 2023
Comment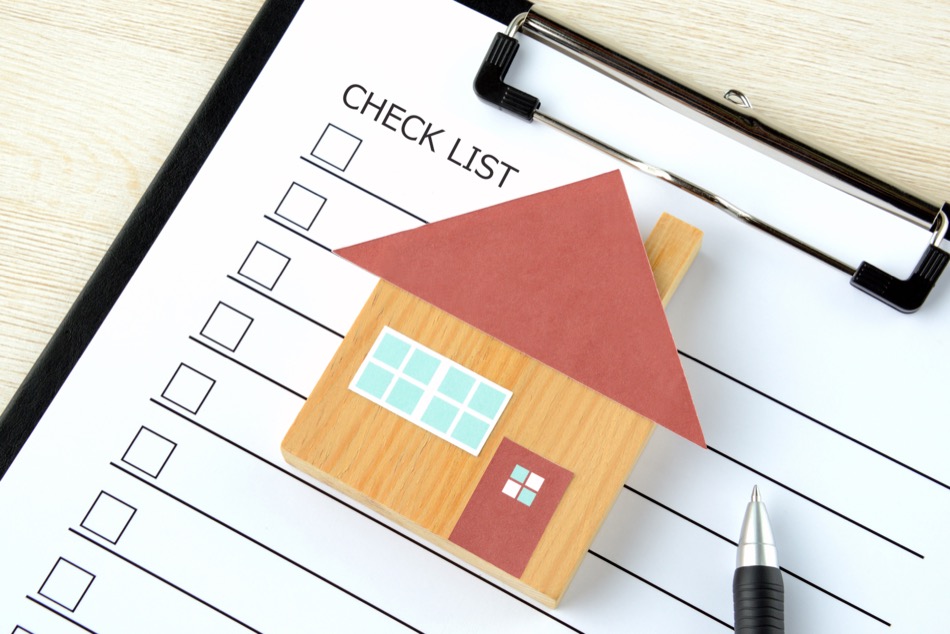 Buying your dream home is a huge accomplishment and something to be proud of. After all, a home is one of the most significant investments you'll ever make. But before you take the plunge, there are a few things you need to keep in mind for a successful home purchase. While a home might seem like it checks all the boxes, there might be other essential things you're not considering. Keep the following in mind when you're making a home wishlist before buying your dream home.
For informational purposes only. Always consult with a licensed real estate professional before proceeding with any real estate transaction.
The Home's Location & Condition
When listing all the features a home buyer wants in their new home, it's easy to forget about the home's location because it doesn't always seem like a feature in the way that the type of flooring or gas stoves do. But your home's location is essential. In addition to buying a home you love, you'll want to consider things like the commute to work, schools in the area, and nearby amenities.
A home's location can also affect its value. If you're looking to resell in the future, you'll want to be in an in-demand neighborhood close to everyday conveniences. For example, homes close to public transportation or within walking distance of a town center tend to appeal more to buyers and, as a result, may appreciate quicker.
As for its condition, getting a professional home inspection before making an offer on a property is crucial to purchase a home successfully. Doing so can help you identify potential problems before committing to the house. If there are any issues, you may be able to negotiate a lower purchase price. Additionally, if there are significant problems, you may be able to walk away from the deal entirely.
While some buyers may want to skip the home inspection, it's not worth the risk and can help them avoid any costly surprises down the road.
The Home's Size
The size of your home is another important consideration. Whether a home buyer has a large family or is trying to downsize after having people move out, all buyers need to carefully consider the size of the home they want. You need to ensure that it's large enough for your needs but not so large that it's challenging to maintain.
Additionally, you'll want to think about the size of your lot. For example, buying a home on a small lot may not be ideal if you have a large household and need a big backyard. Conversely, a house on a large lot may not be the best choice if you're looking for a low-maintenance property.
Be sure to consider the number of bedrooms and bathrooms. While a family of four can share a single bathroom, it will be uncomfortable to live in long-term, especially in the mornings when everyone is waking up at roughly the same time. Homebuyers need to make sure they're buying a home with enough bedrooms and bathrooms so that everyone in the home can live comfortably long-term.
Your Budget
You also must ensure you can afford your dream home. Consider all of the costs involved in purchasing and owning a home, such as:
The down payment
Monthly mortgage payments
Repairs or renovations
Creating a budget and sticking to it is essential to buy your dream home successfully. Once you know how much you can afford, you can search for properties that fit your budget.
Know the Difference Between Wants and Needs
Perhaps one of the most important things to remember when making a home wishlist is the difference between wants and needs. Wants are things that would be nice to have, but the home buyer can live without them and still be perfectly happy. On the other hand, needs are things that a home absolutely has to have. Here are some examples of each:
Want: Granite countertops
Need: A first-floor bedroom to accommodate someone with mobility issues
Want: Bay windows
Need: Non-carpeted floors for someone with extreme allergies
It's easy to get distracted or forget what's important without a list; therefore, it can be helpful to have the list broken into two separate sections.
Common Wishlist Items for Durango Homes
While every home buyer has their own needs and wants, certain elements to a house tend to be at or near the top of most buyers' wish list. Many of these features and finishes largely depend on region, while others are more universal regardless of location. For example, a backyard swimming pool or central air conditioning might be high up on a buyer's priority list in South Florida, while nearly every buyer looking for a turn-key home wants stainless steel appliances and granite countertops in the kitchen, which of course has little to do with location.
Here in Durango, the same can be said—with perhaps a few variances here and there. So what are some of those common elements? Well, let's take a quick look below to find out more…
Fireplace(s)
This one should be of little to no surprise. It's no secret that we tend to get a lot of snow here in Colorado. And there's no better or cozier way to warm up than curling up in front of the fireplace after a long day at work or even a fun-filled day at the slopes.
Open Space & Privacy
Housing in Durango isn't like in New York City, Chicago, or any other major city in the U.S. Out here we value space, privacy, and peace and quiet. The lifestyle here is more about connecting with nature and the stunning natural setting surrounding our wonderful location. And that's exactly why many homes for sale in Durango are set on lots of open land with mountainous views that are nothing short of spectacular.
Lots of Garage/Storage Space
Because we spend so much time out here enjoying the outdoors, having plenty of additional space for all our recreational toys and equipment is a must for most who call Durango home full-time.
Ready to Buy Your Dream Home?
Buying a new home is an exciting time, and going to home showings is even more exciting. However, home buyers need to remember the most important aspects of a home and not let themselves get distracted by unnecessary features that look enticing but aren't needed.
Keep all of the above in mind before making an offer on your dream home. Location is key, and you'll also want to check the property's condition and make sure it's livable for your needs. Finally, be realistic about what you can afford. Don't stretch your budget too thin just to get into your dream home.
For informational purposes only. Always consult with a licensed real estate professional before proceeding with any real estate transaction.