Condo Maintenance: What Repairs Are Condo Owners Responsible For?
Posted by Ryan Poppe on Thursday, March 3, 2022 at 11:05 AM
By Ryan Poppe / March 3, 2022
Comment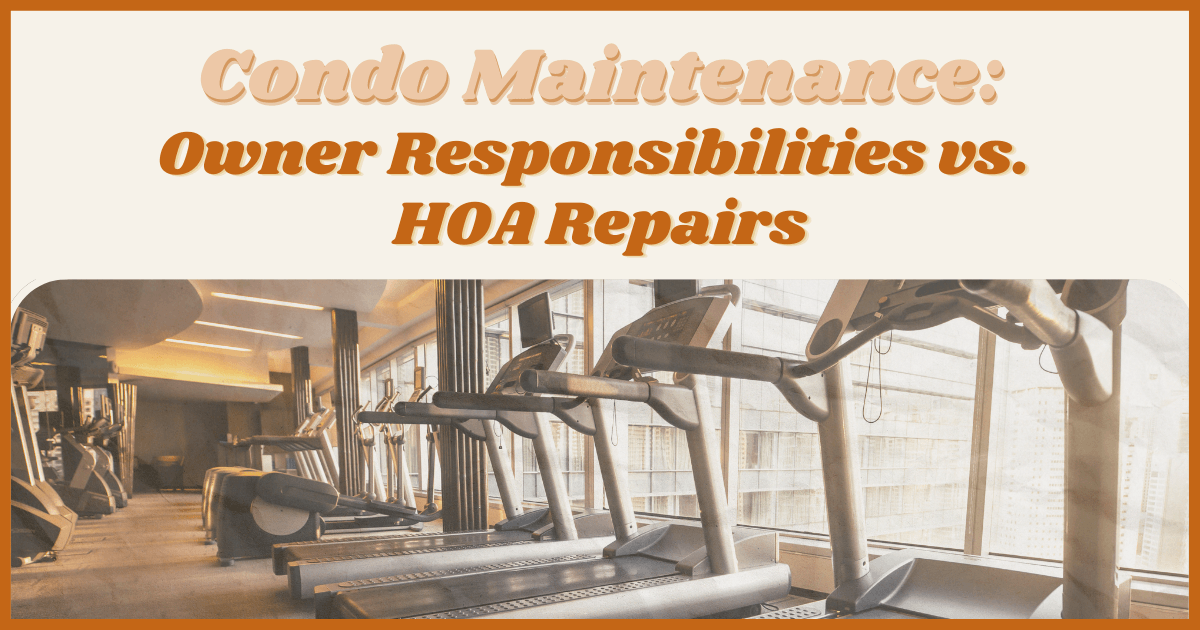 So, after months of planning and saving for a down payment, you decided to buy a condo instead of renting an apartment. Congratulations! Investing in condos for sale can offer passive income in the short term and sizable gains in the long term. Other perks of owning a condo include access to luxury amenities and convenient locations that aren't as readily available in single-family homes. As an owner, you might have maintenance questions, like "Who is responsible for structural issues in a condo?" The answer is, it depends. There's no need to worry, though; keep reading to become an expert on condo maintenance responsibilities for owners and HOAs.
Table of Contents
What Belongs to the HOA & What Belongs to Me?
To determine maintenance responsibilities as a condo owner, you need to identify what belongs to you and what's for the homeowners association. Often abbreviated as HOA, a homeowners association is an administrative unit of a planned community. It's run by a board of elected members, who create and enforce regulations around issues like security and community finances.
Generally, HOA-managed condo communities comprise home units' common elements and limited-use elements. The HOA is often responsible for repairing and maintaining all common elements in the community. These include the roads, sidewalks, swimming pools, fitness centers, and generally shared amenities. To answer the question above, all structural issues are common elements and would be the responsibility of the HOA. On the other hand, the condo owners only own their units and are responsible for all interior repairs and maintenance requirements.
Maintenance for Condo Common Elements
As the phrase implies, condominium common elements are all the spaces within an HOA-managed community that are accessible to all residents. These elements vary from one neighborhood to another but often include amenities like the clubhouse, fitness center, swimming pool, neighborhood parks, and even communal laundry areas.
To put it simply, common elements in a condo community are any features that serve more than one condo owner. The HOA is often responsible for its maintenance. That means if a road needs repairing, the HOA will foot the bill using funds raised from the annual or sometimes monthly resident membership fee. Besides road repairs, the HOA also covers costs associated with snow removal during winter, trash collection, and general landscaping.
HOAs are also responsible for emergency repairs. For instance, if critical gym equipment fails due to wear and tear, the HOA covers its replacement costs. However, any damage to a common element resulting from negligence or improper use by a resident is often covered by the culprit and not the HOA. If the culprit cannot be identified, then the cost of the damage is often distributed equally among all residents. HOAs collect dues from owners to establish saving funds for common element repairs.
Maintenance for Private Elements in Condos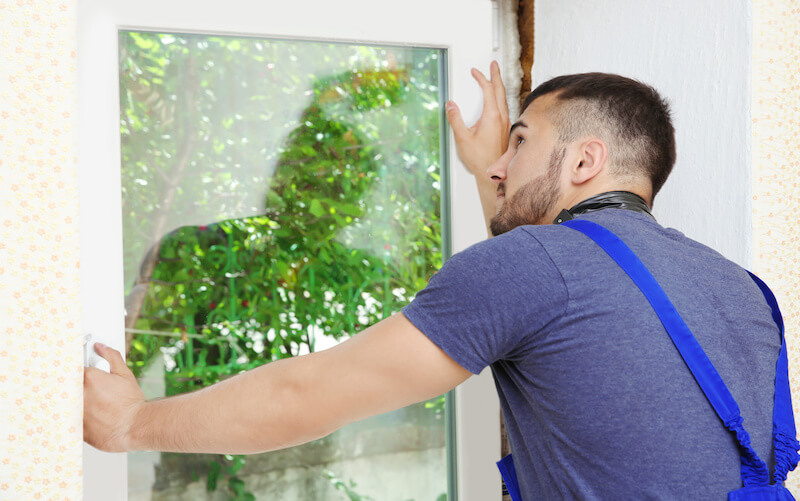 A private unit is an individually or exclusively owned unit in a condo building or community. Private elements can include interior surfaces (the floor, ceiling, middle walls, partitions), all fixtures within the unit, and the unfinished surfaces of the condo's perimeter walls. That automatically makes owners responsible for all maintenance tasks related to these areas. For example, if a condo's windows need replacing, the unit owner will be required to cover these costs from their pocket. If one of the interior walls is no longer structurally sound, the condo owner will also have to cover its demolition and rebuilding costs.
In a nutshell, the condo owner gets exclusive rights over the unit, and they're in turn required to take care of everything bound within its airspace. This is why it's so important to have homeowners insurance as a condo owner.
Maintenance for Limited Common Elements
In most condo communities, you'll find that some residents often get exclusive access to specific amenities. These amenities are referred to as limited or exclusive elements. They can include anything from a window box, balcony or patio, storage lockers, parking spots, and waterfront communities with boat docks and other amenities.
Limited common elements are the parts of a common area that serve one or a few exclusive units. Usually, the maintenance responsibility of these areas is often shared among the exclusive users since they have separate interests in it. That means if you're to get an exclusive use feature, for instance, a parking lot or a loading dock, you'd be required by HOA to oversee and cover daily to long-term maintenance such as cleaning and routine inspections.
Contrary to popular belief, an HOA cannot assign owners exclusive use of community elements. These elements are often granted in the governing documents, and ownership is often clearly stated in the condominium plan.
Condo Owner Maintenance Responsibilities Can Be a Breeze
When buying a home for the first time, a condo is often a wise choice since they're generally more affordable than other housing options. They also include amenities you wouldn't find elsewhere and are generally profitable should you decide to sell in the future.
Fewer maintenance requirements are part of why most people choose condominiums. While contributing to HOA fees is an expense, it saves owners money in the long run and allows them to focus on interior design ideas that save space. Understanding what belongs to who and the maintenance costs associated before you commit to owning one is the key to avoiding frustrations.