How to Choose the Right Security Amenities When Buying a Townhome or Condo
Posted by Ryan Poppe on Wednesday, August 18, 2021 at 9:18 AM
By Ryan Poppe / August 18, 2021
Comment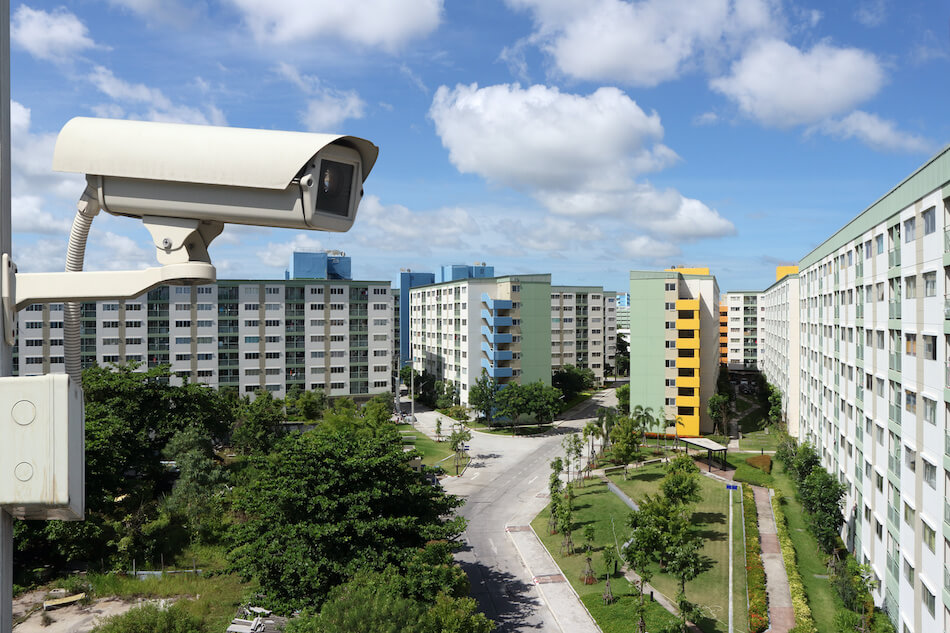 Southwest Colorado is home to some of the most stunning scenery in the United States. With a delicate balance of sweeping forest areas and some of the best outdoor adventures around, it is little wonder that Colorado is the second-fastest-growing state in the country.
As a result, the demand for quality townhouses and condos for sale continues to rise each year. Many people are drawn to the simplicity, and social aspects of life within a condo community, and townhouses continue to be a cost-effective option for first-time buyers.
But regardless of whether you choose a townhouse or a condo, understanding home security systems and communal security measures will help you make the best choice.
Keep reading to learn more about the security amenities you should look for in your townhome community or condo complex.
Securing Your Condo
Condo communities come in all shapes and sizes. Some might be in an enclosed building, while others might have exterior-facing entrances. Condos sometimes resemble gated communities due to their surrounding fences with controlled access points. With so much variation among types of condos, there's plenty of variation in condo security, too.
Sliding Gates vs. Swinging Gates
Security forms an integral part of a condo's outer security structure, and all are designed to be difficult to breach.
However, you may wish to investigate whether your condo of choice has a sliding gate or a swinging gate. Sliding gates are generally slower to open but are usually more robust and less prone to breaking down.
Swinging gates, by comparison, are often expensive to maintain and tend to break down more quickly. Being able to spot the different types of gates will help you make a more informed choice when buying a condo.
Integrated Remote Access Types
Most modern condo multi-unit communities have moved away from metal key access and now use many streamlined tools and technologies for entering the area.
One such method is a card reader door lock. This type of door lock uses a plastic card swiped in front of a reader to gain access to a space. This easy-to-use access method can offer versatility in terms of configuration and use, with one card often enough to grant access to all spaces within the condo, such as bike sheds and parking areas.
However, they are not without their pitfalls. Electronic cards can be easy to misplace or damage. This means that you are occasionally at risk of losing access. They also lose out on efficiency against other types of remote access.
As an alternative, some condos have turned to mobile-based access control and cloud-based remote management to enter a unit. Mobile-based entry is usually more secure than key cards, and remote management means that credentials can be amended or verified anywhere.
Video Security Coverage
A condo's video security network must be up to scratch. Many modern developments apply a visual component to the integrated access procedure, whereby a resident can check the credentials and identity of a potential visitor via video before granting access.
It would be best to research where camera coverage is within the communal and shared spaces. Many condos have a lobby and concierge area that should be well-monitored. Private parking lots and bike sheds should also provide adequate video security.
Securing Your Townhouse
Wondering if you should buy a townhouse? Even if you want to purchase a townhouse rather than a condo unit, security should still be a top priority. You might not have the added reassurance of perimeter gates and widespread video coverage. As a result, there are a few alternative security amenities that you could invest in.
Security Lighting
Adequate lighting should be a consideration for your townhouse's exterior and interior. You should ensure that the space around your townhouse has robust lighting so that if you return late at night, you will be safe moving from your car to your house. Motion sensor lighting is an option as it can act as an effective deterrent to would-be thieves.
Smart Technology
With wireless communication and technology more sophisticated than ever, most modern townhouses are installed with smart technology upgrades throughout the space. As with a condo, you can look to install a video door intercom system so that you will have constant vigilance on who is approaching and requesting access to your house.
You can also apply smart technology to your alarm systems to ensure immediate action if you are in distress.
Doors and Locks
Installing properly functioning locks on your doors and windows is the most tried and true security measure for any home. Ensure that your most vulnerable doors and windows are equipped with anti-lock and anti-slide mechanisms to ensure maximum security.
Magnetic locks are also an option and can be integrated into a broader alarm system to alert when forced entry is attempted.
Protect Your Colorado Investment With the Best Security
Whether you choose a condo or a townhome, security should be the highest priority to ensure that you and your family are protected. The best security options protect your peace of mind by maintaining constant vigilance and minimal upkeep.