Inside Dalton Ranch Golf Club: Find Answers to Your Questions About Joining
Posted by Ryan Poppe on Monday, May 15, 2023 at 12:06:05 PM
By Ryan Poppe / May 15, 2023
Comment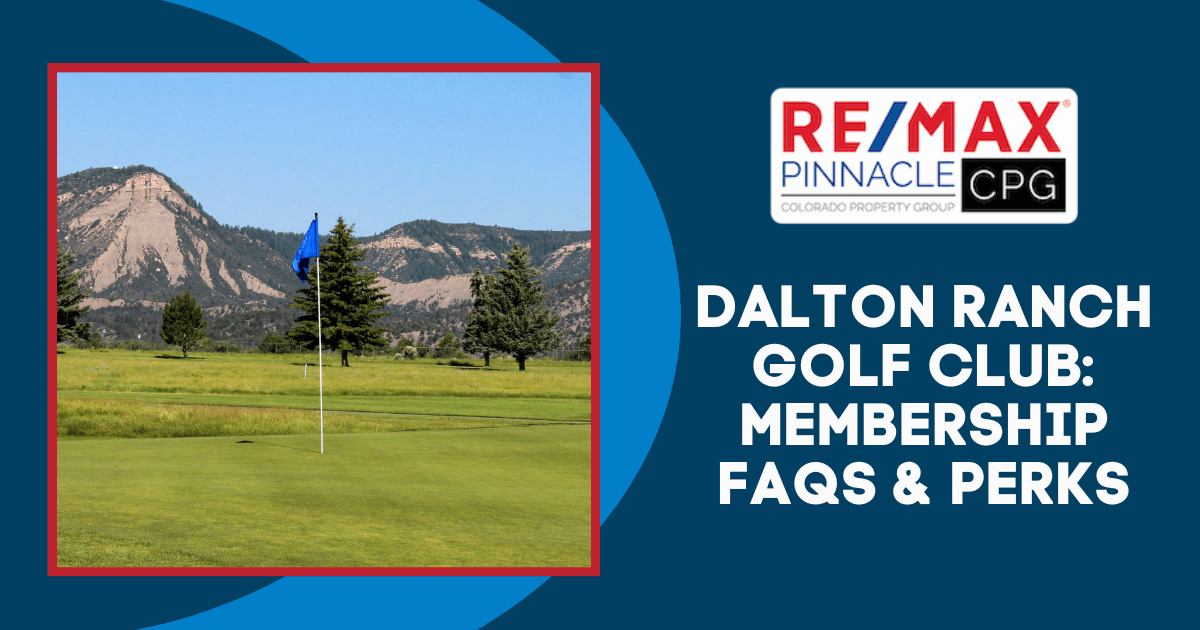 If you love golfing in Durango, then there's a good chance you already know about Dalton Ranch Golf Club. This renowned country club is located just a few miles north of Downtown Durango, about halfway to Purgatory Resort. As a member, you'll enjoy access to everything you could ask for in a golfing experience, from a meticulously maintained course, top-notch dining facilities, a cutting-edge fitness center, and even a luxurious swimming pool.
While membership isn't included with homes for sale in Dalton Ranch, it's a great way to elevate your lifestyle and enjoyment of the area. With an array of membership packages and amenities, the club experience is designed to accommodate many interests and budgets. So, let's tee off and discuss everything that a Dalton Ranch membership has to offer!
The Pinnacle of American Links Golf
Everything that people love about golfing in Durango is encapsulated in the Dalton Ranch Golf Club. The sprawling course encompasses more than 270 acres, meaning the holes are not stacked next to each other. Distractions are minimized, which is a good thing because golfers will need all their wits about them to manage this fun and challenging course. Hazards are abundant. The back nine becomes even more challenging, with split fairways offering more risk and more reward.
When you have a golf membership at Dalton Ranch, you can enjoy unlimited play on the course. Membership also provides access to the Elevated Golf Academy, which provides people of all skill levels with personalized instruction, state-of-the-art equipment, and expert club fitters.
Built-In Amenities & Social Life
Dalton Ranch Golf Club members can reserve elegant facilities for private parties, weddings, charity events, and other activities. In addition to the Clubhouse itself, there are private meeting rooms and an outdoor pavilion, which is popular for summertime weddings. Up to 150 people can be hosted for wedding ceremonies and receptions. The club also has a regular schedule of mixers where residents can meet and connect with their neighbors.
The Clubhouse has a members-only heated outdoor pool that is open from Memorial Day to Labor Day each year. There is a state-of-the-art fitness center that members can access 24/7. Fitness classes and personal training sessions are offered. The tennis courts and pickleball courts are also available for members, and swim lessons and golf lessons are available for the children of members.
The best part? You don't need to be a golfer to enjoy these perks. The club's Social Membership provides access to the restaurants and club amenities. Social members even get limited access to tee times for when they want to play the occasional round.
The Best Scenery in Durango
There's a reason this community is known to have some of the best views in Durango. The views from every hole at the Dalton Ranch Golf Club are nothing short of breathtaking, nestled at the base of the San Juan Mountains in the Animas Valley. The Animas River winds its way past the course on the eastern side, providing much of the water for the course's various hazards. There are tremendous views of the Hermosa Cliffs.
There are many ways you can enjoy the views when you're a member at Dalton Ranch. When you're not teeing off on the golf course, you can kick back on the patio at the member's clubhouse and marvel at seemingly endless mountain views. The tennis courts and outdoor pools also offer spectacular vistas in all seasons.
Top-Notch Dining
Alce' Restaurant is the premier dining facility at Dalton Ranch. Alce' is pronounced "All-Ché," which is Italian for "elk." Reservations are required to eat at Alce'; members can make reservations online, while non-members have to call ahead. The restaurant is open seven days a week for the golf season for lunch and dinner. During the off-season, it is open Wednesday through Saturday from 4:00 to 8:00 p.m. for dinner only. Seating on the patio overlooks the golf course and provides views of the Hermosa Cliffs.
Menu options at Alce' change seasonally under Executive Chef Tony Ayala. The menu includes a variety of American and Italian dishes, including steaks, vegetarian meals, Caprese, Ahi tuna, and much more. For drinks, they offer a number of Colorado's locally brewed beers and have an extensive list of specialty cocktails and wines. Members can also call in to order takeout from Alce'.
Club Membership FAQs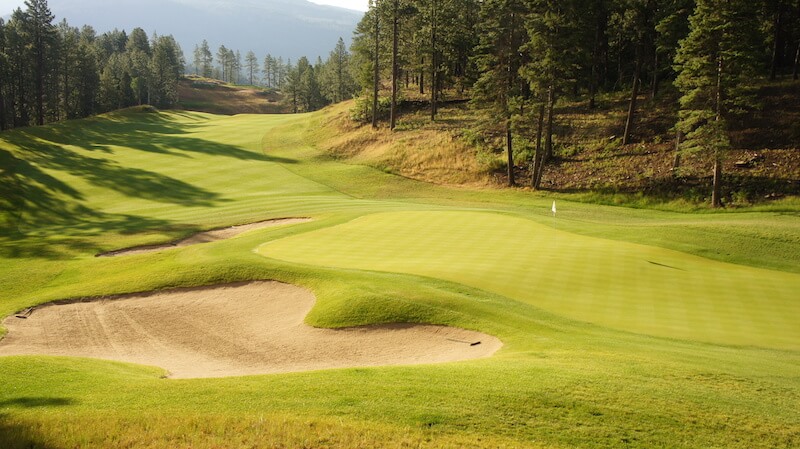 The Dalton Ranch Golf Club's development began in 1991 and was opened for play in 1998. Dalton Ranch has become so popular since its inception that there is now a waitlist for new memberships. For anyone who has questions about the course, its memberships, and the people in the community, here are some of the most frequently asked questions about the club.
Is membership expensive?
Membership at Dalton Ranch includes payment of a non-transferrable fee upon initiation and monthly dues. Social memberships are available, full memberships have a waiting list, and corporate memberships are currently unavailable. Social membership includes a $3,000 initiation fee, with single monthly dues of $88 or family monthly dues of $137.
When available, full executive memberships (age 46 and up) require a $14,000 initiation fee. Junior memberships (age 25 to 45) require a $7,000 initiation fee. Single monthly dues for full membership are $227, and family monthly dues are $359. These rates are current as of 2022 but are subject to change.
Is it easy to get acclimated with other members?
Activities and events are always going on at Dalton Ranch, making it easy to meet the other members. Men's and women's groups meet regularly, including during the off-season. There are also club tournaments that members compete in and social events that are family-friendly. For example, the Dalton Ranch Women's Golf Association (DRWGA) holds its own set of tournaments and events in addition to meeting every Wednesday morning to socialize. It's easy for anyone to meet and make new friends at Dalton Ranch.
Do I need to live in Dalton Ranch to become a member?
People do not have to live in Dalton Ranch to become members. Anyone with additional questions about Dalton Ranch Golf Club membership should contact the general manager, head golf professional, or membership coordinator. Tours of the facility can be arranged for anyone thinking of becoming a member.
When does the course close for winter and open in the spring?
The opening months at Dalton Ranch are entirely dependent on the weather. In general, the course opens in late March and stays open until around November 1st. It depends on when the snow melts off in the spring and when the first snowfall arrives in the fall. The course does its best to open promptly when all of the snow is off the ground.
Are You Ready to Join Dalton Ranch?
If you're looking for exceptional golf course homes in Durango, look no further than the Dalton Ranch Golf Club. With its pristine course, breathtaking views of the San Juan Mountains, and an array of amenities and membership packages, this club offers everything you could ask for in a golf club and more. Whether you're a seasoned golfer or a beginner looking to socialize, joining this club is the best way to make the most out of living in the Dalton Ranch neighborhood.
If Durango sounds like the perfect place for you, contact Colorado Property Group of RE/MAX with Durango Homes for Sale at (970) 946-0601 to get in touch with a Durango real estate agent and get ready to call this beautiful mountain town home.
Explore the Dalton Ranch Golf Club