Designing an Efficient Home Office: Tips for Homeowners
Posted by Ryan Poppe on Tuesday, April 9, 2019 at 9:57 AM
By Ryan Poppe / April 9, 2019
Comment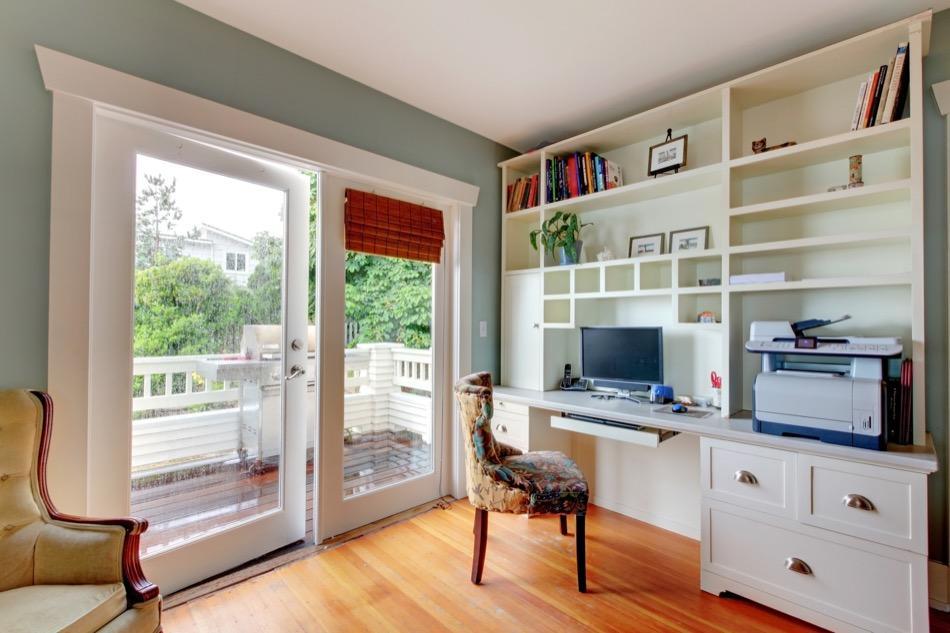 When buying a new home, many people look for one with an office space. Working from home is the dream of many people, but it's only possible with a proper home office. If you're a homeowner who works from home and you would like to create a functional home office, these tips can help.
Create a Peaceful Working Environment
Many people are most productive in a peaceful and serene working environment. There are many things homeowners can do to create a peaceful work environment. Painting the walls in soft, soothing colors can reduce feelings of anxiety. Decorating with calming images can help as well. Homeowners who want to create a calming work environment can install peaceful pictures of birds or landscapes to make the office as soothing as possible.
Add In Storage
Good storage is important for staying organized. The easiest way to install proper storage in a home office is to buy pieces of furniture dedicated to storing papers and other needed items. Some homeowners are tempted to install built-in shelves in their home office.
Doing this can effectively change the function of the room. Eliminating a bedroom from the home could negatively impact the property value. Homeowners who are thinking about installing built-in storage into their home office should talk to a real estate professional to ensure this is a good idea.
Eliminate Distractions
Home offices can be full of distractions, which can be frustrating when trying to get work done. Noise from neighbors and small children, street noise and pets can all stand in the way of getting work done. The following tips can help reduce or eliminate distractions:
Install a door on the home office if there is not one installed already.
Replace old single pane windows with double or triple pane windows to reduce noises from outside.
Install a lock on the door to prevent small children or spouses from entering while work is in progress.
Maximize Natural Lighting
Good lighting makes working easier. Natural lighting is free and psychologically soothing, so maximizing natural lighting is a good way to create a functional working environment. To maximize natural lighting, take down dark or heavy curtains. Install sheers or light colored blinds. Clean the window and prune back any trees or bushes that may be blocking the light outside.
Work With a Reputable Contractor
If you need to make structural changes to your new Silverton CO home, such as installing a window or a door, work with a reputable contractor. This is important for ensuring that the changes you make will improve your home's property value.