Do You Need A Home Warranty? 7 Things to Know About Home Warranties
Posted by Ryan Poppe on Friday, July 14, 2023 at 9:17 AM
By Ryan Poppe / July 14, 2023
Comment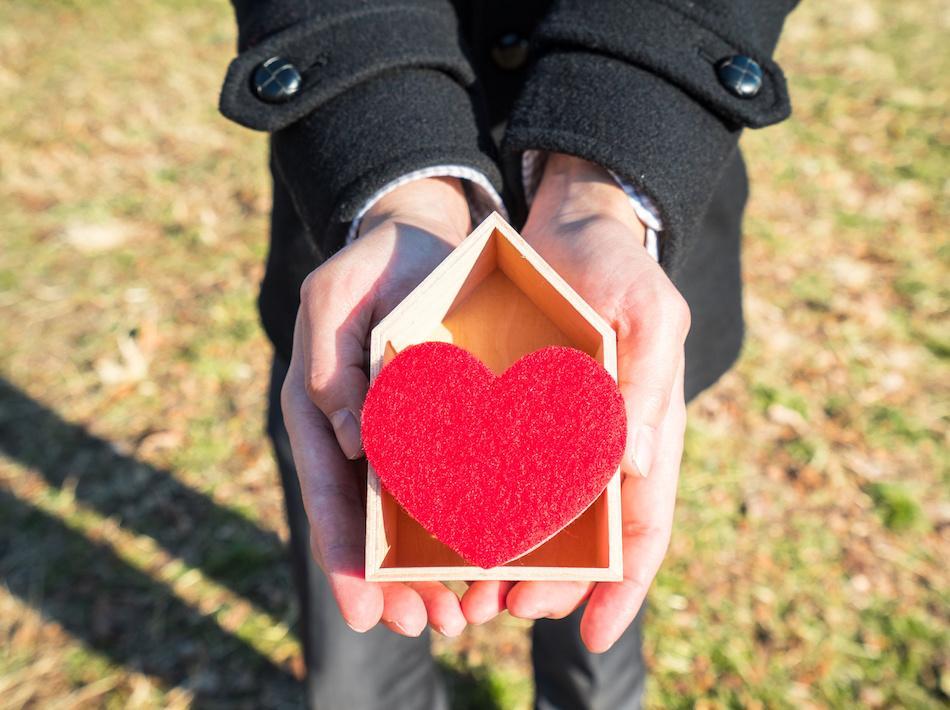 When you're trying to buy a home, one of the terms that you might hear come up from time to time is home warranty. Knowing what a home warranty policy is, whether or not you need a home warranty, and how you can use your home warranty to take care of your new home is important.
What is a Home Warranty?
A home warranty is a policy that provides repair or replacement of various systems in the home. The types of policies can vary, but generally, a home warranty covers repairs that your home might need, including major appliances and electrical wiring. Others can sometimes be added for an extra cost. In most cases, the policies aren't very expensive and can be rather comprehensive.
How Does a Home Warranty Work?
When a covered system breaks down, the homeowner calls the home warranty company to request service. Typically the home warranty company will collect a service fee and then send a technician to the property. Home warranty companies often contract with local repair shops, in Vallecito Lake or elsewhere, who come to make the repairs.
What's Covered Under Home Warranties?
Home warranty coverage varies from one company to the next. Typical systems that home warranties cover include:
Plumbing
Stove
Electrical
Dishwasher
Garbage disposal
This leaves off a variety of important systems, including the refrigerator, HVAC, washer, dryer, hot tub and pool pump. Often these systems can be added on, but for an additional fee.
Some home warranty companies will offer policies that group the home's features into categories. Buyers may pick categories of coverage as needed. These policies allow homebuyers to control costs and cover the systems of the home that are the weakest and most vulnerable.
What's Not Covered Under Home Warranties?
Though policies vary from one company to the next, a variety of systems are typically not covered under any home warranty policy. This coverage includes:
Second refrigerator
Chest freezer
Supplemental heating sources
Sewer
Septic tank
Roof
Typically, a home warranty will also not cover pre-existing conditions. Many companies require homeowners to send their home inspection to the warranty company before it will service a system that has broken down.
The Benefits Of Home Warranties
Every home will have a different set of needs, but for the most part, a home warranty offers a variety of benefits for owners. First and foremost, a warranty provides a helpful solution for homeowners who don't have a lot of savings for repairs. Think about how stressful it might be to have both the dishwasher and oven break at the same time and not have any money to fix it! With a home warranty, owners can get their appliances back on track quickly.
A warranty also makes sense for those with older appliances in the home. Even if you have a lot of liquid assets and replacing a broken item isn't a problem, it might be a cost-effective strategy if you know you'll need repairs soon. In this way, a home warranty can be viewed almost like an insurance policy.
When They Might Not Be For Everyone
While they sound like the perfect solution for everyone, there are instances where a home warranty might not be desirable for homeowners. What if you're a handy person who can repair your home for less than you'd pay a repair person? If you know all of your own tips and tricks and can get parts for a great price, paying extra for a warranty might not be the way to go.
Other times, homeowners have built relationships with certain companies or people and only trust the quality of their work in their home. While that's great, it doesn't work well within the structure of a warranty. These companies often dictate which providers can be used, so you won't always get a visit from the people you want.
Keep in mind that a home warranty only covers items that are currently working, so if there's been a problem prior to the coverage, there might be some issues with getting it resolved without having to pay for it.
What's the Difference Between Home Warranty and Home Insurance?
A home warranty is a service contract to repair or replace certain systems in the home if those systems break down. Homeowners insurance is a contract that protects you from financial liability if your home is damaged through an accident or natural disaster.
The coverage between these two types of policies can be very different. Homeowners insurance protects against fires, theft, storms and a variety of natural disasters. The home warranty provides service when a system in the home fails, like when a pipe develops a clog.
When's the Best Time to Get a Home Warranty?
Home warranties can be very helpful for home buyers purchasing fixer-upper properties. Home buyers who are purchasing an older home and have had their home inspection can use this document to decide which parts of the house are most likely to experience failure in the next year. This can help buyers pick the policy that will work best for them.
Often, home warranties are provided by the home seller to sweeten the offer and make it more attractive to buyers. Before buyers purchase a home warranty policy, it's important to ensure that a policy is not provided by the sellers. To find out more about home warranties and whether or not the home you are trying to purchase will come with a warranty, speak to your real estate professional.
A home warranty can benefit those who are truly in need, while for others, they might end up being more trouble than they're worth. Each and every home and funding situation will be different, so the idea of a home warranty should be addressed on an individual basis.