Durango CO Rental Rules & Regulations: 5 Things You Should Know Before Investing
Posted by Ryan Poppe on Monday, June 12, 2023 at 10:23 AM
By Ryan Poppe / June 12, 2023
Comment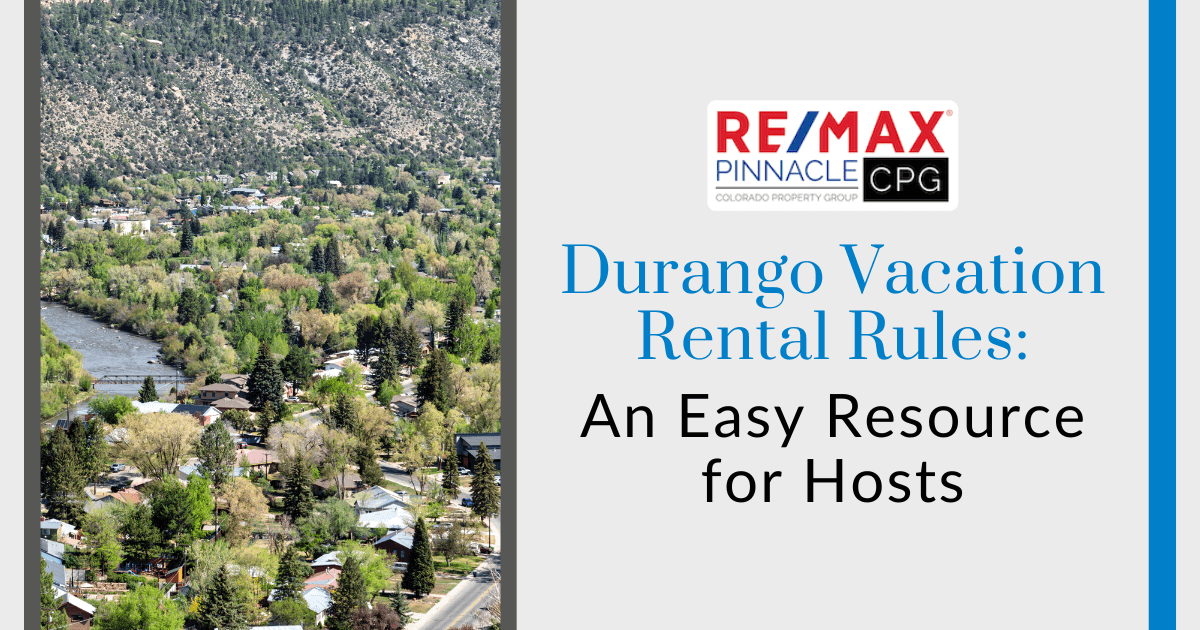 The scenic landscapes and breathtaking beauty of Durango and Southwest Colorado have made them popular destinations for vacationers seeking a tranquil retreat. However, navigating the vacation rental market can be a daunting task due to the somewhat rigid and complex regulations here. This guide delves into the intricacies of vacation rental regulations specific to Durango and SW Colorado and addresses some of the frequently asked questions on the topic. This key information will help individuals make informed decisions when it comes to renting or owning one of Durango's vacation rental homes.
Durango Area Vacation Rental Basics
Owning a vacation rental in Durango can offer a lucrative income stream. The city defines these properties as dwelling units that are rented as lodging for one to 29 days. It's important for potential investors to become familiar with city regulations on vacation rentals. Durango only allows a certain number of vacation rentals within city limits. These rentals are also restricted by location. Durango's Community Development Department approves Limited Use Permits for vacation rentals. The city currently has 125 active vacation rental properties. Durango offers a waitlist for zones that don't have openings. Property owners who are interested in operating a vacation rental can ask to be placed on a waitlist.
The city requires short-term vacation rentals to meet certain requirements in order to obtain a Limited Use Permit. These requirements include standards for occupancy, parking, sanitation, noise ordinance, and more. EN zones also regulate vacation rental density. Durango requires vacation rental owners to have a valid City business license. They must also follow the city's sales tax requirements. When a vacation rental is sold, the Limited Use Permit is invalidated. New owners must obtain a new permit in order to operate as a vacation rental.
Where Vacation Rentals Are and Aren't Allowed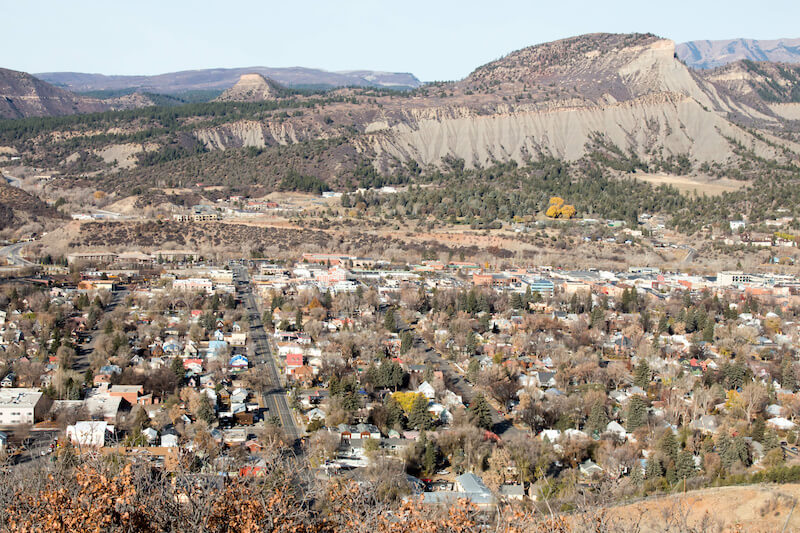 Potential investors should note that vacation rentals aren't allowed in every part of the city. Durango allows vacation rentals in the Central Business zone, a few Planned Development zones, Mixed-use zones, and Established Neighborhoods 1 and 2 (EN-1 and EN-2). The EN zones have a cap on available permits. EN-1 allows 22 active permits at a time, while EN-2 allows 17 active permits. These are the only zones that have a specific cap on vacation rentals. EN zones also have density regulations. For example, owners need to have the Planning Commission approve a second vacation rental that's on the same street segment as an existing vacation rental.
The total number of vacation rentals allowed in the other zones can vary. Some Mixed Use Developments and Planned Developments typically have caps in place and offer waitlists when there aren't any openings. For Planned Developments, HOA documents and other governing documents must state that they allow vacation rentals. Otherwise, the Community Development Department will not approve permits for vacation rentals in these communities. Durango developments that do not allow vacation rentals include the Three Springs neighborhood, Rock Ridge, the SkyRidge area, and the Twin Buttes community. Owners and potential investors should check the governing documents to determine if their development allows vacation rentals.
FAQs About Vacation Rentals in Durango
Operating a vacation rental is a big investment in terms of time and money. It's important for owners and investors to learn as much about Durango's regulations as possible before making this commitment. The following are a few commonly asked questions about vacation rentals in Durango.
Why the Restrictions?
Durango has had restrictions on short-term rentals in place since 1989. Growing demand for these rentals in recent years has led to new regulations. These regulations are an effort to restrict vacation rentals to appropriate parts of the city, such as the business district, mixed-use communities, and certain residential zones.
Restrictions on vacation rentals help lower the risk of having these properties negatively impact Durango and its residents. Placing restrictions on vacation rentals and enforcing regulations has also been done to help address the housing crisis. Limiting vacation rental properties helps ensure that more standard and affordable housing units are available for Durango residents, especially since a large portion of the area's non-rental homes are used as vacation homes.
Can I Buy a Vacation Rental in Durango?
Purchasing a property that's currently being used as a vacation rental does not automatically mean that the new owner can continue operating it this way. New owners are required to apply for a Limited Use Permit before using the property as a vacation rental. Any current permits in place are invalidated when properties are sold or transferred to new owners—they're essentially treated as new short-term rentals.
Those who want to purchase a property and start using it as a vacation rental should plan on being put on a waitlist if no openings are available, effectively adding to the steps to becoming a Vrbo host. They should also make sure that they are allowed to operate their property as a vacation rental and meet all of the requirements needed for a permit.
Waitlist Information
Due to caps on vacation rentals, property owners typically end up on a waitlist. Depending on interest in vacation rental operations, waitlists in some zones can be high. For example, the EN-1 zone only allows 22 active permits, so these waits trend longer. In the other zones, caps vary based on development.
The Intricacies of the Durango Vacation Rental Market
Understanding vacation rental regulations and frequently asked questions is crucial for anyone considering renting or owning a vacation property in the city of Durango. These regulations help ensure a harmonious coexistence between property owners, residents, and vacationers, preserving the charm and tranquility of this remarkable region. By adhering to the guidelines and acquiring the necessary permits, individuals can confidently navigate the vacation rental market and list with companies like Airbnb and Vrbo. With a solid understanding of the regulations and FAQs, individuals can embark on their journey to make the most of the vibrant vacation rental market in this captivating part of the country.
Durango Airbnb & Vrbo Resources
Durango/SW Colorado Vacation Rental Regulations & FAQs - Coming Soon!