The Best Visitor Tours in Durango, CO
Posted by Ryan Poppe on Wednesday, January 9, 2019 at 8:29 AM
By Ryan Poppe / January 9, 2019
Comment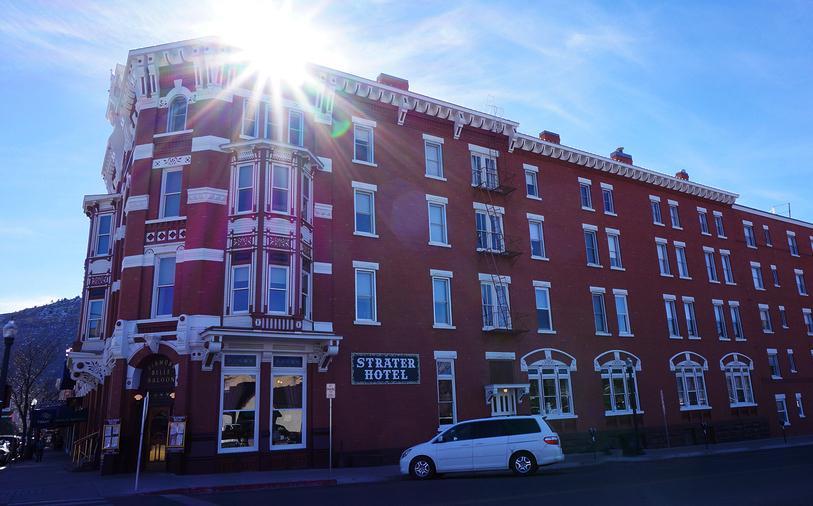 Visitors who decide to vacation in Durango, CO often come to the city in search of an authentic Western atmosphere, a dose of history and plenty of adventure. By selecting the top tours and activities in Durango, tourists can enjoy something they have never tried before—all while feeling comfortable and confident in the hands of an expert.
Here are a few of the best visitor tours in Durango, CO:
Durango Dog Ranch: Dog Sled Tours
Most people never get to experience the thrill of dogsledding, which is why Durango Dog Ranch offers dog sled tours to visitors who are coming to Durango looking for something different to try. The dog sled tours at this tour company allow people to experience a guided sled ride through the Durango countryside. Tours are available Friday, Saturday, Sunday and Monday during the hours of 10 a.m. and 3 p.m. Two sleds depart every hour in order to accommodate as many travelers as possible.
Colorado Outback Adventures
Colorado Outback Adventures is the tour company that strives to provide every type of traveler with the unique experience that they desire. This tour company specializes in customized outdoor adventures, such as rafting, Jeep tours and ziplining. There's even a kid's adventure race that helps introduce the youngest travelers to the thrill of a new outdoor experience. In addition to offering guided tours to families of all shapes and sizes, this company also has equipment available to rent for those who want to explore Durango on their own. Equipment options include ATVs, RZRs and Jeeps.
Durango Mountain Bike Tours
Mountain biking is a beloved activity among Durango locals and visitors alike. Those who are traveling through the area but may not be experienced with mountain biking can book a tour with Durango Mountain Bike Tours. This tour company offers several different tour options for travelers, with the most popular being the In and Around Durango Tour. This tour allows bikers to maneuver their way around the seven different trails that wind through Durango. It can be customized to meet the needs of the individual biker.
Colorado Highland Helicopters
On the surface, Colorado Highland Helicopters appears to be a family-owned helicopter charter business that offers search and rescue services as well as flight lessons for aspiring pilots. However, in addition to these pivotal community services, this company also provides tours of Durango, CO from the air. Tourists who want to see what Durango looks like from a bird's eye view will love these breathtaking tours. The pilot provides insight into the local community, and can personalize the experience to the preferences of the tourist.
Mild to Wild: Rafting and Jeep Tours
Mild to Wild: Rafting and Jeep Tours is a well-known adventure company in Durango that takes visitors past the city and out into the wide open west. It has a large selection of tour options, ranging from mild tours that focus on history and information to exciting adventures that focus on the thrill of the journey. For example, the company offers a Lower Animas River rafting tour that is popular with both locals and visitors.
Durango Walking Tour
Stroll past the countless Victorian homes that line the charming Main Avenue and learn more about Durango's rich and colorful history that helped shape our community into what it is today. From the days and nights of the old wild-west to the fabulous architecture, you'll find it all throughout beautiful Historic Downtown Durango.
Each tour will begin right at 10 a.m. and start at the Durango Welcome Center at 802 Main Avenue. Participants are encouraged to arrive early, and each tour will conclude at the Durango & Silverton Narrow Gauge Railroad Museum. Tickets are only $10 and are intended for both tourists and locals alike. All proceeds benefit the Durango Friends of the Arts organization, so if you're looking for something fun and unique to do this summer, this is a great opportunity to learn a little bit more about our special Southwest Colorado community.
Whether you're heading to Durango for a fun-filled summer vacation, or seeking the perfect place to enjoy the majestic beauty of winter, there's something for everyone to do in Durango. For more information on the best attractions and entertainment options in the city, contact an experienced real estate agent today.