Durango Economy: Top Industries, Biggest Employers, & Business Opportunities
Posted by Ryan Poppe on Friday, December 16, 2022 at 10:06 AM
By Ryan Poppe / December 16, 2022
Comment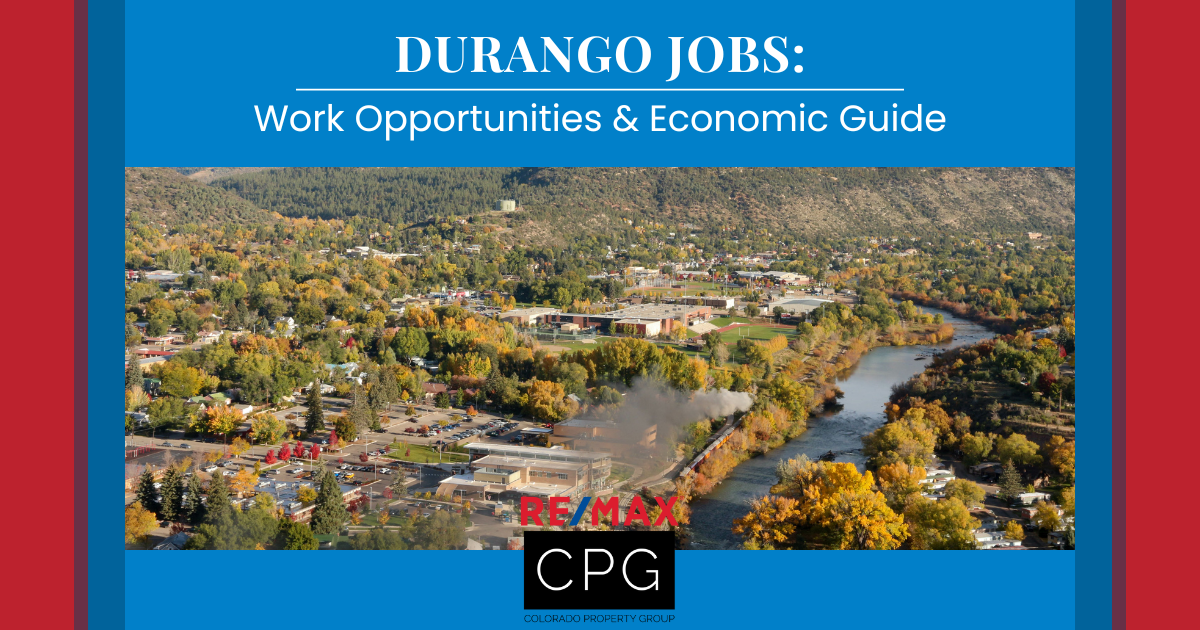 Set against the Rocky Mountains, the city of Durango, Colorado is truly a city with wide-open spaces and familiar faces. With a population of about 19,000 people, it is the county seat and largest community of La Plata County. This is an estimated growth of more than 2,000 people since the 2010 Census. The community was created in 1880 to support mining in nearby San Juan.
The area contains many historically important landmarks, including the Mesa Verde National Park and the Chimney Rock National Monument. There are also a few archeology sites in the area related to the Pueblo people. Lovers of ancient cultures can enjoy the Durango Rock Shelters Archeology Site and the Spring Creek Archeological District.
However, despite the beautiful scenery and rich history, more research is necessary to determine if the community is a fit for relocation. For those considering moving to Durango, examining the local economy and its business opportunities can often reveal the extent to which an area may be a promising candidate. Here's what potential new residents should know about Durango's economy.
Durango Industries
La Plata County has experienced about 1.3% growth every year since 2010. The area is on track to reach about 85,000 people by 2040. That is significant growth from the 2010 levels of 51,000. That growth will likely create opportunities for both entrepreneurs and job-seekers. However, it is important to match personal skills and backgrounds to the relevant industries.
Most employees—about 42%—of Durango businesses work in the service sector. The largest number of private jobs are within the health services industry, with about 3,800 positions. These positions comprise about 11% of total jobs and average an income of about $47,000 a year. Another 11% of jobs work in retail trade, and another 10% of jobs are in the food service industry.
The largest percentage of workers hold some kind of government position, with nearly 17% of workers holding such jobs. Professions in this area average about $64,000 per year. There were a total of about 34,000 jobs within the county in 2015.
Top Industries in Durango
Health services
Retail trade
Accommodation and food service
Real estate
Educational services
Mining
Oil and gas extraction
Top Employers in Durango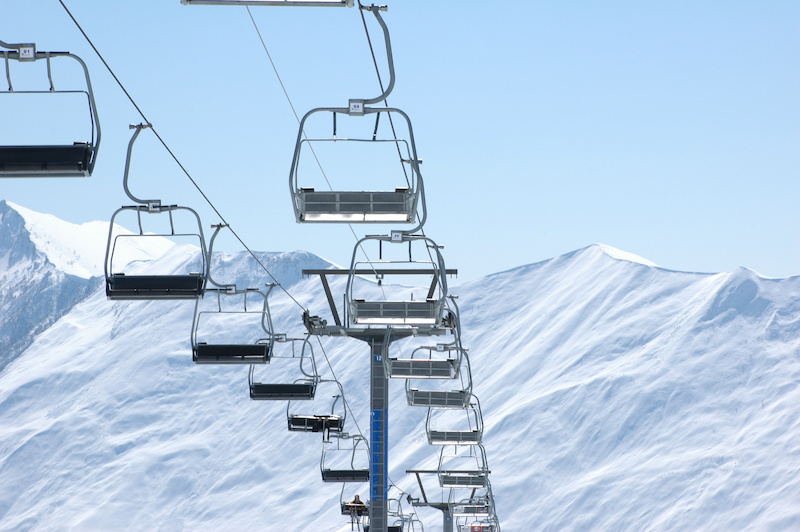 Because of the size of La Plata County, the area does not contain any nationally-recognized companies. Most of the largest employers would be considered small to midsize organizations in other communities. That may make the area perfect for those who enjoy working in more intimate settings.
With around 1,000 employees, DSC Purgatory LLC operates a ski resort called Purgatory Resort. It is located about 25 miles north of Durango. Created in 1965, the resort offers nearly 100 trails, five terrain parks, and a dozen ski lifts. The facility covers more than 1,500 acres dedicated to skiing and other winter activities.
With around 860 employees, Mercy Regional Medical Center is the largest healthcare-related organization in the area. Located in the city of Durango, the facility is a non-profit hospital including a helipad and a twenty-four-hour trauma center. Opened during the 1880s, it is part of the Centura Health system. The hospital is a full-service facility offering a wide variety of acute and long-term care.
The third-largest employer in the area, Durango School District provides K-12 instruction for the community. With a total of about 15 schools, they educate more than 5,400 students. With a ratio of about 14 students to each teacher, they employ about 390 teachers. Another 439 positions provide education support inside and outside the classroom.
Around 795 positions within the area are associated with the Southern Ute Indian Tribe. Led by a Tribal Council, the tribe lives on the Southern Ute Indian Reservation that is shared by La Plata, Archuleta, and Montezuma counties. Almost 13,000 people live on the reservation, including members of the Muache, Capote, and Weeminuche.
Crossfire LLC contributes another 705 jobs in the area. The business provides construction and infrastructure services related to oil and gas products. According to the website, they have the expertise to build, maintain, or install everything from facilities to pipeline. With more than 6,600 jobs nationwide, they are a major provider of pipeline-related products for the energy industry.
Additional Large Companies in Durango
Vantiv Integrated Payments
Axis Healthcare
BP America
Durango & Silverton Narrow Gauge RR
Animas Surgical Hospital
Rocky Mountain Chocolate Factory
Red Cedar Gathering Company
Is Durango a Good Place to Start a Business?
If you're thinking about starting a business in Durango, the city has plenty of information available. There's a free resource book from the Southwest Colorado Small Business Development Center on the city's website, along with other helpful details on business licenses and links to further information on growing a business, financing it, and more.
The Durango Business Improvement District and Durango Chamber of Commerce also have extensive resources. The BID can help people decide where to locate their business in Downtown Durango and then guides customers to businesses with things like annual events and an online directory. Similarly, the Chamber of Commerce helps businesses stay strong with over 750 members working together. Whatever your plan is for your Durango business, there are people ready to help you succeed.
Durango Economy Facts and Figures
In general terms, the economic indicators within the county generally match or beat national averages. In 2015, the unemployment rate was 3.5%, which was lower than the national average of 5.3%. About 18% of Durango workers own businesses, while 82% earn money through traditional wages. Considering all incomes together, the per capita income of La Plata County was more than $51,000 in 2015, beating the national average of $48,000.
In part because of the positive population growth, the cost of living in Durango is about 28.9% higher than the US average. As part of this higher cost of living, the median home price within Durango is $470,800. By comparison, the US median home price is $231,200. However, it's still easy to find more cost-effective housing options, such as townhomes or condos.
Aside from housing costs, most of Durango's other costs are much closer to the US average cost of living. For example, groceries in the community are 7.9% above average and utility costs are only 2.8% higher. Transportation costs are 31.3% lower than the national average.
Is Durango Colorado A Good Fit?
Ultimately, there are many factors involved in deciding if a community is a great candidate for relocation. Economic indicators, whether positive or negative, are only part of the analysis. Whether you're looking to start a business or looking to work at an existing one, just a bit of research shows that the city has plenty of economic opportunities.
If Durango sounds like the perfect place for you, contact Colorado Property Group of RE/MAX with Durango Homes for Sale at (970) 946-0601 to get in touch with a Durango real estate agent and get ready to call this beautiful mountain town home.