Best Festivals in Durango, CO
Posted by Ryan Poppe on Thursday, August 19, 2021 at 8:10 AM
By Ryan Poppe / August 19, 2021
Comment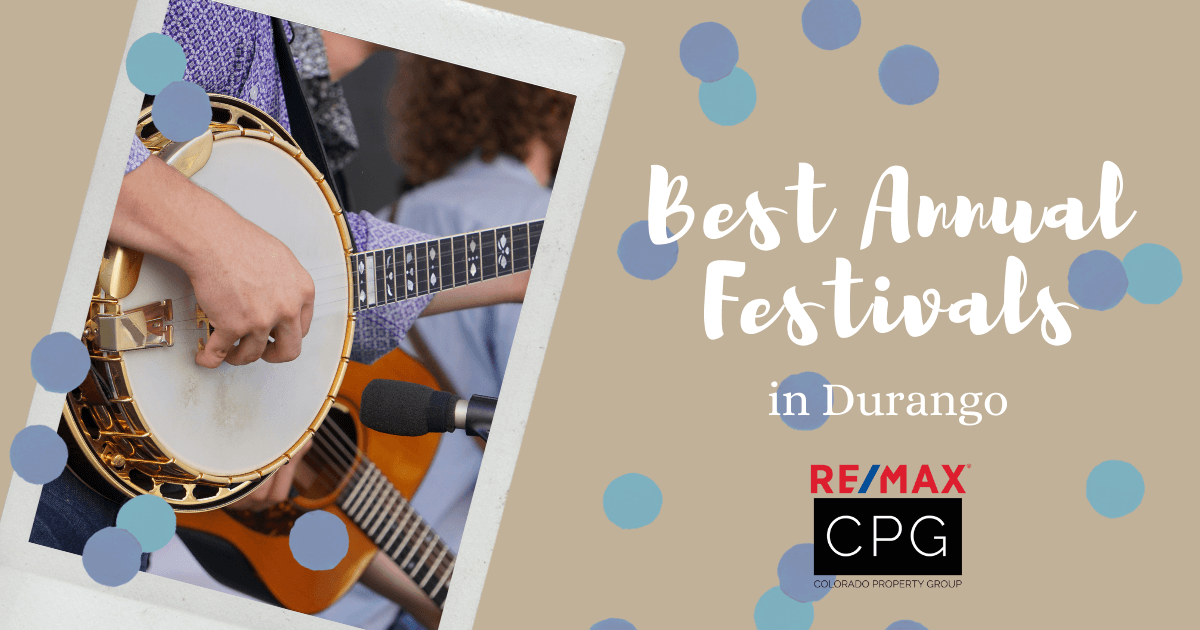 Durango, Colorado, may be considered a rather small mountain town, but it sure is big on celebrating good times every season of the year. Music, food, history, seasons, sports, and Durango's rich history are just a few things locals and visitors celebrate during festivals in town. With several festivals each season, it's easy to time a trip that lines up with a vibrant event or other fun things to do. Attend spring music festivals, sip craft beers at the summer brewing festival, and check out a film festival in the winter. Read on to learn about the best festivals that people who own homes in Durango, Colorado, enjoy every season.
When Spring Has Sprung, So Do These Durango Festivals
Spring sees the community come alive, and as the snow melts off the wondrous mountains and ridges, quite a few jamborees are there to celebrate the new warmth. Here are some of the most popular spring festivals in Durango.
The Durango Bluegrass Meltdown Gets Spring Rocking
The sounds of bluegrass music with twanging banjos, harmonicas, and knee-slapping singers abound at the Durango Bluegrass Meltdown. At this annual event, attendees arrive with their instruments ready for impromptu jam sessions between scheduled performances from world-class bluegrass musicians.
A local establishment is typically set as the festival's home base, and other venues throughout town host many of the acts showcasing their skills and talent. At least 15 acts are slated to perform most years, and many workshops aspiring musicians and industry promoters can enroll in throughout the week. The festival is typically held in mid-April. A weekend pass costs $100, and kids 12 and under may attend for free.
Embrace the Classics at the Durango Celtic Festival
Celtic traditions meld seamlessly into the town's vibe at the Durango Celtic Festival. For three days in mid-March, the classic and modern sounds of Celtic cultures reign throughout venues near the homes in Historic Downtown Durango. Guests can expect to hear music from countries like:
Ireland
Scotland
Hebrides
Cape Breton
Original Blends
The Durango Celtic Festival features top acts on the lineup, including High Time, Ed Miller, Haas, and more. There is also an official movie each year that plays at the Henry Strater Theatre.
Hundreds of classes are offered, such as Whistle for Beginners, Uillan Pipes, Mandolin, Recording and Production, Irish Fiddle, Beginner Guitar, and so much more. The Durango Celtic Society sponsors this annual event.
Taste of Durango: A Flavorful Culinary Experience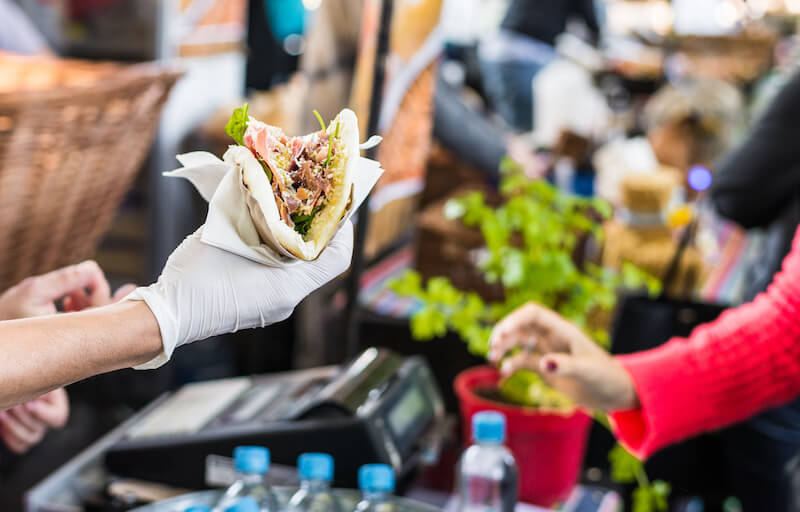 Mid-May brings a real treat for the locals and travelers downtown with the arrival of the much-anticipated Taste of Durango event. Vendors line the streets, and local restaurants and pubs invite attendees to taste their foods and drinks, many of which are locally harvested and brewed.
This event showcases the best that Durango's cuisine and beverage scene has to offer. Samples are free, but most can't resist buying tickets for full-size treats. There will be music and dancing to turn the occasion into a proper party.
The Taste of Durango is coordinated and produced by Durango's Chapter of the Colorado Restaurant Association. Much of the proceeds will go to support the Durango Business Improvement District and local non-profits.
Durango's Summer Festivals
The sizzle of summer beckons folks to get out and be involved with the community happenings. Durango's hottest summer festivals are just what the city needs to cool off. Any of the festivals below can be an exciting addition to a summer trip to Durango.
Sizzling Mid-Summer Music in the Mountains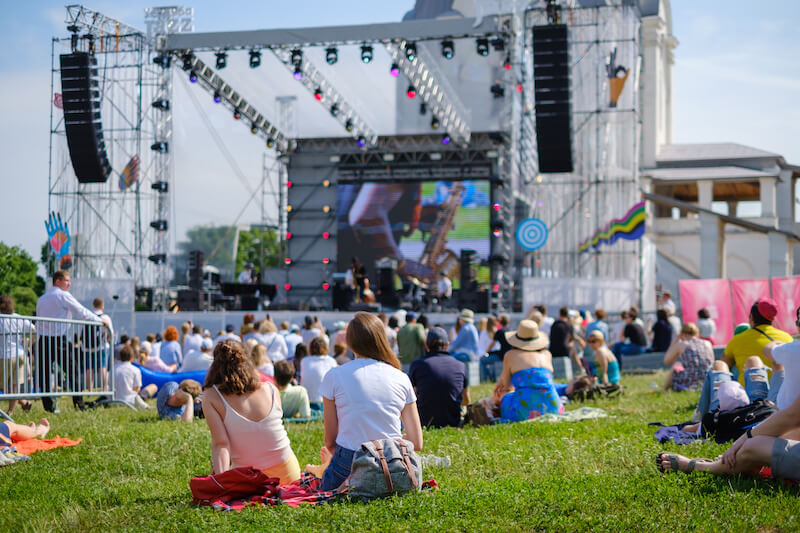 Starting in mid-July and running for three weeks, the Music in the Mountains Festival includes several genres of top artists playing throughout the town. Various venues, including parks, pubs, Fort Lewis College, the Ute Event Center, and others, host over 60 talents during the fest. The newly introduced "Road Show" mobile stage brings concerts to almost every street in town.
Orchestral performances and chamber concerts will include Durango's finest musicians and special guests at the Community Concert Hall. Every year, conductors that range from Juilliard School grads and Grammy award-winning orchestral leaders join the show.
Over the course of Music in the Mountains, there will be over 40 thrilling events for music lovers. The daily picnics are laid-back, and concerts with special wine and chocolate pairings are decadent additions to the weekends. Don't miss out on this one-of-a-kind Southwest Colorado music experience.
Strum it Up at Rocky Mountain UkeFest
Held the weekend after July 4th, the Rocky Mountain UkeFest brings the sounds of island strings to Durango. The event was founded by Denise Leslie, who decided to take her love for the ukulele and create a way to introduce and share this unique guitar with the community. After seeing festivals of this type around the nation, she knew that this mountain town would appreciate such a fest right here.
Since its inception in 2015, the Rocky Mountain UkeFest has hosted notable presenters, including:
Daniel Ward & Heidi Swedberg
Sarah Maisel & Craig Chee
Jason Arimoto
Danielle Ate the Sandwich
Victor & Penny
Mark Jackson & Jane Jelbert
Gerald Ross
Victoria Vox
Devin Scott
Performances occur at various places around town, but the jam sessions don't cease after the festival concludes. Workshops are held in the spring and fall, and the annual Rocky Mountain Campground Tour and Get Your Uke On are other uke-centric events. Several monthly jams occur online and in person.
Wrap Up Summer with Some Suds at San Juan Brewfest
The last weekend of August is when the community comes together to say goodbye to summer with a cold one at the San Juan Brewfest. Over two days, thirsty festival-goers head to Buckley Park in Durango to taste local craft beers, listen to live music, and participate in special events.
The San Juan Brewfest is officially the largest regional beer sampling festival in Colorado, and attendees are never disappointed. First established near the resort area homes by Purgatory Resort in 1998, the crowds of beer lovers grew quickly. In response, Brewfest coordinators moved the festival to the downtown streets below some of the most highly desired Durango condos.
Every year, more than 50 brewiers each bring at least two beers for guests to sample. Booth after booth, guests are presented with one-of-a-kind brews, free swag, and tasty snacks. Brewfest sells out routinely in advance, so log on and get one of those $45 weekends passes as soon as they go on sale to ensure a spot for this hot summer festival.
Durango's Favorite Fall Festivals
The arrival of autumn's crisp air gets locals motivated to explore the great outdoors and the region's beauty before the arrival of winter. Also feeling inspired by the perfect weather, locals over the years have established quite a few fall festivals to celebrate the season. Here are some of the most popular activities that locals attend year after year.
Locals Fall For the Fall Gallery Walk
While this event also occurs in spring to experience the fresh blooms, the Fall Gallery Walk showcases the lovely color transitions that occur in autumn. On the third weekend of September, Downtown Durango is awash with orange, yellow, and red leaves that compliment the evergreens that grace the base of the San Juan Mountains.
Art galleries and art spaces line the streets, both in vendor booths and standalone galleries with works ranging from glass, western, Native American, sculptures, and contemporary pieces. Works by local and regional artisans will be present in addition to art from internationally recognized artists.
Visitors enjoy strolling the streets and popping into the various galleries. It's not uncommon for the actual artists to be present to greet the spectators. Hand-crafted jewelry, paintings, and crafts of all types are available for purchase. Come out and see the fall leaves, experience wonderful art, listen to live music, and support the local downtown community.
Soak in the Colors at the Durango Autumn Arts Festival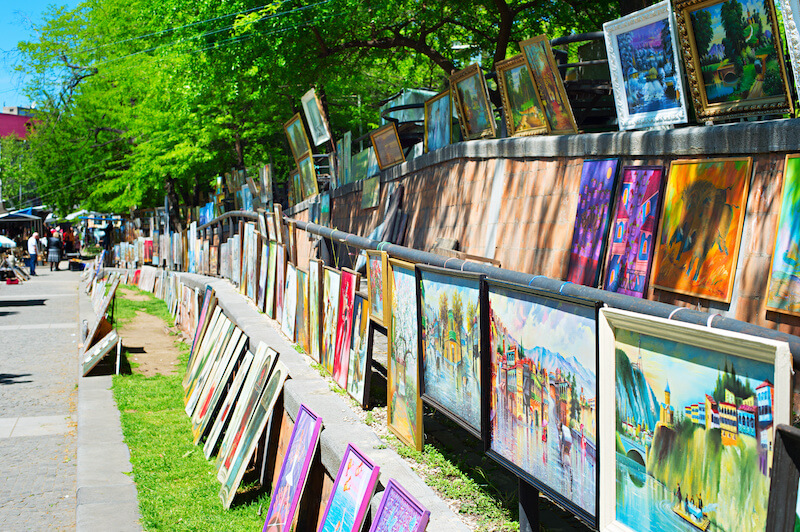 In mid-September, the Durango Autumn Arts Festival on East Second Avenue brings out more artists from all around the world. While the primary focus is on local and regional creators, there will be a wide array of fine arts and crafts at this annual Durango event. More than 7,000 art lovers come down to see the visual exhibits or find that perfect piece to compliment their collection.
Restaurants and pubs are well-prepared for the crowds and will typically offer food and drink specials. Sponsored by the Durango Arts Center, a portion of the proceeds from sold pieces go towards local non-profits supporting the Four Corners' artistic community.
Preserve the Western Spirit at the Durango Cowboy Poetry Festival
The Durango Cowboy Poetry Gathering takes place in early October each year. This festival celebrates the language and stories of the American West, although guests don't need any wrangling experience to enjoy the performances. This festival is about more than just poems. There is also a parade, one that has been lauded as the largest non-motorized parade in the state.
On Saturday, during the fest, there is a western-style chuckwagon breakfast before the parade. Servings are typically limited, so arrive early to get a plate. Proceeds and donations go to support the annual event and the organization's youth programs.
Winter is Chilly, But These Durango Winter Festivals Are Hot
While it might sound tempting to hole up in one of Durango's luxurious homes and hibernate for the winter, these festivals bring out locals and visitors who are ready to warm up to the snow season. Here are two Durango winter festivals that are too much fun to keep even the coldest bears in their caves.
Brighten Up a Chilly Day at the Snowdown Festival
January culminates with the annual Snowdown Festival in Durango. Activities, shows, and contests are dispersed throughout the community for the duration of the festival. First conceived in 1979 to rejoice in the winter season, Snowdown has a different theme each year. Just some of the never-ending fun includes:
Costume Contests
Trivia Games
Eating Contests
Kids Crafts
Various Themed Competitions
A highlight of the Snowdown Festival is the after-dark Parade of Lights. Many decorated vehicles adorned with lights, decorations, paint themes, and well, just about anything cruise down the streets alongside floats. Firework displays go off during the parade to brighten up the night after a brilliant day at Snowdown.
A Showcase of Independent Artists: The Durango Film Festival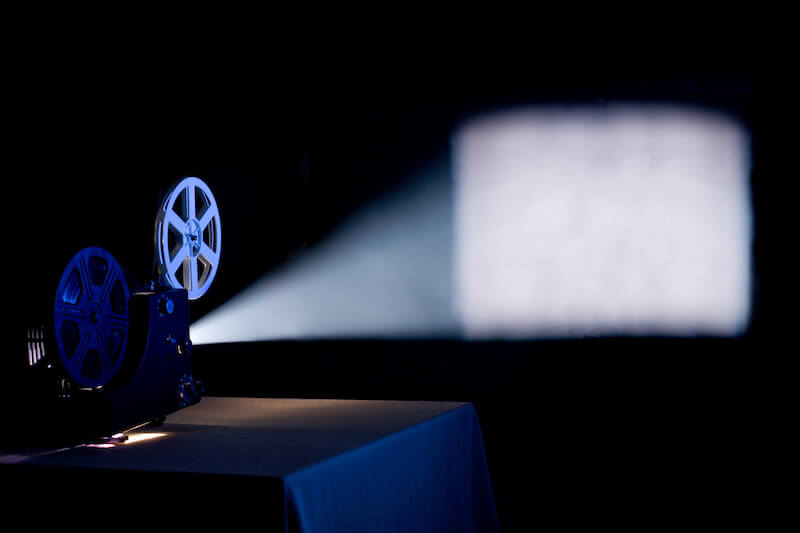 The purpose of the highly-anticipated Durango Film Festival is to showcase the works of independent filmmakers locally, regionally, and globally. This unique and interactive viewing experience takes place in March and brings the Four Corners film buff community together in a fun and productive way.
Many networking connections between industry innovators come to fruition here, with creators, writers, producers, and filmmakers finding commonalities and sharing advice across genres. Many celebrities have attended and assisted with promoting the festival, including Jim Belushi, Lindsay Wagner, and Mackenzie Astin.
Genres are a mixed bag at the Durango Film Festival. Native Cinema, adventure seeker's documentaries, horror, sci-fi, fan fiction, and family-friendly films are just a few offerings. Anyone interested in film can join various workshops throughout the week, having coffee chats with innovators, listening panels, and much more. Nightly parties are a fun way to end each day of the film fest.
Festivals Are Just the Beginning of Durango's Perks
Here at the foothills of the majestic San Juan Mountains, nearly 54,000 friendly and festival-loving individuals reside in Durango. Many love calling Durango home because of its natural beauty, prolific art, vibrant food scene, and proximity to sites like Mesa Verde National Park, the wild Animas River, and Pikes Peak. Anyone on the fence about moving to Durango should visit during festival time and discover the wonders of this Colorado town.
If Durango sounds like the perfect place for you, contact Colorado Property Group of RE/MAX with Durango Homes for Sale at (970) 946-0601 to get in touch with a Durango real estate agent and get ready to call this beautiful mountain town home.