4 Most Luxurious Condo Communities in Durango: Best Amenities & Locations
Posted by Ryan Poppe on Monday, January 16, 2023 at 12:22:05 PM
By Ryan Poppe / January 16, 2023
Comment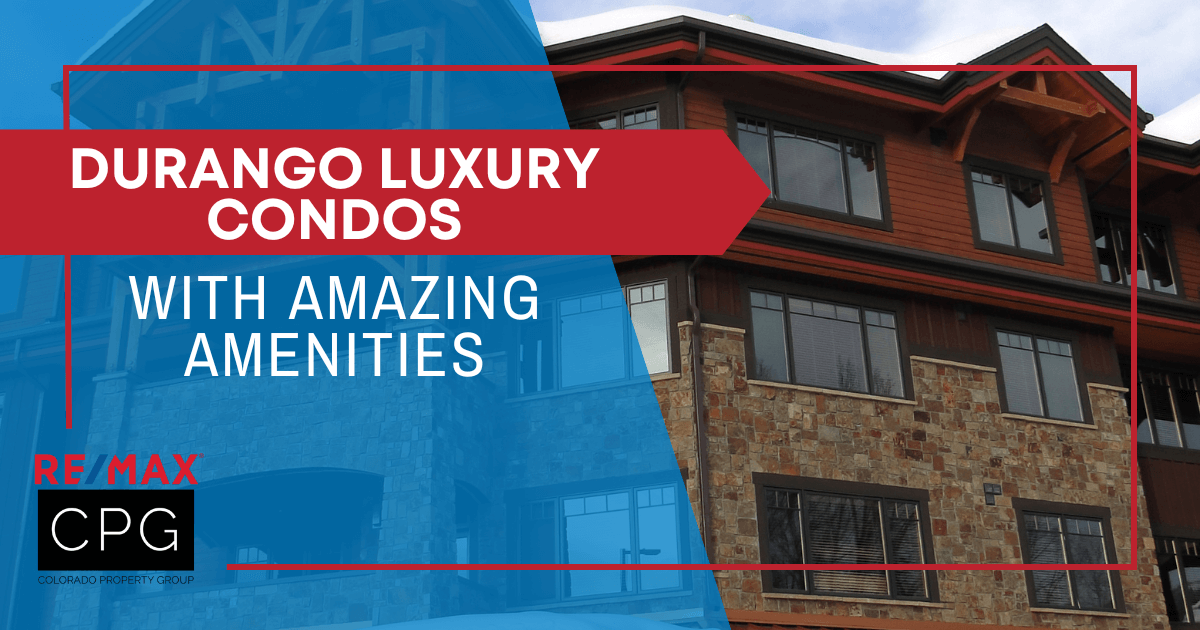 Durango, Colorado, is an amazing destination—and an amazing place to live, too! The area has something for everyone, from the high-end shopping and restaurants to the stunning ski resorts and outdoor terrain. For those considering investing in luxury condos in Durango, there are a few outstanding locations, each offering its own amenities and benefits. Some buy them to call Durango home or have a vacation home-away-from-home in the beautiful Rocky Mountains. Others are interested in the rental opportunities that may be possible in this tourism-driven area.
Durango offers plenty of options, many of which are ideal for luxury seekers wanting something special. Considering moving to Durango or buying a vacation home here? Without further ado, here are the Durango condo communities with the best amenities.
Peregrine Point
Peregrine Point is a moderately sized community with about 60 units ranging from 1,000–2,900 square feet. The community features condos with two-plus bedrooms, and each unit has an underground parking space, so there's no need to worry about scraping ice off the windshield when it gets chilly. Most condos for sale in Peregrine Point feature nine-foot ceilings, large open decks with views of the city and mountains, and updated kitchens with beautiful granite countertops. Many also feature a gas fireplace, which may be the perfect compliment after a long day on the slopes. Each unit is a bit different, with various types of upgrades.
What's most impressive about this community is the location. It's within walking distance of many of Durango's amenities, including shops and restaurants. It's also a short walk to the skiing. For those who want to remain close to home, the area offers many things to do, including a large outdoor heated pool with a slide, a full fitness center, and a private owner's lounge. There's a large spa and family game room in the community.
Owners also have access to the Durango Mountain Club, which features a private restaurant, lounge, workout facility, and spa. What could be more luxurious?
Cascade Village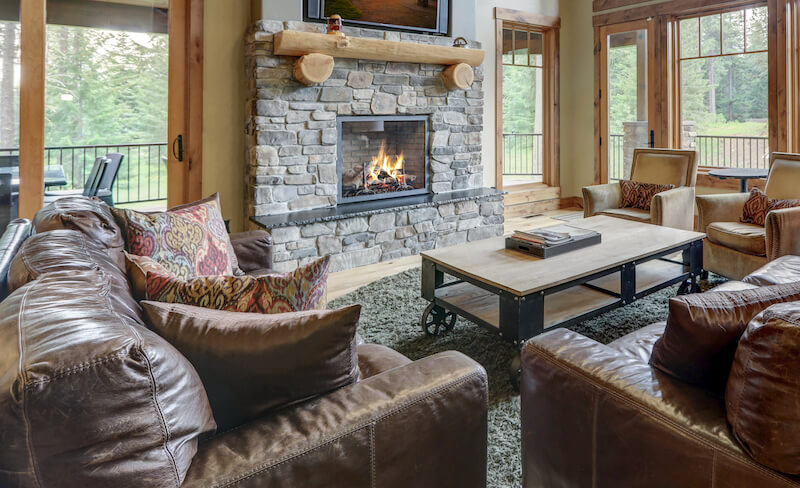 Cascade Village is quite a beautiful location. It's a popular place for visitors looking for exceptional access to the area's amenities and luxurious accommodations. Condos for sale in Cascade Village range from 450–2,200 square feet. The community was built in 1984 and has seen some updates. One of the ways this location feels special is that each unit feels like a separate, private home, like single-family homes but with the benefits of a condo association.
Another way that Cascade Village stands out is with an incredible number of onsite amenities, including an indoor pool, indoor and outdoor hot tubs, a fitness center, and an onsite gaming room. Also on the property are tennis and pickleball courts, a grass volleyball field, soccer goals, a horseshoe pit, and a fire pit with barbeque grills. There are also hiking paths around the resort and the surrounding area. Nearby, there's also a certified massage therapist and a licensed acupuncturist available for those who want to relax.
Cascade also boasts a free shuttle to Purgatory for those planning to do some skiing. Ski and snowboard rentals are available, and when residents and visitors come home, they can participate in après-ski dining at The Lift at Cascade.
Tamarron Resort
About 20 minutes to the north of downtown Durango and 10 minutes south of Purgatory ski resort, Tamarron Resort offers 381 condos and townhomes for private ownership. Condos in Tamarron feature one- to three-bedroom units, some featuring an open loft-style design. The property was built in 1973 and is beautifully maintained. Many of the condos have seen significant updates.
The onsite amenities at Tamarron Resort are impressive. One of the best amenities is the 18-hole Valley Golf Course, which is only available to members and those staying at select privately owned condos. There's also the Valley Fitness Center and Pool, which features an outdoor, heated family pool and hot tub with ample area for sunbathing. The fitness center offers separate areas for weights and cardio and often has classes. The day spa offers various benefits, including massages and specialized treatments.
Other amenities include a gas fire pit area, outdoor playground, the Valley Clubhouse Mine Shaft Restaurant, and Tamarron Lodge, called the basecamp restaurant. Tamarron's location is more rural than other condo communities, which places it closer to some of Durango's homes with acreage.
Mears House
The Mears House is a lovely luxury condo community just one block from Main Avenue and only about a block from the Silverton Narrow Gauge Railroad Depot. Walking to area restaurants and shops, along with local entertainment, is easy. In addition, there are dozens of hiking and biking trails within minutes of this condo community. Its location makes it highly attractive since it's in the heart of the downtown area.
Condos for sale at Mears House all feature three bedrooms and two baths. Each unit has a fireplace, granite countertops, and stainless steel appliances to go along with open layouts, formal dining areas, and gourmet kitchens. There's also onsite, underground parking for two vehicles per condo. Over the years, many owners have made unique updates and improved their luxury condos' interior designs, giving each unit its own style and charm.
Looking for a place to hang out? There's a sizeable multi-arcade game room with a pool table and flat-screen TVs at the Mears House, plus a deck for views of the city. Get ready to get your game on!
Exploring All of the Options in Durango
Location is a big factor for Durango's luxury condos. There are communities that fit the bill for those who want to be in the city's heart and others in Durango's neighborhoods with the best views. Great access to amenities and the city's skiing, snowboarding, and dining are part and parcel of buying a luxury condo in Durango, so don't wait around—find your perfect Durango condo community today!
If Durango sounds like the perfect place for you, contact Colorado Property Group of RE/MAX with Durango Homes for Sale at (970) 946-0601 to get in touch with a Durango real estate agent and get ready to call this beautiful mountain town home.