Top Art Galleries in Durango, CO: The Best of the Best in the West
Posted by Ryan Poppe on Tuesday, October 8, 2019 at 9:44 AM
By Ryan Poppe / October 8, 2019
Comment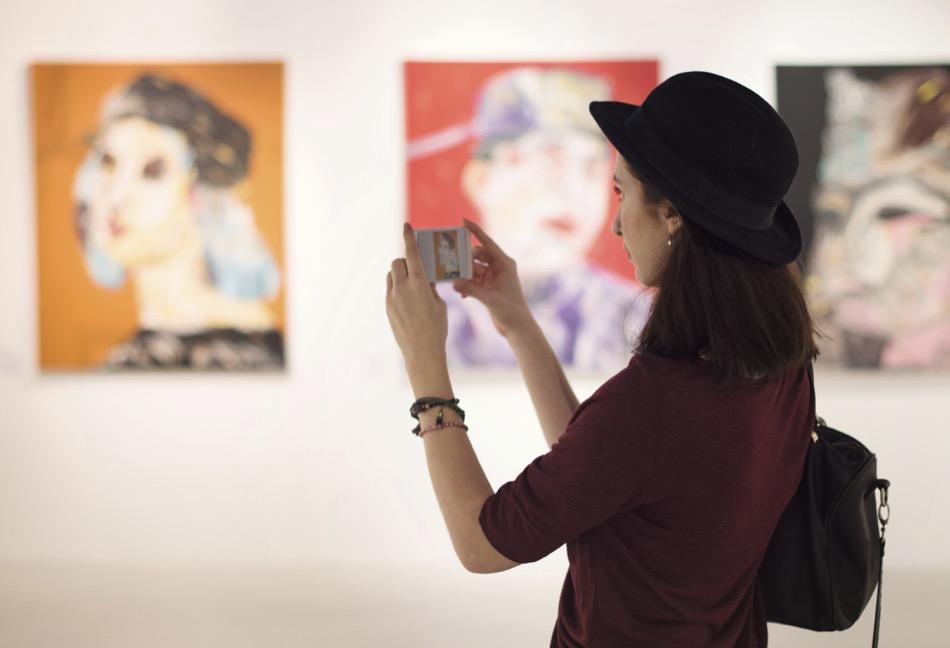 The art scene in Durango, CO has quickly established itself as a premier location in the Southwest for both art and art lovers. The scenery, crisp air and inspiration found in this community seem to bring out the best work in painters, sculptors, thespians and craftspeople alike. There are galleries across town, but these are arguably the best of the best places to purchase and enjoy world-class art in Durango.
Sorrel Sky Gallery
Sorrel Sky Gallery is a special place that aims to present western artwork through fresh eyes by exhibiting works boasting a timeless presence melded with contemporary craftsmanship. At this downtown gallery, patrons will find precious paintings of oil, acrylics and mixed media alongside custom pottery and ceramics. Other fine items include jewelry crafted of precious metals and gemstones, bronze statues and unique wood turnings.
Some of the world-renowned artists whose works are on display include former US Senator Ben Nighthorse, Lawrence Baca, Star Liana York, Peggy Immel, Kevin Red Star and dozens more. The gallery welcomes visitors who simply want to browse in addition to serious collectors. There are also occasions where the artists themselves are onsite to discuss their works.
Address: 828 Main Ave, Durango, CO 81301
Durango Arts Center
Considered by locals to be the heartbeat of the community, the Durango Arts Center has various exhibits from local and national artists and holds fascinating demonstrations throughout the year. Visitors can peruse multiple galleries with traditional art, multi-media works, photography, jewelry, metal works and sculptures. There is also the Barbara Conrad Gallery for theater performances, where the Durango Arts Center hosts nearly two dozen shows annually.
The center also hosts an array of workshops and seminars that are geared towards art enthusiasts and aspiring artists. There is a wonderful library where one can research art to their heart's content, and the annual events held there such as the Autumn Arts Festival are so impressive that folks come from far and wide to attend them.
Address: 802 E 2nd Ave, Durango, CO 81301
Diane West Jewelry & Art
Those looking for something special or who desire a custom piece of art or jewelry will definitely need to visit Diane West Jewelry & Art. This shop offers handmade jewelry and some rather impressive contemporary art, ranging from modest to outlandish. Diane West specializes in fabricated custom rings and gemstone jewelry, so this is a top place for brides-to-be to make their diamond wishes come true.
However, the artwork at this gallery ranges from contemporary to abstract, and mediums represented include paintings, statues, ceramics and much more crafted by top artists both locally and from around the world. Brand new works arrive at the gallery weekly, so there will be something fresh and unique every time one visits Diane West Jewelry & Art.
Address: 820 Main Ave, Durango, CO 81301
Earthen Vessel Gallery
With a slogan like 'celebrating all things handmade,' the Earthen Vessel Gallery promises to offer some of the finest original art, goods and wares from local, regional and national artists. They take pride in working with those operating small, independent studios, so they offer things that cannot be found anywhere else. A visit to the Earthen Vessel Gallery is an experience in and of itself, as merely browsing tantalizes the senses.
The gallery has a lovely collection of curated pieces for sale, including ceramic sculptures, paintings, glass works, metal works, wall art, pottery, wearable art, fine jewelry, and one-of-a-kind furniture pieces. Earthen Vessel aspires to bring handcrafted pieces into the lives of others that will turn a house into a cozy home, making it the ideal gift and shopping destination.
Address: 115 W 9th St, Durango, CO 81301
While it has yet to achieve worldwide acknowledgement as an epicenter for art galleries, there are quite a few around Durango, CO such as these that are well worth taking time to visit for pleasure or shopping for something special.