Twin Buttes Neighborhood Offers Ready-To-Build Lots in Durango
Posted by Ryan Poppe on Wednesday, August 10, 2016 at 8:10 AM
By Ryan Poppe / August 10, 2016
Comment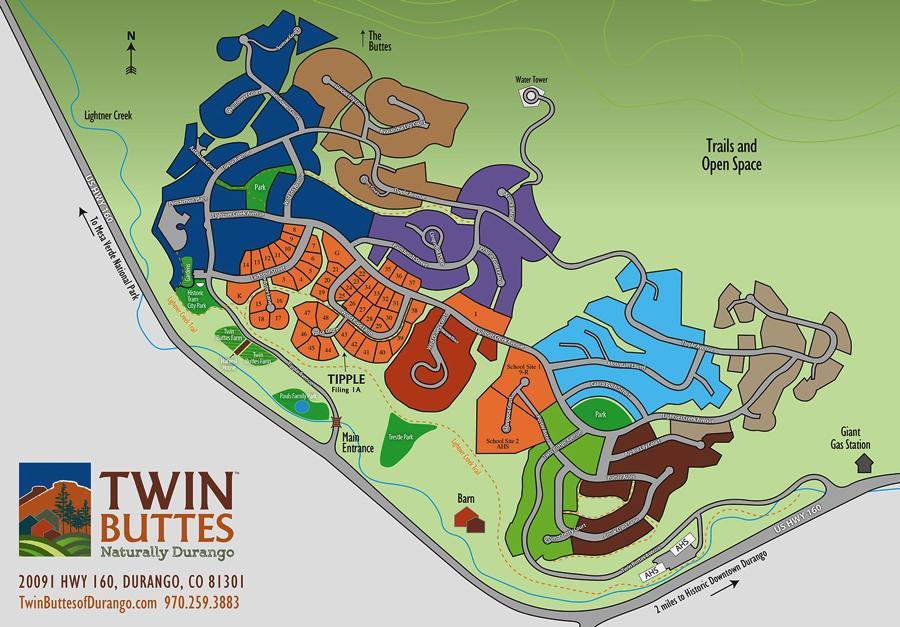 In many places around the country, being close to shopping, dining, and other urban amenities is often high up on the wish list of most active home buyers. Here in Durango, however, embracing the Southwest Colorado landscape and enjoying the wide open wilderness that in many ways acts as our own backyard is a more typical approach to how many buyers browse the active marketplace.
In a few rare instances, you might get lucky and find a location that offers the best of both worlds, and it's for that reason alone why Durango's new Twin Buttes neighborhood is now the talk of the town when it comes to looking for a new place to live.
Located on the outskirts of downtown Durango, homes for sale in Twin Buttes sit right on the edge of the city's vast countryside, providing home owners with both a close proximity to everything downtown has to offer, as well a peaceful and tranquil setting that takes full advantage of the awesome natural landscape that defines this part of the country.
Just a two mile drive into town, or a quick 15 minute bike ride along one of the city's paved recreational trails, accessing all downtown's amenities, schools, and culture couldn't get much easier once moving into your new home at Twin Buttes. But as a mixed-use community that also has a few amenities of its own, Twin Buttes also includes a school, community center, several parks, retail space, and even a resort-style hotel.
As for the residential side of things, Twin Buttes will feature 665 new homes once finished, with the first phase (named the Tipple neighborhood after a historic mining structure) including 48 of those homes. And with lots in Twin Buttes now available for immediate purchase, home buyers in Durango specifically looking for new construction are able to start building on these home sites immediately.
For information about Twin Buttes homes for sale or other new construction real estate in Durango, contact me today!