Where Are the Best Fine Dining Restaurants in Durango, CO?
Posted by Ryan Poppe on Tuesday, May 26, 2020 at 4:52 PM
By Ryan Poppe / May 26, 2020
Comment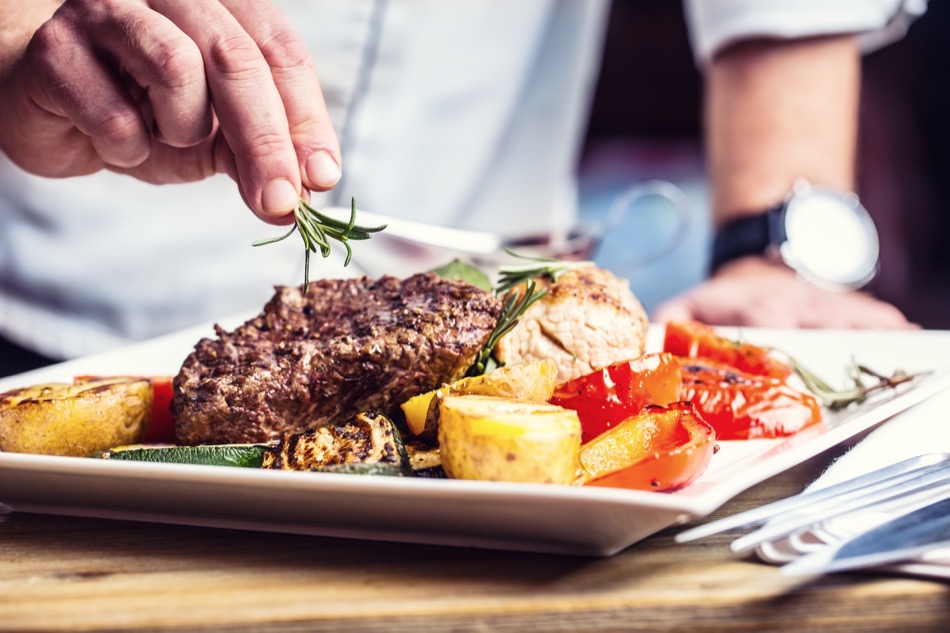 Dining at an elegant restaurant is one of the best ways to commemorate a precious moment in time. From celebrating a graduation to proposing to that special someone, fine dining restaurants provide the perfect setting for these once-in-a-lifetime milestones.
Fortunately for those who are living in Durango or visiting the city, there are many fine dining restaurants to choose from. These are the best fine dining restaurants in Durango, CO:
Seasons of Durango
Address: Seasons of Durango, 764 Main Avenue, Durango, CO
Seasons of Durango has been a favorite fine dining establishment among Durango locals since it opened in 1994. It is an American-style restaurant with a dining room that the owners describe as casual yet elegant. The people who frequent this restaurant appreciate they can enjoy their meals while soaking up the charming views of downtown Durango. The open exhibition kitchen ensures every patron has an authentic dining experience. The best part about this restaurant is that no two meals are ever alike, because the rotating menu is always filled with new items created with fresh, local, seasonal ingredients.
Mahogany Grille
Address: Strater Hotel, 699 Main Ave, Durango, CO
Mahogany Grille is an iconic fine dining restaurant in Durango. Located in the historic Strater Hotel in downtown Durango, this restaurant has become a favorite among locals and travelers who want to get a feel for what Durango is all about. It is open for dinner and features a menu that includes meals created with the freshest ingredients that come from local ranches and farms. The team that operates this restaurant strives to make sure that everyone feels comfortable and relaxed, despite the elegant atmosphere. They want to make sure that their meals are inviting and not intimidating.
El Moro Tavern
Address: El Moro Tavern, 945 Main Ave, Durango, CO
Those who want a taste of what the wild west was like in Durango simply have to enjoy a meal at El Moro Tavern. This saloon-style restaurant is popular among both local residents and tourists who want to enjoy its historic atmosphere. It is open for both lunch and dinner, and its menu consists of flavorful casual fare as well as elegant meals that are meant for a special occasion.
Eolus
Address: Eolus, 919 Main Ave, Durango, CO
Eolus is a fine dining restaurant situated in the center of historic downtown Durango, making it a favorite among those who live in the city and those who are just passing through. It is an intimate restaurant that is known for its private booths and cozy tables. The new American menu changes frequently, offering diners the opportunity to delight in meals that have been handcrafted from the finest local ingredients. The restaurant is open for dinner each evening, and despite the fact that it's an elegant fine dining restaurant, it welcomes families with children who are searching for a flavorful, wholesome meal.
Ore House
Address: Ore House, 147 E College Dr, Durango, CO 81301
Ore House is one of the most famous steakhouses in Durango. It was established in 1972, and has long been one of the places that vacationers simply have to include on their itinerary. Additionally, local residents love to celebrate their special milestone moments at this restaurant. Its menu features delicious steaks and fresh seafood, and those who dine at this restaurant appreciate its extensive wine list.
The fine dining restaurants in Durango provide meals that are so delicious, people don't even look for a special occasion to eat at these locales. They simply enjoy visiting these restaurants for their flavorful meals and authentic atmospheres.