7 Home Improvements Renters Love: Stand Out from the Competition
Posted by Ryan Poppe on Friday, July 1, 2022 at 8:54 AM
By Ryan Poppe / July 1, 2022
Comment
One of the best ways to build a portfolio and start earning an income is with short-term rentals. Destinations with outdoor adventures make real estate some of the most desirable in the country. People enjoy beautiful mountains, fantastic trails, top-notch restaurants, and luxe shopping. Yet, many want more than a hotel to stay in while visiting. Those with real estate may make the most out of their property through a few simple home improvement projects to increase booking frequency. Keep reading to learn about the best home improvements for increasing short-term rental income.
Vacation Renters Love Hot Tubs
After a long day on the trails or skiing, it's nice to come home and relax in a hot tub. Tourists and other vacationers love a hot tub because it is relaxing and inviting. Hot tubs may bring in more guests and help increase rental rates as a result. Larger hot tubs meant for four or more people can be an attractive option for groups staying on the property.
Hot tubs offer a good return on investment, depending on if the property owner chooses the suitable model (sometimes those special features can add extra value to the property). Hot tub prices range from $500 to $5,000 or more, depending on size and features. It's a good idea to have larger and built-in models installed by a professional to ensure they don't damage the property once placed. Wondering how much you can earn from a short-term rental? Regardless of the answer, you can increase the amount with a hot tub.
Vacation Renters Love Smart Appliances
It's essential for anyone renting space to make that house or apartment feel as comfortable and familiar as possible. Good, working appliances are essential since many like preparing meals and washing clothing while visiting. To book home rental rates, consider turning your home into a smart home. This added type of technology helps make the home a bit more luxurious, potentially allowing for the property to earn a higher rental amount or increase rental frequency.
Some smart appliances are more desirable than others. First, consider security and safety features, like automatic lighting and home monitoring. Smart locks can help as well. Choose appliances like washers and dryers that can be managed using a smartphone. Ovens that can preheat with the touch of a button can also be a desirable investment. Also, think about smart lighting, smart thermostats, and virtual voice assistance like Alexa or Google Home to help make the property more attractive. Homeowners can install some of these features independently but upgrade over time to keep costs in line with ROI.
Vacation Renters Love Elevated Curb Appeal
Curb appeal is essential for renters. When they step away from home, they want to feel like they are living in luxury. Curb appeal welcomes them right away, creates good first impressions, and helps market vacation rentals online.
Consider curb appeal options for the property based on need. A brightly colored door with an inviting front porch is an excellent first step. Be sure all landscaping is easy to manage and orderly – no one wants to think about cleaning up during their trip. Choosing low-maintenance options is often best.
The home's exterior should be clean, a beautiful color, and attractive overall. It is also vital to add lighting to improve security to the property. These are often projects that property owners can do themselves, if they like, or hire a professional to do it quickly. The ROI is hard to estimate, but a property that isn't maintained isn't likely to see many rentals.
Vacation Renters Love Updated Furnishings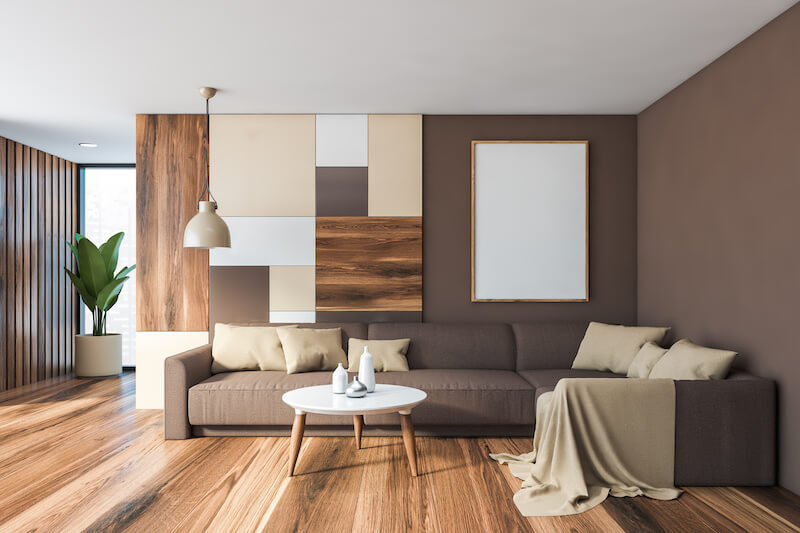 The interior of the rental space should match the expectations of the renter. That may include modern, comfortable seating areas, ample technology access, and comfortable furnishings from the kitchen to the bedroom. Updating the furnishings in a rental can range widely in cost. Some property owners may spend a few thousand dollars if their property is already in decent shape. It may cost upwards of $50,000 or more to furnish a property from scratch in an area with luxurious amenities.
Higher-quality interiors lead to higher rental rates. Don't outpace the competition. Take a closer look at what is expected in properties to ensure any guests receive equal to that experience at last. Because the ROI takes time on this update, it's best to choose pieces that remain trendy long-term rather than updating the property frequently.
Vacation Renters Love Alfresco Lounges
The outdoors matters to many people who are vacationing. Any property can benefit from having an outdoor space that's inviting and welcoming. That may include an inground pool, ample seating areas for lounging and eating, and an outdoor kitchen.
To create an alfresco lounge, be sure to choose comfortable pieces. That may include cushioned chairs and lounges. It may also include sun-blocking umbrellas to help provide some shade. Outdoor areas may be built up over time. For example, start with a deck or patio with comfortable dining and a seating area. Over time, it is possible to add to this with a pool, outdoor kitchen, or other features.
Vacation Renters Love Extra Perks
Make the property unique whenever possible. To do that, consider a few extras that may inspire individuals to rent. That includes surround sound and speakers so they can put the music on. Be sure to offer high-speed internet. Consider other features, too, such as a movie or media room, game consoles, golf and tennis packages, and saunas. Be sure there's a modern coffee maker, updated appliances, and comfortable mattresses on the beds.
Vacation Renters Love Staying in Unique Places
When it comes to vacation rental homes, people love places that have a unique and interesting vibe. When designing a home for vacation rentals, consider giving the home a makeover that will help it stand out from the rest.
There are a number of ways to do this, but one idea is to incorporate a theme that reflects the local area or the history of the property. For example, if the home is located in the mountains, try making it feel like a cozy mountain lodge with natural decorations. Or if it's an old Victorian-style house, go antiquing to find new furniture and lean into the style of that era. Whatever you decide, make sure your décor is eye-catching and inviting so that people will want to stay in your vacation rental.
Vacationers Love Short-Term Rentals
Most importantly, those coming to an area are looking for relaxation and fun. The more of these amenities and features you can offer them, the more they will feel at ease and then tell their friends about the positive experience they've had on the property. To make the most out of your short-term rental, be sure to stay on top of key takeaways from IRS publication 527, online marketing strategies, and the home improvements discussed in this article.