9 Best Amenities for Your Airbnb: Home Improvements to Help You Host Like a Pro
Posted by Ryan Poppe on Tuesday, June 20, 2023 at 8:54 AM
By Ryan Poppe / June 20, 2023
Comment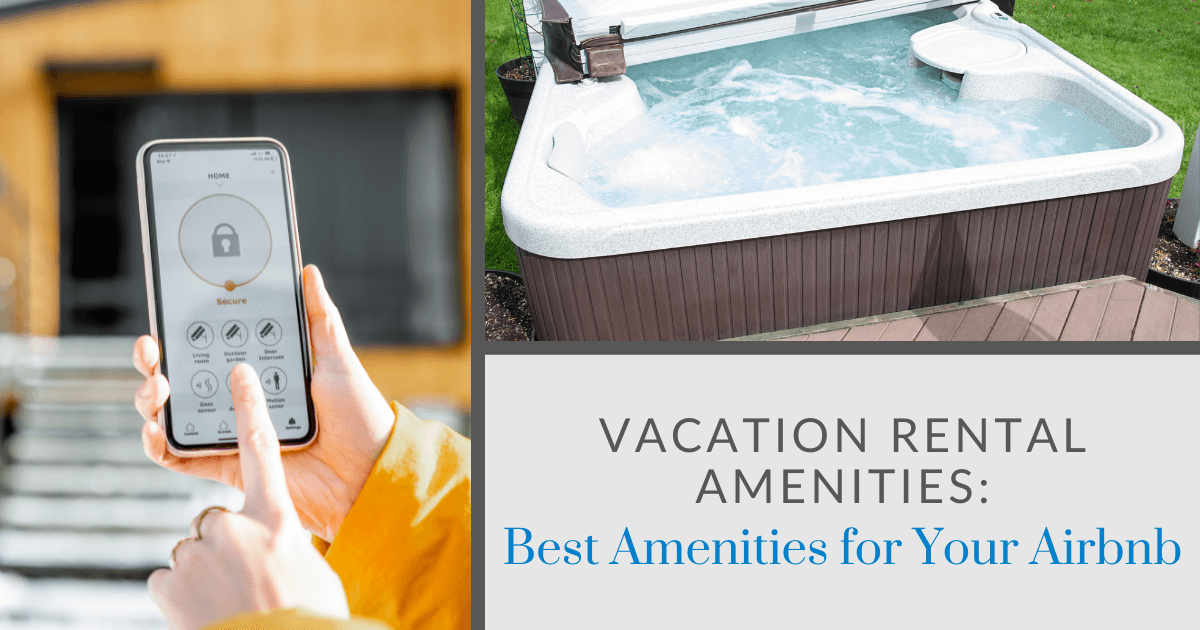 For owners of short term rentals, one of the best ways to set yourself up for success is by standing out in the market. With the rise of vacation rental platforms like VRBO and Airbnb, travelers have more options than ever before, making it important to differentiate your listing. One effective way to push the boundaries of how much money you can make from a vacation rental is to offer attractive amenities that can help entice potential guests, increase bookings, and ultimately boost your bottom line. So, whether you're just getting started with owning short term rental property or you have been in business for a while, you're still just a few tips away from upping your short-term rental game.
Add Smart Appliances
It's essential for anyone renting space to make that house or apartment feel as comfortable and familiar as possible. Good, working appliances are essential since many like preparing meals and washing clothing while visiting. To book home rental rates, consider turning your home into a smart home. This added type of technology helps make the home a bit more luxurious, potentially allowing for the property to earn a higher rental amount or increase rental frequency.
Some smart appliances are more desirable than others. First, consider security and safety features, like automatic lighting and home monitoring. Smart locks can help as well. Choose appliances like washers and dryers that can be managed using a smartphone. Ovens that can preheat with the touch of a button can also be a desirable investment. Also, think about smart lighting, smart thermostats, and virtual voice assistance like Alexa or Google Home to help make the property more attractive. Homeowners can install some of these features independently but upgrade over time to keep costs in line with ROI.
Provide Amenities Relevant to Your Location
When it comes to vacation rentals, offering amenities that are specific to your location can be a game-changer. By providing gear and supplies that guests might not have brought with them, you can help them make the most of their stay and create a memorable experience. Whether you're in a mountain town, beach community, or rural area, there are plenty of amenities you can offer that will appeal to your guests.
If you're in a mountain town, consider providing hiking gear like backpacks, trekking poles, and trail maps. You could also offer outdoor equipment like mountain bikes, kayaks, or even a fire pit for roasting s'mores after a long day on the trails. These amenities encourage your guests to explore the surrounding area and create lasting memories, making it all the more likely that they'll return.
If you're in a beach community, consider providing beach gear like umbrellas, chairs, and coolers. You could also offer water sports equipment like paddleboards, surfboards, or snorkeling gear. These amenities allow guests to enjoy the beach to the fullest and make the most of their time in the sun and surf.
In a rural area, you might consider providing supplies for outdoor activities like fishing or hunting. You could also offer amenities like a telescope for stargazing or a collection of books on local flora and fauna. These types of amenities allow guests to connect with nature and learn more about the unique characteristics of the area.
By including amenities that are specific to your location, you not only enhance your guests' experience but also help them create a vacation that they'll want to repeat year after year. So, take some time to consider what amenities would be most appealing to your guests and invest in providing them.
Hot Tubs
After a long day on the trails or skiing, it's nice to come home and relax in a hot tub. Tourists and other vacationers love a hot tub because it is relaxing and inviting. Hot tubs may bring in more guests and help increase rental rates as a result. Larger hot tubs meant for four or more people can be an attractive option for groups staying on the property.
Hot tubs offer a good return on investment, depending on if the property owner chooses the suitable model (sometimes those special features can add extra value to the property). Hot tub prices range from $500 to $5,000 or more, depending on size and features. It's a good idea to have larger and built-in models installed by a professional to ensure they don't damage the property once placed.
Elevate the Curb Appeal
Curb appeal is essential for renters. When they step away from home, they want to feel like they are living in luxury. Curb appeal welcomes them right away, creates good first impressions, and helps market vacation rentals online.
Consider curb appeal options for the property based on need. A brightly colored door with an inviting front porch is an excellent first step. Be sure all landscaping is easy to manage and orderly – no one wants to think about cleaning up during their trip. Choosing low-maintenance options is often best.
The home's exterior should be clean, a beautiful color, and attractive overall. It is also vital to add lighting to improve security to the property. These are often projects that property owners can do themselves, if they like, or hire a professional to do it quickly. The ROI is hard to estimate, but a property that isn't maintained isn't likely to see many rentals.
Put in Updated Furnishings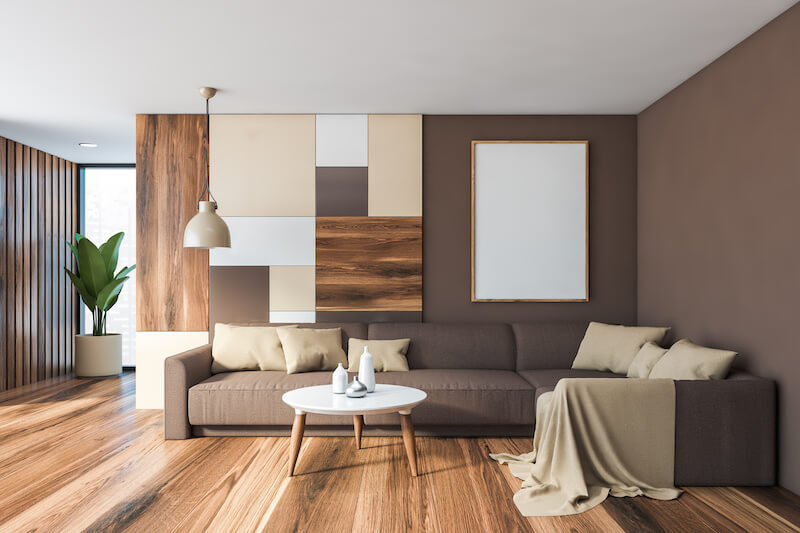 The interior of the rental space should match the expectations of the renter. That may include modern, comfortable seating areas, ample technology access, and comfortable furnishings from the kitchen to the bedroom. Updating the furnishings in a rental can range widely in cost. Some property owners may spend a few thousand dollars if their property is already in decent shape. It may cost upwards of $50,000 or more to furnish a property from scratch in an area with luxurious amenities.
Higher-quality interiors lead to higher rental rates. Don't outpace the competition. Take a closer look at what is expected in properties to ensure any guests receive equal to that experience at last. Because the ROI takes time on this update, it's best to choose pieces that remain trendy long-term rather than updating the property frequently.
Offer 24-Hour Check-In
In today's fast-paced world, travelers value flexibility and convenience when booking vacation rentals. One way to cater to these needs is by offering a seamless 24-hour check-in process. This attractive amenity can set your rental property apart from others on popular vacation rental listing sites and enhance guests' experience while staying at your home.
Vacationers often have unpredictable schedules due to factors such as flight delays or long road trips. By providing a flexible check-in system, you can accommodate potential guests with varying arrival times and make their stay more enjoyable. In fact, many modern vacation rental platforms like Airbnb encourage hosts to offer this feature for added guest satisfaction.
Better Guest Experience Through Keyless Entry Systems
A simple way to implement 24-hour check-in is through keyless entry systems like smart locks or lockboxes with unique access codes for each guest. These technologies not only allow easy access but also increase security since there are no physical keys that could be lost or copied.
Smart Locks: Devices connected via Wi-Fi or Bluetooth enable remote control over who enters the property at any given time, ensuring that only authorized individuals gain access during their stay.
Lockboxes: An affordable alternative to smart locks; they securely store keys inside a box opened by entering a code provided before arrival - also an ideal solution for rural areas without reliable internet connections.
Effective Communication for a Smooth Check-In Process
While offering 24-hour check-in is an excellent amenity, it's important to communicate the process clearly with your guests. Be certain to provide instructions on how to enter the premises and any supplementary details they may require throughout their stay (e.g., Wi-Fi code, parking regulations). Sending a welcome message or creating a guidebook can also help create a positive first impression and be a great go-to for renters seeking information.
Set Up an Alfresco Lounge
The outdoors matters to many people who are vacationing. Any property can benefit from having an outdoor space that's inviting and welcoming. That may include an inground pool, ample seating areas for lounging and eating, and an outdoor kitchen.
To create an alfresco lounge, be sure to choose comfortable pieces. That may include cushioned chairs and lounges. It may also include sun-blocking umbrellas to help provide some shade. Outdoor areas may be built up over time. For example, start with a deck or patio with comfortable dining and a seating area. Over time, it is possible to add to this with a pool, outdoor kitchen, or other features.
Stock the Kitchen with the Basics
When it comes to vacation rentals, providing basic kitchen supplies can make a significant difference in the overall guest experience. Equipping your rental property's kitchen with essential items not only increases convenience for guests but also sets you apart from competitors.
Essential Kitchen Amenities Checklist
Cookware: Provide items like pots, pans, baking sheets, and casserole dishes suitable for various cooking methods
Cutlery: Offer knives (paring knife, chef's knife), cutting boards, scissors, forks, spoons & knives that may come in handy for residents during their stay
Dinnerware: Ensure there are enough plates, bowls, & cups/mugs/glasses available according to the maximum occupancy rate listed on your vacation rental listing sites
Serving Utensils: Include serving utensils like spoons, spatulas, tongs, and ladles
Kitchen Appliances: Equip your kitchen with essential appliances such as a coffee maker, toaster, microwave oven, and a blender
Basic Cooking Ingredients: Stock items like salt, pepper, cooking oil & basic spices that guests can use during their stay
Cleaning Supplies: Provide dish soap/sponges/dishwasher detergent/trash bags/paper towels to maintain cleanliness in the kitchen area.
Taking care of these details demonstrates your commitment to guest satisfaction and helps create a seamless experiences for visitors staying at your property. By offering a fully equipped kitchen with all necessary supplies in place upon arrival, your short-term rental will attract more bookings while ensuring happy customers who are likely to return or recommend your rental to others.
Don't Forget the Extra Perks
Make the property unique whenever possible. To do that, consider a few extras that may inspire individuals to rent. That includes surround sound and speakers so they can put the music on. Be sure to offer high-speed internet. Consider other features, too, such as a movie or media room, game consoles, golf and tennis packages, and saunas. Be sure there's a modern coffee maker, updated appliances, and comfortable mattresses on the beds.
Amenities Make All of the Difference
Offering appealing amenities can make a big difference in the success of your short-term rental business. By taking the time to consider what your guests might want or need during their stay, and then providing those amenities, you can make your rental stand out from the crowd and increase your bookings. Take some time to evaluate your current amenities and see where you can make improvements. Your guests will thank you, and you'll reap the rewards of a successful short-term rental business.
Durango Airbnb & Vrbo Resources
Durango/SW Colorado Vacation Rental Regulations & FAQs - Coming Soon!