Home Lighting 101: How to Choose the Right Lights Room-by-Room
Posted by Ryan Poppe on Wednesday, February 21, 2018 at 9:04 AM
By Ryan Poppe / February 21, 2018
Comment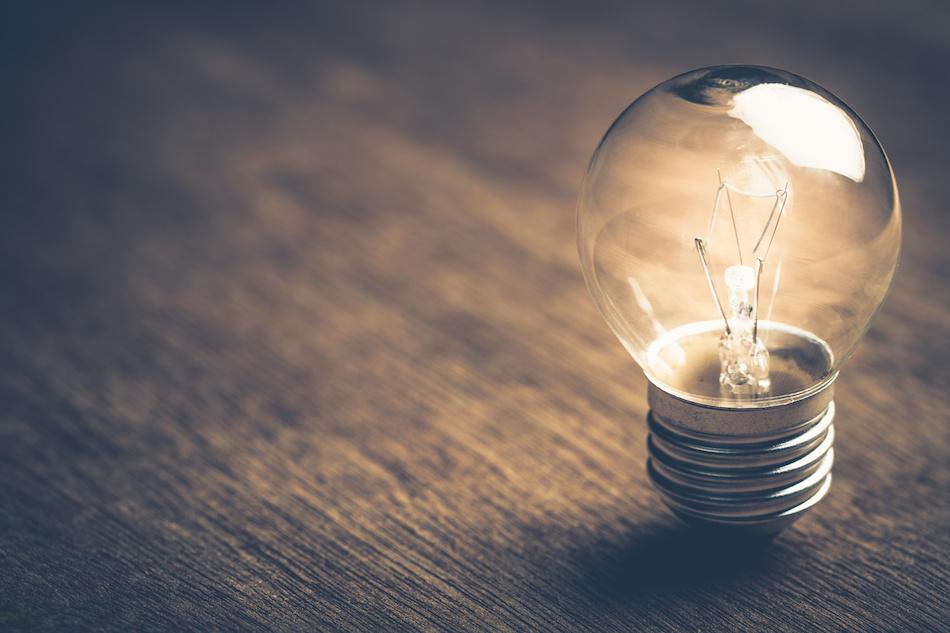 Choosing the right home lighting is essential for numerous reasons. First, it's vital to safety while traversing the home versatile and strategically placed lights can help set the ambiance and comfort within individual rooms. Choosing the most appropriate type of lighting can help reduce energy costs all year long, and this room-by-room lighting guide will break down the best home improvement options for each space within the home.
Lighting for Entries and Hallways
These areas typically don't require much lighting unless you have luxury home architectural features or artwork that you want noticed. Consider dimming drop lamps for high ceilings in foyers and side lanterns or recessed lighting in hallways that can be adjusted when additional luminescence is needed. To highlight wall or ceiling adornments channel lights with parabolic or multifaceted directional reflectors to ovoid overpowering these low-light areas.
Illuminating Kitchens
Owners might wonder how to design kitchen lighting. They may want to start by calculating room lighting needs as well as explore lumen recommendations by the kitchen's size and according to the various uses of the space at different times of the day. For the best kitchen lighting plan, in lieu of traditional tube lighting, go for dimmer-equipped directional drop pendant lamps and recessed lighting that can instantly create a festive ambiance or an intimate one. A trending option is to install LED downlights beneath cabinetry to provide ample lighting for small kitchen tasks or after-hours fridge raids.
Dining Room Lighting
Make the dining room table centerpiece and focal point of lighting amid eating spaces. When deciding what size light fixture for the dining room table, be sure that the lights are somewhat indirect to reduce glare from glassware and to establish a more inviting environment. Consider using a combination of a bright overhead equipped with a dimming switch along with midrange wall lights to enhance the room's visual depth.
Living and Sitting Rooms
Lighting needs may vary amid living rooms and sitting parlors, as some households utilize these spaces for socialization and entertaining while others might use it for watching the television primarily. Take any natural lighting such as windows and skylights into account before determining exactly how much artificial brilliance the room requires. Great options to look into include floor and table lamps combined with some form of downlighting that gives you multiple options suitable for any occasion. Directional track and wall lights are also useful to highlight artwork, photos, statues, mantles, etc.
Bedroom Lighting Basics
The bedroom is intended to be used as a cozy respite, so calm and muted lighting options are ideally combined with a bright overhead option such as recessed or fan/light installations. So, when thinking about what is the best lightbulb for a bedroom, think about soothing nightstand lamps or flexible wall-mounted lights which are excellent for evening reading that will coax sleep rather than impede it. Remember, science shows that lighting impacts mood, so include lighting options that promote your daily lifestyle.
Lighting for Bathrooms
Because it's one of the most utilized rooms in the home for grooming and hygiene, lighting needs tend to be higher in bathrooms. Strong LED downlights are recommended to illuminate features while grooming while eliminating lowlights and highlights. Natural vanity lighting is also available specifically to complement makeup applications with a realistic vantage point. Side scones are excellent to reduce shadowing on the sides of the face. Consider a dimmer switch for downlights to transform the bath into a spa-like soothing space during long baths.
Looking to transform the aesthetic appeal of your Hesperus home by strategically selecting lighting for your home? Contact a local remodeling, renovation and lighting expert for guidance on lighting a room and learn more about how to make the most of your home lighting while reducing energy expenses.