What You Need to Know About Interest Rates
Posted by Ryan Poppe on Wednesday, January 16, 2019 at 7:58 AM
By Ryan Poppe / January 16, 2019
Comment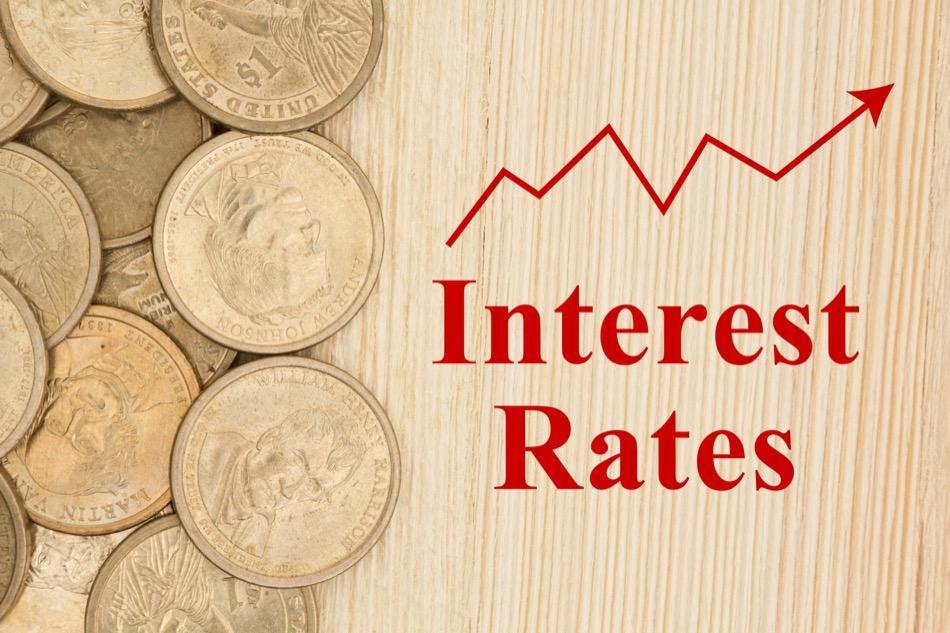 There are many factors that home buyers must take into consideration when they're purchasing a home, including interest rates. For a home buyer who would like to pay the least amount of money possible for their monthly mortgage payment, interest rate is very important. Understanding interest rates and how they can affect the monthly payment can help the home buyer to lock in a rate that will help them save money over time.
For informational purposes only. Always consult with a licensed mortgage professional before proceeding with any real estate transaction.
How Do Interest Rates Affect Monthly Mortgage Payments?
The higher the interest rate, the more money the homeowner will find themselves spending on their monthly mortgage payments. In fact, a high interest rate may have a greater effect on the monthly mortgage payment than an actual increase in the mortgage amount. Home buyers on a budget who want to spend as little money as possible can do so by taking advantage of interest rates when they are low.
How Often Do Interest Rates Change?
Interest rates can change on a daily basis. Sometimes home buyers will be lured into the real estate market because of low interest rates, only to find that the interest rate has increased in the time it took for them to apply for a mortgage.
This variability makes it very difficult for a home buyer to determine in the early stages of purchasing a home how much their monthly mortgage payment will be. Although a good lender can give the home buyer an idea, the only way to find out for sure is to get farther into the mortgage application process and lock in the rate. Once the rate has been locked in, then the home buyer will have a better idea of how much the mortgage payment will be.
When Should You Lock Your Interest Rate?
Mortgage rates change on a regular basis, but lenders usually give borrowers an opportunity to lock their rate sometime during the mortgage application process. The interest rate lock gives homeowners a chance to take advantage of interest rates at a specific moment in time, even if their mortgage has not yet funded.
Many home buyers struggle with the decision to lock their interest rate, since locking at the wrong time could result in a higher monthly mortgage payment. When considering whether or not to lock in the mortgage rate, home buyers must consider:
Current events. During times of uncertainty and bad news, investors turn to bonds, which in turn may lower interest rates.
Economy. If the economy is going badly, interest rates may go down.
Personal finances. A person's financial history and credit history will also have an effect on their interest rate.
Buyers who want to lock in their rate but aren't sure when to do so should work with their lender to decide when is the best time for them.
What Are Points?
Ignacio home buyers who want to save can pay points to their lender in exchange for a reduced interest rate. Typically, one point equals one percent of the mortgage amount. Paying points to the lender can reduce the monthly payment. When deciding whether and how many points to pay, the homeowner should take into account the break-even point.
The break-even point is the point at which the savings from the points becomes greater than the amount paid for the points. The break-even point typically takes years to reach. Points are most worthwhile after the break-even point, so homeowners who plan to spend less time living in their home than the break even point may not find points to be worthwhile.
Choose a Reputable Lender
Working with a reputable lender is critical. Many home buyers struggle to understand interest rates, but working with a reputable lender can help ensure that the home buyer will get the answers to their questions as they come up. Working with a lender who does not provide adequate customer service can lead to confusion, and could even lead the home buyer to make poor decisions relating to interest rates.
Work With a Lender and Real Estate Professional to Find Out More
If you're a home buyer who has questions about interest rates, points, and what you can do to keep your monthly mortgage payment down, contact your lender and real estate professional. Your real estate professional can help you decide how much you can afford, how much your monthly mortgage payment will be, when to lock your interest rate and so on.
For more information about interest rates, contact your mortgage lender today.
For informational purposes only. Always consult with a licensed mortgage professional before proceeding with any real estate transaction.