Staging a Home For a Quick and Successful Sale
Posted by Ryan Poppe on Thursday, October 12, 2023 at 10:45:21 AM
By Ryan Poppe / October 12, 2023
Comment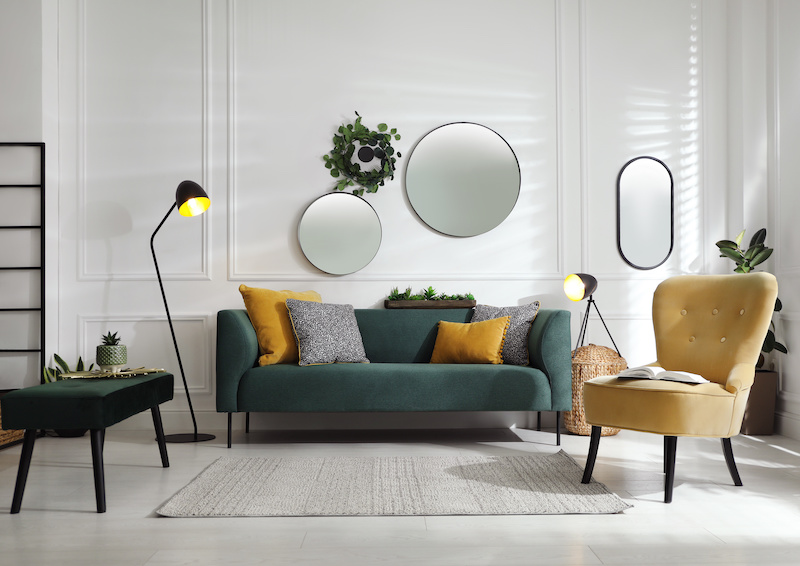 You might think your home is perfect, but potential buyers will view your house with a more critical eye. They want to make sure their furniture can fit comfortably in your space and that the home matches their lifestyle needs.
To appeal to more buyers, homeowners often stage their properties. Staging redecorates and organizes your home to make it more appealing. Almost anyone can stage their home in some way, from cleaning up the baseboards to decluttering.
If you decide to hire a real estate agent to sell your home, they can walk you through a list of ways to stage your specific property. However, this guide can also help. Here are tips for staging a home for sale before it hits the market.
Declutter and Depersonalize
What you consider precious momentos and art, your buyers may view as clutter. Your personal effects take up space and can distract buyers. The last thing you want is a potential buyer focusing on your wall art instead of the size of your rooms.
Decluttering is a key part of both staging a house and moving. Sort through each room to find items you want to donate or throw away. You can also start packing boxes with items you don't need until after you move. This preliminary packing will help you declutter while helping you save time when your movers arrive.
Clean Everything
Room staging doesn't need to be complicated. You can make your home more appealing just by cleaning up. Clean spaces are more welcoming to buyers and make your home seem more valuable. Some people even think clean spaces look bigger, which will be more appealing to buyers.
Cleaning your home is a process you can complete, or you can hire professional cleaners to take on this project. They can complete a deep clean before your listing photos and ahead of an open house.
Make Minor Repairs
Small problems can add up, and buyers might pay more attention to small issues if there are a lot of worn or broken areas in your home. Before you start the home selling process, spend a weekend fixing minor issues that buyers might notice. This could mean replacing a broken window screen or tightening a loose doorknob.
A home inspector will also catch these issues, so it is better to fix them now so they aren't brought up later.
Rent Staging Furniture
If you have to move before selling your house, you might want to add staging furniture to give buyers an idea of your home's layout. Furniture allows people to picture what it would be like living in a space—which isn't always easy in an empty home. Ask your Realtor® about the furniture staging costs and if they can recommend any services that deliver the pieces for you.
Improve Your Landscaping
Some of these home staging tips will only take a few hours (like moving around furniture or cleaning your home); however, some staging elements could take a few days or weeks. Focus on the landscaping of your yard and consider the first impression that visitors have when they drive up to your home.
The American Society of Landscape Architects (ASLA) says good landscaping can, on average, increase resale value by 15–20%. You can decide whether you have the experience and time to update your landscaping or if you want to hire a professional to do this for you. Make sure you mow the lawn and that your shrubs and flowers improve the visitor experience.
Decide How to Present Bonus Rooms
If you have extra room in your house used for miscellaneous reasons, like a guest bedroom or storage, consider how to design these spaces to appeal to buyers. For example, demand for home offices has reached an all-time high with the rise of remote work.
Some buyers even need two home offices—one for each partner. You can stage your bonus rooms to look like home offices to appeal to buyers.
Other staging ideas include baby nurseries for young couples, playrooms, and even home theatres. Consider your target buyers and use staging to make your home look perfect for their needs.
Embrace Natural Light
Natural light is one of the top features that buyers look for. It makes people feel good and can make your space seem cleaner and more open. Before a showing, open your blinds to let the sunshine in and turn on the lights.
If you already have a bright house, embracing natural light should only take a few minutes. However, if you have a dark home, it might take more time to highlight the windows and doors. Consider taking down heavy curtains and replacing darker blinds with lighter ones. These small steps can have a big impact.
Remove Evidence of Pets
You love your pets, but that doesn't mean your buyers do. The cleaning process removes all fur, danger, litter, and general pet odors. To make it easier to sell a home with pets, you should also look for signs of pet damage to repair before you start showing your home.
This is especially important so you do not scare off buyers who have allergies. If your home showcases pet dander, visitors might start sneezing and coughing before they can look at the property. Cleaning up after a homeowner with pets can be a lot of work and might drive away buyers.
As you remove evidence of your pets, consider where they will go during showings and open houses you plan to stage. You need a safe place to bring your animals so they aren't accidentally released during a showing or get scared by strangers.
Avoid Candles, Diffusers, and Room Sprays
There's a common home staging misconception that you should light a candle before your potential buyers arrive. Other homeowners use room sprays, reed diffusers, and essential oils to bring in different smells. However, you could actually trigger unpleasant symptoms for people with fragrance sensitivities. Just as with pet allergies, buyers who can't handle these smells could leave with watery eyes and an inability to appreciate the home.
Instead of trying to add a pleasant odor, strive to have a neutral smell. A clean house with a neutral smell will appeal to everyone and allow buyers to focus on your property.
Turn on All the Lights
The last step in home staging is an easy one. Make sure all of the lights are on in your rooms, bathrooms, and closets. You can even turn on outdoor lights so buyers can see that your patio and backyard are well-lit.
This is a good habit to get into before a showing because the bright lights can make your space look big and welcoming. Your lights create a positive environment while showing buyers how each room can shine.
Talk to Your Agent About Staging
Every property is different, which means you might have more or less staging needs compared to other properties around you. Some homeowners simply need to declutter and clean up their spaces, while others need to rent furniture and remodel certain rooms.
When interviewing real estate agents, ask them what you need to stage your home. This can prepare you to start the home staging process before buyers request showings and open houses.