Signs Your Neighborhood Might Be in a Housing Bubble
Posted by Ryan Poppe on Thursday, January 3, 2019 at 9:23 AM
By Ryan Poppe / January 3, 2019
Comment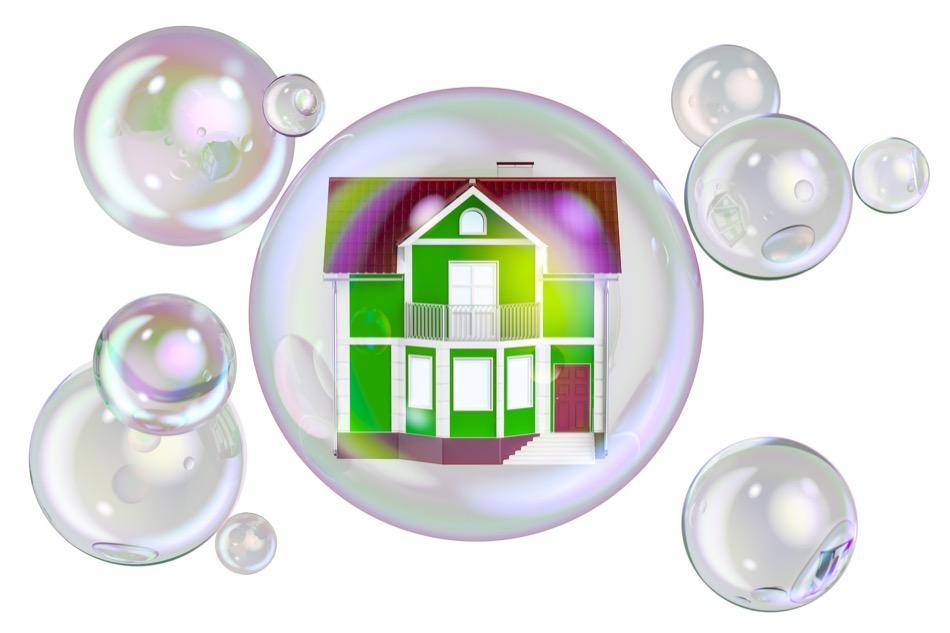 A housing bubble is a condition that occurs when home prices become so inflated that average home buyers are unable to afford homes in the area where they live. Bubbles usually occur at a time when the economy is doing well and more people have expendable income.
Housing bubbles can be exciting and stressful while they're going on, and terrible when they pop. Even though bubbles happen out in the open where anyone can observe them, knowing whether or not the market is experiencing a housing bubble can be challenging. Most people are unable to tell whether or not they're living through a housing bubble until it ends and home prices plummet.
For informational purposes only. Always consult with a licensed real estate professional before proceeding with any real estate transaction.
Low Inventory
A housing bubble is by nature a seller's market, which means there are more buyers than homes on the market. This drives buyers into competition with one another. As more buyers enter the market, sellers are able to charge more for their properties.
Sharp Increase In Pricing
Low inventory and a market flooded with buyers may cause a sharp increase in pricing. This is a stark contrast against the natural gradual incline that many housing markets will experience in non-bubble conditions. Homeowners may see their home increasing in value by tens of thousands of dollars annually during a bubble.
Bidding Wars are Common
With the market flooded with buyers who have a lot of expendable income, it should come as no surprise that bidding wars are common during a housing bubble. In fact, many home buyers will take months or years to even locate and then purchase a home. It becomes common to hear buyers say, "I always get out-bid," or, "for every home I want to buy, there are always five other buyers."
Financing is Easy (too Easy) to Get
One of the biggest problems about housing bubbles is that financing may become easy to obtain. Since home prices in a housing bubble are often very expensive, the only way for many buyers to enter the market is to get large mortgages. And often times, home buyers may stretch their personal finances to obtain these large mortgages.
It may also become common for home buyers to make small down payments and therefore have a larger mortgage loan. This may put them at risk for default later on, and might also lead them to go "underwater" when home prices finally drop.
What To Do If You're In a Bubble
There are many things that buyers in a housing bubble can do to protect themselves.
Gather a Sizable Down Payment
It may take some time, but saving 20% for a down payment helps buyers ensure that they will have some equity in their home. Saving 20% for a down payment also makes sure that the buyer will avoid paying for mortgage insurance. This helps keep mortgage payments low and affordable.
Limit Your Home Loan
Even though it might be possible to get approved for a large home loan, it might be best to buy below your maximum mortgage home price limit. During a housing bubble, buyers may need to set their own limits. The more affordable the home, the easier it will be for them to continue paying their mortgage in the event of an economic downturn.
Work With Your Real Estate Professional
A good real estate professional can help a Hesperus home buyer to negotiate an affordable price for their home. This is especially important during a housing bubble. If you're thinking about purchasing a home, contact a reputable real estate professional in your area.
For informational purposes only. Always consult with a licensed real estate professional before proceeding with any real estate transaction.