How Much Money Can You Make From a Vacation Rental?
Posted by Ryan Poppe on Tuesday, December 21, 2021 at 11:30 AM
By Ryan Poppe / December 21, 2021
Comment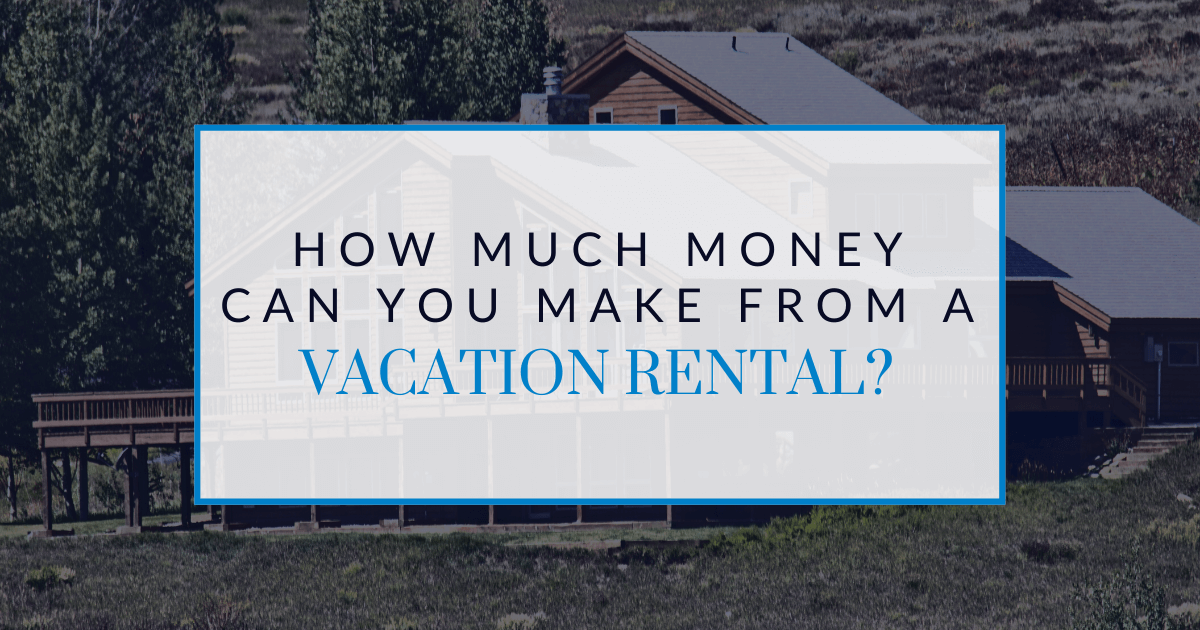 Nestled in the southwest corner of Colorado, the city of Durango is an exciting destination featuring an authentic western-style downtown, mountains, outdoor activities, and fantastic scenery. Durango is also a great starting location for visiting the Canyonlands National Park in eastern Utah. Thanks to the near-endless options for outdoor fun, Durango homes with short-term rentals allowed are a fantastic investment option.
This article explores the benefits of buying short-term rental property in Durango as an investment and source of recurring cash flow. It also discusses the costs involved, including property management fees, maintenance costs, and regulatory and tax implications. Keep reading to find out how much money you can make on a vacation rental in Durango.
What Is the Nightly Cost for Durango Vacation Rentals?
The Denver and Rio Grande Railroad Company founded Durango in 1880. The small town quickly grew as gold and silver discoveries drew prospectors to the region. In the early 1900s, the San Juan National Forest and Mesa Verde National Park formation put Durango on the tourist destination maps.
Most rental properties reside in Historic Downtown Durango, a popular destination for souvenir shopping, dining, and nightlife. The mountains north of Durango provide a more rural vacation experience. Many vacation rental properties sit in beautiful wooded lots, and others offer scenic views of local lakes, rivers, and mountains. The nearby Hesperus Ski Area offers plenty of downhill skiing and snowboarding runs. The town of Durango offers affordable one-bedroom apartments for short stays and weekend adventures. Ranch homes and ski villas with two to four bedrooms are popular in the mountains close to the San Juan National Forest.
The summer and winter seasons are popular times for vacation rentals in Durango, with full-home rental rates running from $80 per night for a 1-bedroom apartment to over $1,000 a night for sprawling ranch properties. Durango's average daily AirBnB rental rates range from $90 per night to upwards of $500 per night. These rates fluctuate based on year, local events, and economic conditions.
How Much Does It Cost to Buy a Property to Rent Out?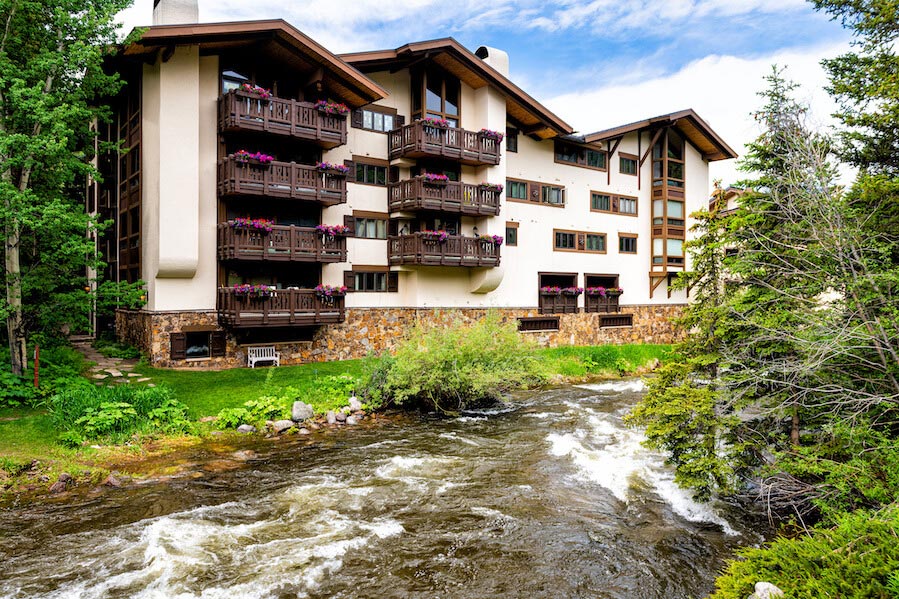 Durango provides a variety of properties suitable for vacation rentals. These properties range in value and costs depending on the ownership type, size, and location. Downtown Durango provides the greatest concentration of short-term vacation rental properties and is famous for weekend excursions.
At the lower end of the market, studio and one-bedroom condominiums are a good option for rental properties. These properties start in the $150,000 range, but most of these smaller units sell in the low 200's. Some condominiums are multi-unit facilities with amenities like indoor pools and workout rooms.
Single-family homes with 2-3 bedrooms are more pricy and more popular as vacation rental properties, demanding higher daily rental rates and higher occupancy rates.
Most homes start in the mid-400s and range to over $1 million.
Investment buyers looking to rent out properties need to be aware of all costs involved with the initial purchase and ongoing maintenance. Condominium units include monthly homeowner association fees, which pay for maintenance, insurance, and taxes for the property's common areas. Other costs include real estate agent fees, local, state, and federal taxes, insurance, and finance fees.
How Much Does a Property Management Company Cost?
Working with a local property management company to oversee ongoing activities is often helpful to rent and maintain a short-term vacation rental. Property managers are often licensed real estate agents, to promote rental properties, and maintenance staff, to clean the property between rentals and maintain the building and grounds.
Property management fees for vacation rentals range between 15% and 40% of the monthly rental income. These fees vary based on several factors, including location, property type, services, and type of property rental company. The property's location is also a factor — in-town properties often require fewer services than remote locations in the mountains.
Property management companies often provide a range of services, including rental services, advertising, online listing management, rent collection, cleaning, and maintenance services. Another factor in the cost of property management services is the size and reputation of the company itself. Smaller local property managers are less expensive, but service quality and financial stability may be questionable. Larger property management firms are often more expensive but provide professional staff, maintenance professionals, and larger advertising budgets. The key is to do proper research and talk to other vacation property owners in Durango to learn about their experiences.
Regulations and Taxes for Short-Term Rentals in Durango
Owners of short-term rental properties in Durango pay various fees and taxes. The town has a strict zoning policy limiting short-term rentals to two specific neighborhoods. A license is required, and the property owner must pay the license fee at the time of purchase. It's important to note the license is non-transferable.
Local taxes include a 3.5% city sales tax and a 2% lodging tax collected by Airbnb at booking. Depending on the online listing service used, other fees and taxes may apply. Rental managers should research IRS Publication 527 to get the most back on their vacation rental taxes.
How Much Can You Make From a Durango Vacation Rental?
Owning and renting a short-term rental in Durango can provide extra income without spending a lot of time cleaning and maintaining the property. Durango is a year-round vacation destination with many outdoor sports and adventure opportunities, a vibrant downtown, and scenic drives a short distance away.
Short-term property rentals in Durango cost an average of $269 per night, and after fees and taxes, can generate anywhere between $3,000 to $8,000 per month depending on bookings. This number is just an estimate and will vary from property to property, especially once home improvements that boost bookings in Durango are factored in. However, one aspect is always constant: Durango is a hot spot for vacation rental investments.