6 Steps to Becoming a Vrbo Host: Getting Ready to Welcome Guests
Posted by Ryan Poppe on Tuesday, July 4, 2023 at 11:10:51 AM
By Ryan Poppe / July 4, 2023
Comment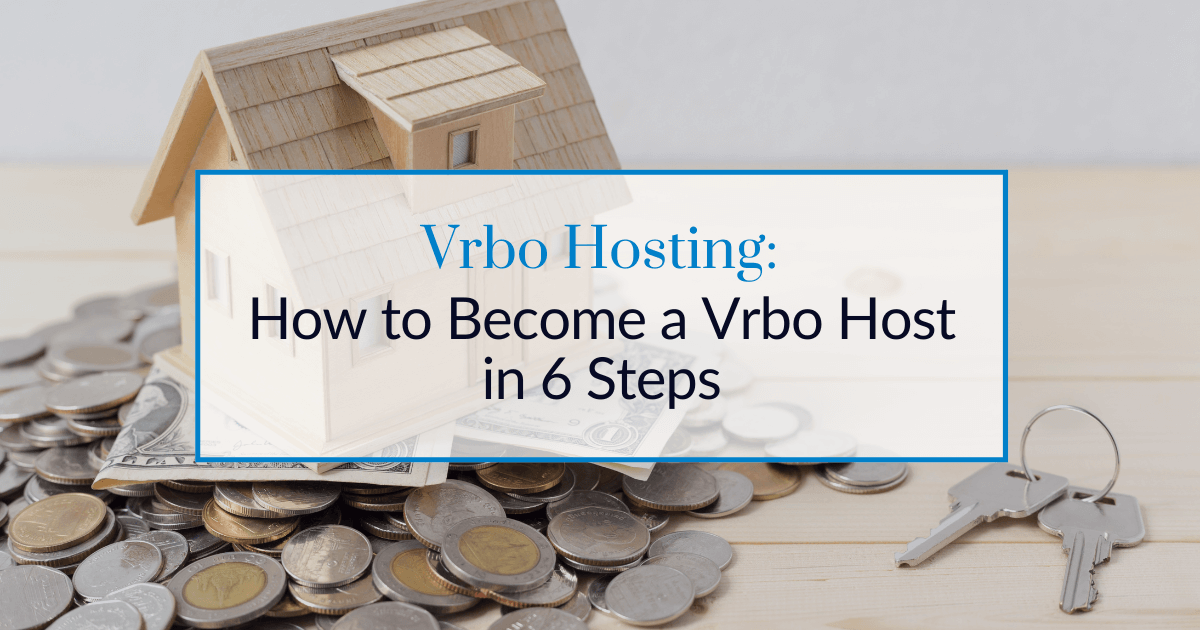 In the bustling world of real estate, becoming a successful Vrbo host offers a lucrative opportunity for individuals seeking to tap into the thriving vacation rental market. From quaint cottages to lavish villas, hosting short-term rental homes on Vrbo enables property owners to turn their assets into profitable income streams. This article delves into the essential steps aspiring hosts must take to establish themselves in the Vrbo ecosystem. From the beginning steps to securing the first booking, it explores the key strategies and best practices that can unlock the potential for a rewarding business venture or extra income from your vacation home.
Set Yourself Up for Hosting Success
To become a successful Vrbo host, you need to explore the regulations set by Vrbo management and familiarize yourself with them. This will ensure that you meet all the requirements and guidelines for hosting on the platform. Additionally, it is crucial to thoroughly research the local market to understand your area's demand, competition, and pricing trends. By doing so, you can optimize your listing, attract potential guests effectively, and start earning extra cash.
Explore Vrbo Host Requirements
Regarding Vrbo management regulations, it's essential to understand the rules surrounding the types of residences and areas that are eligible for hosting. In order to host on Vrbo, you must adhere to specific guidelines to ensure the safety and satisfaction of guests. For instance, certain residence types may be restricted from being listed on Vrbo due to local laws or homeowner association rules. These restrictions might include apartments or condominiums in buildings with strict rental policies or single-family homes in neighborhoods with zoning restrictions. Regulations and customer service are two of the biggest differentiators for would-be hosts who are comparing Vrbo and Airbnb and deciding where to list.
Additionally, there may be limitations on hosting areas within a property. Some cities have ordinances that only allow homeowners to rent out a portion of their property, such as a separate guesthouse or a spare bedroom within their primary residence. It's crucial to familiarize yourself with these regulations before listing your property on Vrbo to avoid any potential legal issues down the line. Vrbo offers host support to aid you in your venture.
Research the Local Market
Researching Vrbo listings in the local market is essential for aspiring short-term vacation rental owners to understand the competition and set a fair price for their rental. By studying the local market, you can gain valuable insights into the going rates for similar rentals in your area. This will help you determine what a competitive price range would be for your property. Additionally, researching the local market allows you to identify unique features or amenities that may give your rental a competitive edge. Perhaps most importantly, this research will enable you to project how much money you can make from a vacation rental.
Familiarity with other properties in your area is crucial when setting a fair price for your vacation rental. By researching other listings in your area, you can see what amenities they offer, how their properties are presented, and what prices they charge. This information can help you position your rental in the market. For example, if you discover that similar properties offer additional services like airport transfers or complimentary breakfast, you may consider adding these perks to make your listing more attractive.
Furthermore, researching the local market enables you to assess demand and occupancy rates in different seasons or during special events. This knowledge can help you optimize pricing strategies by adjusting rates based on peak times and low seasons. It also allows you to anticipate potential challenges or opportunities throughout the year.
Determine Your Rules & Cancellation Policy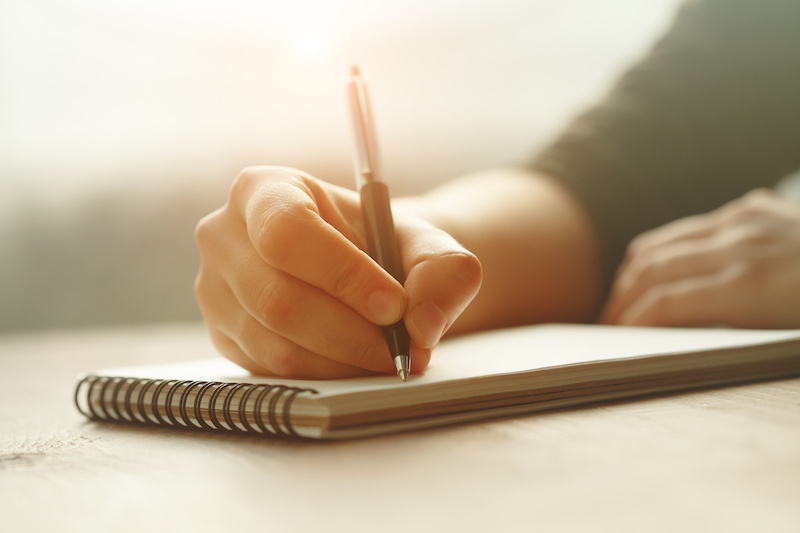 Consider setting rules and policies that align with your preferences, such as age restrictions for guests or pet policies, to ensure a pleasant experience for you and your Vrbo guests. Setting these guidelines upfront can help you attract the right kind of guests who will respect your property and adhere to your expectations. For example, if you prefer to host families or older individuals, consider implementing an age restriction policy stating that only guests above a certain age are allowed to book your property. This way, you can create an environment that suits your target audience and avoids potential issues.
Another essential rule to consider is implementing a pet policy. Some hosts may choose not to allow pets in their rental properties due to concerns about potential damage or allergies. However, others may be open to hosting responsible pet owners who follow specific guidelines.
In addition to age restrictions and pet policies, you may want to establish various other rules and guidelines as a Vrbo host. These include occupancy limits, noise regulations, smoking policies, check-in/check-out procedures, cancellation policies, and any cleaning fee guests are responsible for. By clearly communicating these rules upfront in your listing description or rental agreement, you can set clear boundaries and avoid misunderstandings with your guests.
Prepare Your Home & Create a Listing
Once you've determined your rules and policies, it's time to transform your home into a welcoming retreat that will captivate potential guests on Vrbo. One of the most important things to know before investing in different types of real estate is the end-use or plans for the property, and if you plan on hosting short-term rentals, envision the guest experience before purchasing and again when preparing the home. The first step is to declutter and clean every room in your home. Remove personal items and excess furniture to create a spacious atmosphere that allows guests to envision themselves living there. Pay attention to details like fresh linens, fluffy towels, and a well-stocked kitchen with necessary appliances and utensils.
Next, take high-quality photos and videos of each room to showcase your home's best features. Make sure to capture the interior and exterior from different angles, focusing on unique selling points such as a beautiful garden or a cozy fireplace. Good lighting is essential for creating inviting photos, so consider taking them during the day when natural light floods in. Highlight any amenities you offer, such as a pool or hot tub.
After preparing your home, it's time to create an enticing listing on Vrbo. Start by writing an attention-grabbing title that accurately represents what makes your property unique. Include details like the number of bedrooms and bathrooms, square footage, location, and extra perks like free parking or Wi-Fi access. Be sure to provide transparent pricing information based on factors such as seasonality or length of stay.
In addition to pricing details, include crucial payment information in your listing as well. Specify how guests can pay (e.g., credit card or bank transfer) and outline any fees for the booking process upfront. Consider offering flexible cancellation policies or discounts for longer stays to attract more bookings.
Start Making Money on Vrbo
Now it's time to share the comfort and convenience of your own Vrbo rental by booking your first guests. To book your first stay, promote your listing on various platforms. Utilize social media channels, create eye-catching posts with high-quality photos of your property, and engage with potential guests who show interest in staying at your rental. Use Vrbo's built-in tools, such as special deals or discounts, to attract bookings.
Respond promptly to potential guests once you start receiving inquiries or booking requests. Answer their questions promptly and provide detailed information about the rental, including check-in/check-out procedures and any additional services or amenities they can expect during their stay. This will help build trust with the guest, ensure a positive experience from the beginning, and contribute to positive Vrbo reviews.
As you confirm the booking for your first stay, communicate clearly about payment methods, cancellation policies, and any house rules they must abide by during their stay. Provide them with all necessary instructions regarding accessing the property and any specific details they should know beforehand.
Your Short-Term Rental Business Awaits
Vrbo hosting is an exciting venture in the ever-evolving real estate industry. By carefully navigating the process of becoming a host, individuals can transform their properties into sought-after vacation destinations and generate a consistent flow of income. From researching regulations to creating an alluring listing, the journey to success as a Vrbo host requires dedication, attention to detail, and a commitment to maintaining high standards. With the right approach, aspiring hosts can establish themselves as reputable players in the market and reap the rewards of a flourishing vacation rental business.
Durango Airbnb & Vrbo Resources
Durango/SW Colorado Vacation Rental Regulations & FAQs - Coming Soon!