How to Choose the Best Listing Agent: 4 Tips For Finding the Right Agent to Sell Your Home
Posted by Ryan Poppe on Monday, October 17, 2022 at 11:00 AM
By Ryan Poppe / October 17, 2022
Comment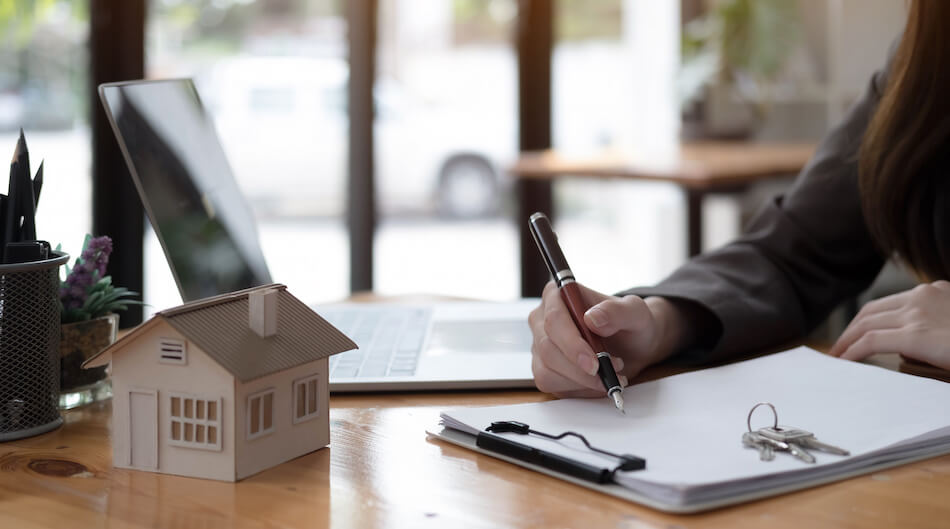 Selling a home can be overwhelming and stressful with all the complexities of the process. Connecting with an experienced and knowledgeable listing estate agent will alleviate these difficulties while helping sellers move their homes more quickly.
In fact, in 2020, a reported 90% of sellers worked with a real estate agent when selling their home, and most homeowners sold their property at its listing price. Alternatively, just 7% of homeowners took the for sale by owner (FSBO) route, with most of these homeowners selling for more than $50,000 below their asking price.
While it's clear that working with a selling agent benefits people in many ways, it's important to connect with the right agent—here are tips to help sellers find an agent who is the right fit.
For informational purposes only. Always consult with a licensed real estate professional before proceeding with any real estate transaction.
Identifying Potential Listing Agents
Many swear by finding agents through referrals from people they know, including family, friends, neighbors, and colleagues. Other potential avenues include looking online to vet potential agents. Things to look for include their online presence (website, social media, etc.), years of experience, familiarity with the area, the number of houses sold, and any reviews other sellers left.
Deciding on the Type of Selling Agent
Generally, sellers have three choices of agents to work with: independent agents, independent agents with support, and working with a team.
Independent agent. Pros include only having to deal with one person through the entire selling process, where the agent is thoroughly familiar with the listing and the seller's situation. Cons include the seller being limited to their agent's experience, and they may not be familiar with everything, along with the possibility that, since they are working solo, they aren't available all the time.
Independent agent with support. Pros include the fact that most of the time, sellers work directly with the agent who lists photos, does marketing, and works with the seller to identify the right price, etc. These agents also have back-end support, allowing them to better focus on marketing a home. The biggest drawback is sellers may be limited to this type of agent's marketing capability and budget.
Working with a team. Pros include getting the most expertise for the sales process and a primary point of contact, along with a team in the background providing support with marketing and other important aspects of selling. The primary disadvantage is sellers usually work with multiple people during the various stages of the process, but they get specialized expertise at each step.
The type of selling agent you select will directly impact a seller's experience, so it's a good idea for individuals to evaluate their options to help them decide the best route to take.
Meet With Agents
To help find the right fit, it's a good idea to meet with at least a handful of agents, especially for those sellers who don't have referrals. Conventional advice suggests meeting with at least three agents. However, sometimes a seller knows they've found the right agent during the first interview. Others may feel better speaking to several agents as they figure out precisely what they're looking for in the person who will help them sell their home.
After introductions, ask questions, talk about selling strategies, and discuss communication preferences, such as how communication is conducted and how often. Communication is vital because if an agent and seller aren't on the same page with communication, it will be harder to align with expectations.
Agent's Commission
Sellers often make the mistake of choosing the agent offering the lowest commission rate. This should not be as heavily weighed as attributes such as experience, area familiarity, marketing strengths, and the ability to give a home a good amount of exposure. A good listing agent will help you avoid pricing your home too high or low, and that's just the start. The bottom line is to find out why the agent is offering a lower commission rate than competing agents in the local market.
Find Your Perfect Listing Agent
If you're asking yourself, "Is now the right time to sell a house?" make sure you connect with the right listing agent before you proceed. Sellers have many choices when putting their homes on the market. By declining the FSBO route and connecting with an agent, sellers significantly increase their chances of selling their homes more quickly while getting the best price.
For informational purposes only. Always consult with a licensed real estate professional before proceeding with any real estate transaction.