How to Dress up Hollow Core Doors in 3 Steps
Posted by Ryan Poppe on Friday, September 30, 2016 at 10:19 AM
By Ryan Poppe / September 30, 2016
Comment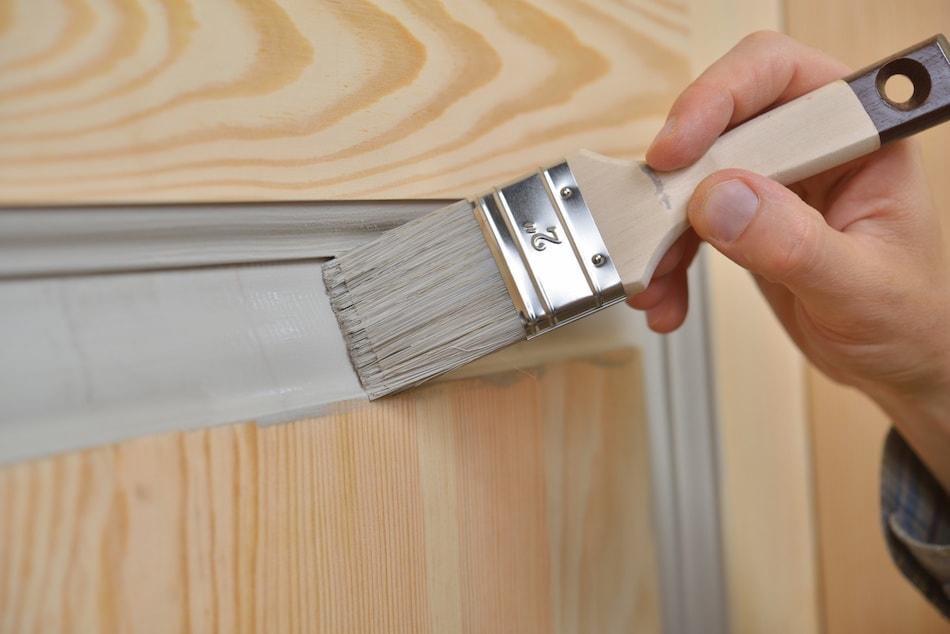 If you're living in a home built after World War II, odds are good that you have a hollow core door or two inside. These doors are popular because they are lightweight and inexpensive, but they also are often dull and generic.
The typical hollow core door is made of medium-brown lauan with a bright, brass doorknob. It's a style that's definitely dated.
If you're interested in adding custom doors to your home for a more cohesive design but are put off by the price tag attached to replacing all of your interior doors at once, don't despair. Try these three DIY upgrades to turn your existing hollow core doors into a part of a fresh, new look for your home.
Step 1: Add Trim
If you like the look of paneled doors, you can fake it by adding a bit of trim molding to your old hollow core door. Measure the length you need to create one or more rectangles to imitate panels, then cut your trim with a miter saw and tack in place with finish nails.
You might also consider adding beadboard paneling to create additional texture and a faux inset look.
Step 2: Paint It
Whether you add trim or not, a fresh coat of paint will work wonders on your plain door. A trimmed door will look great in traditional white semi-gloss or a more muted palette — think country classics and chalk paint for inspiration. If you want to paint a flat door, you can get a really modern look with high gloss paint in black, red or any other eye-popping shade you love.
Step 3: Change the Hardware
For a finishing touch, choose a doorknob that fits your new door design. There are many more options than just a round knob, after all.
Modern paddle handles come in a wide range of finishes like brushed nickel and antique bronze, while there are loads of decorative antique knobs to found at garage sales if you'd rather go for a historic glass or ceramic look. All you need is a screwdriver to remove your old doorknob and change your look.
If you ever have some spare time to get your hands dirty, upgrading your hollow core doors is a great weekend project that will transform your whole house.