How to Evaluate a Reverse Mortgage
Posted by Ryan Poppe on Tuesday, June 4, 2019 at 10:13 AM
By Ryan Poppe / June 4, 2019
Comment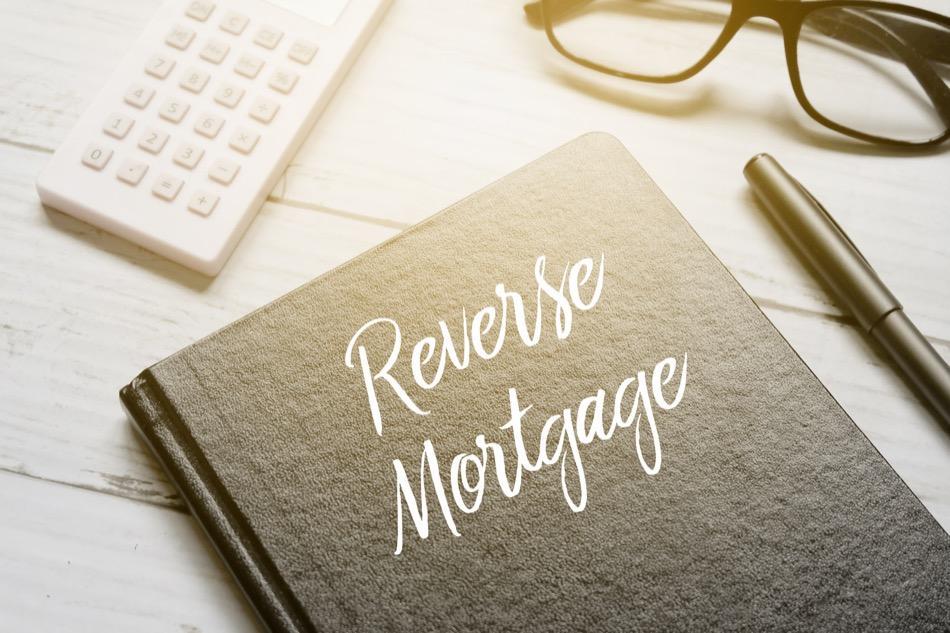 A reverse mortgage is a type of loan that homeowners can use to pay off unexpected expenses or help fund their retirement. However, it's terms aren't the same as a standard loan from a bank. Instead of paying for a home, a lender will 'take' equity away from the homeowner in exchange for a standard mortgage payment. See how it works and whether it's worth it for a homeowner to take the risk.
For informational purposes only. Always consult with a licensed mortgage professional before proceeding with any real estate transaction.
Meeting the Criteria
Not every homeowner is eligible for a reverse mortgage. Here are the requirements every applicant must meet:
Homeowners must be aged 62 or older.
Homeowners must not have any outstanding federal debt.
Homeowners must have sufficient equity (there is no concrete formula, but professionals recommend a minimum of 50%).
Homeowners may not take out a reverse mortgage on a vacation or second home.
Homeowners need to prove they have enough income to pay for all ordinary household expenses.
Homeowners must complete consumer counseling training before being approved.
How Lenders Operate
While a 15 or 30 year mortgage requires the homeowner to make payments to the lender, a reverse mortgage requires the lender to make payments to the owner. In exchange, the homeowner gives up the equity they've accrued on their home and increases the amount still owed on the loan. Lenders have a good deal of leeway when defining the exact terms of a reverse mortgage, and some homeowners may end up owing more than they initially believe at the time of sign up. To protect themselves, homeowners need to ask questions and clarify rates first.
What Owners Can Do
Homeowners can choose to spend their loan however they choose. They can use it to upgrade their property, send their grandchildren to college, or sail around the world. Loans aren't required to be paid back until the owner passes away or the home is sold to a new buyer.
The interest rates for reverse mortgages have been rather high in the past, but the rates have fallen substantially in recent years. The terms of each lender can vary widely though based on where the homeowner lives and how individual markets are performing.
How Owners Lose
Homeowners who give up ownership in their home have less to pass down to future generations. If interest is high enough, a homeowner can conceivably lose any equity in their home. This outcome will effectively cancel out any payments the homeowner has made in the past. However, if homeowners don't have any children, a reverse mortgage can be a great way to enjoy themselves during retirement without having to take out extra loans. And if homeowners choose to sell the home at some point, they can keep any leftover money if they owe less on the loan than the sale price of the property.
The Fine Print
The fine print on a reverse mortgage can become fairly complicated if homeowners aren't careful. They'll need to first calculate the fees and interest on the loan before they opt for a reverse mortgage. These costs are rolled into the equity to streamline the payments for both the lender and the homeowner. However, the combined costs can make it difficult for a homeowner to determine how much the loan is really costing them.
One of the reasons why lenders charged high interest rates is due to a standard term of the loan: in case the market falls and the home sells for less than the balance, any excess funds won't have to be paid by the descendants of the homeowners. To protect themselves, lenders charge higher interest to make up for potential profit loss at the time of sale.
One way to work around these higher rates is to choose a High Equity Conversion Mortgage offered by the FHA. Like normal loans offered through the Federal Housing Administration, the money is guaranteed by the government. Homeowners may be able to get more reasonable rates this way.
Extra Considerations
Dolores CO homeowners are still required to pay property taxes, necessary maintenance, and homeowner's insurance. Owners who can't keep up with these home expenses may need to repay their reverse mortgage prior to selling the home. If they pass down the property to their children with an outstanding balance, their children will be required to pay for the expenses.
Reverse mortgages aren't always the right choice for homeowners, but they can provide a strong source of income for those who don't mind giving up equity in their home. Homeowners should consider the future for both themselves and their children before making the decision.
For informational purposes only. Always consult with a licensed mortgage professional before proceeding with any real estate transaction.