How to Find the Right Lender for Your Mortgage
Posted by Ryan Poppe on Thursday, February 2, 2017 at 2:31 PM
By Ryan Poppe / February 2, 2017
Comment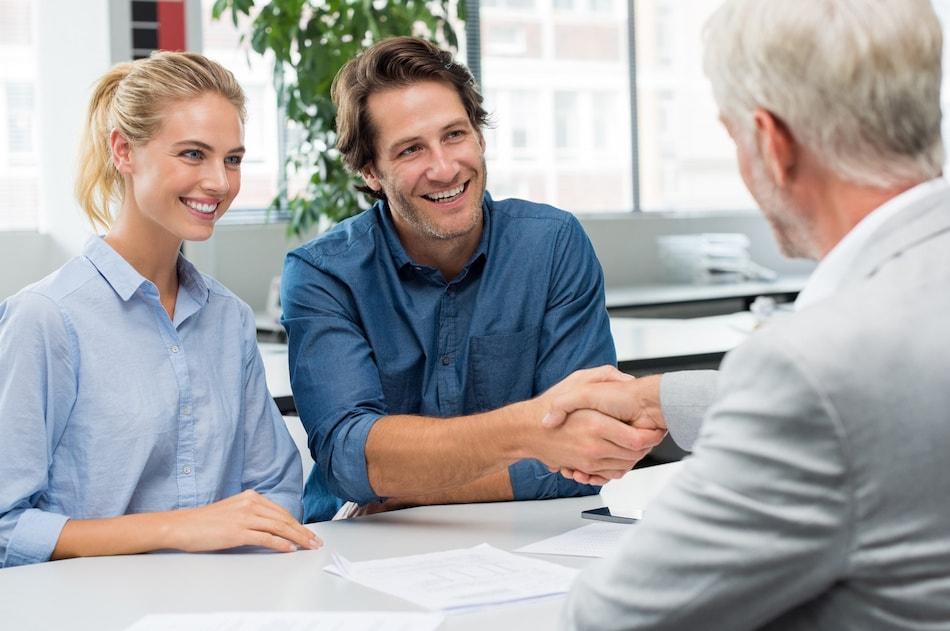 When potential buyers think of getting a loan or mortgage to buy a home, many might just head down to their local bank and fill out an application.
However, a new home buyer does not have to commit to the first lender they may find. Here are some tips for research and questions you can ask to determine if a lender will be the right fit for you.
Researching the Mortgage Landscape
When it comes to choosing between lenders, knowledge is power. Do some research to know and understand what types of mortgage loans are available and how they differ, current trends in mortgage interest rates, and common requirements for mortgage lending in your area. This may be the easiest step in the process, as all you have to do is some basic research into mortgage lending.
In addition, do a search online to look at average interest rates over the past three months. Also, select a few neighborhoods where you would like to possibly buy a home and watch their real estate market. Look at sales rates and prices from season to season. Buying off-season may get you a better price, but you will typically have less inventory to choose from. Rates and prices can change rapidly over time, especially in areas with lots of buyers or regions with stagnant sales.
Before You Apply
The mortgage application process takes time, and a large portion of your wait involves paperwork. Verifying your income, assets, credit and debts requires days or even weeks, depending how complicated your information is and how easy it is to find. To dramatically simplify the process, make sure that you have all your records in order and ready to present to a lender along with an application.
Prepare your paperwork such as:
proof of current employment
proof of recent income from paystubs or W-2s
evidence of assets from bank statements and investment records
a list of debts, with current billing statements as needed
existence of additional obligations, like alimony or child support payments
This is also an opportunity to make sure that your credit report is clean and completely accurate. Lenders understand that sometimes your credit report has errors. However, since you can request correction to those errors from the credit reporting agencies, many lenders expect you to have this problem solved before you come to them.
Researching Lenders
If you have an account with a bank whose services you particularly enjoy, this may be a good place to start your search. However, it is important to remember that mortgage loans are common in almost all financial institutions, so lots of financial banks and mortgage brokers offer them.Your bank may have a great mortgage rate, but perhaps there is another lender that presents other enticing terms.
Competition is your best way to weed out businesses that are less likely to meet your needs. Ask friends and family members where they got their mortgages, and what they thought of the process. Look for banks and credit unions in your area, and compare their average interest rates and terms online. The good news is that you should be able to do most of this from your computer, without even having to make a single phone call.
Banks vs Nonbank Lenders
You are familiar with banks lending money to home buyers, but you should also know that they are no longer dominant in the mortgage lending market. Instead, nonbank lenders now have the majority of mortgage lending. Nonbank lenders still fall under the same kinds of regulations that banks do, meaning that they must supply all the federally-required documentation of terms, such as a Loan Estimate.
Although obtaining a loan to buy a home from an institution that is not a bank may seem odd or unusual, most nonbank lenders now provide more new mortgages to consumers than banks do. That said, there are still times when applying for a mortgage through a bank and credit union can be advantageous. Nonbank lenders may be ideal if you have an unusual credit or income situation (e.g. self-employment) that would make you a higher risk to a lender.
Questions to Ask
When researching prospective mortgage lenders, be sure to gather information about each institution in order to evaluate each one against the other. Lenders should be readily forthcoming with information about their loan products.
Research or ask the following questions:
What kinds of loans do you specialize in?
Do you offer mortgage pre-approval?
Who will service my loan?
What are your requirements for a mortgage?
Do you lend to people in special circumstances? (e.g. lower credit, inconsistent income)
Even if you can easily find this information on the company's website, it often makes sense to talk to someone in-person or over the phone. If the lender's loan officer is easy to reach and highly responsive, you can reasonably assume they will do the same once you get a loan. By comparison, if you cannot reach someone on the phone to answer questions, that may tell you what to expect if you need information about your mortgage account.
Knowing Who to Trust
The recent housing crisis brought up a number of concerns by consumers, mostly related to unscrupulous actions on the part of certain lenders. There are two types of behaviors to avoid from a potential lender: predatory lending and mortgage scams.
These two are not the same thing, although they may seem similar. Predatory lending describes the lending of money to consumers who may not, by definition, have the means to pay it back. Mortgage scams offer buyers access to a mortgage in exchange for money or sensitive bank information, but the victims never receive the loan.
Both scenarios prey on consumers' desire to buy their own homes, coupled with a lack of understanding of proper lending standards and procedures. To avoid both predatory lending and mortgage scams, research the documents and details that lenders are required to provide to all applicants. Know what they look like. Do not pay for any service offering "instant" mortgage preapproval or approval - these processes usually cannot be verified instantaneously. Ask for details on every charge a lender specifies, and question anything that seems incorrect. Above all, if something does not seem right, do not move forward with that lender.
Applying for a mortgage is a significant commitment for the next several years, and your experience could be a little different with each lender. In order to discern the lender that is right for you, be aware of the mortgage landscape, get ready to apply, research different kinds of lenders, ask questions and confirm that they have your best interests in mind. With several options in mind, you can decide which lender and loan will serve you best in your home buying plans.