Important Tools to Have on Hand in a Home
Posted by Ryan Poppe on Wednesday, July 4, 2018 at 9:40 AM
By Ryan Poppe / July 4, 2018
Comment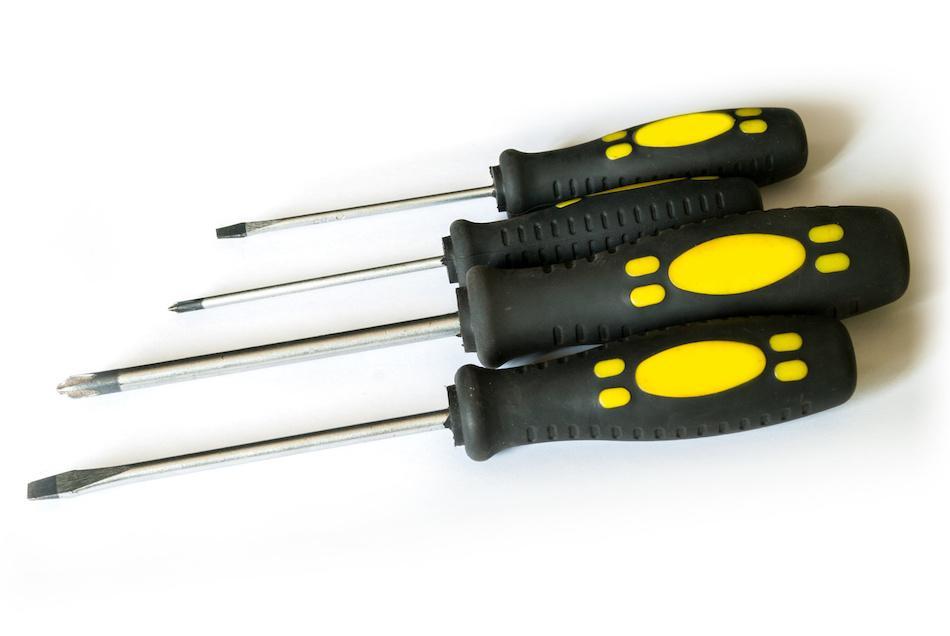 A home tool kit is like having a home insurance policy. Small problems won't become major ones if you have the basic tools and know-how to fix dripping faucets, loose doorknobs or new lighting fixtures. It's important to have small tools on hand in homes or condos to take on those small repair projects.
At the very least, basic home repair and project tools will allow a homeowner to troubleshoot problems and better explain your needs to a professional service company.
Organize for Action
Rather than storing tools in a kitchen catchall drawer or on a shelf in the garage, it's more practical to gather them together in a portable carrier or soft-sided canvas bag. Keep tools organized, close-at-hand and ready for action.

Here are the tools that every homeowner should have and know how to use:
Claw-foot Hammer: A medium size and weight—look for one that feels comfortable in the hand and is nicely balanced.
Screwdrivers: For multipurpose convenience, a small battery-operated driver with a basic set of bits is a great value, but with limited space, opt for a medium screwdriver with interchangeable heads.
Pliers: With both standard groove-joint and needle-nose pliers, the home handyman can tackle most tasks. Locking pliers add flexibility.
Adjustable Wrenches: A set of three different sizes is a good bet. They're handy for tightening anything from a furniture bolt to a bicycle seat. A set of Allen wrenches is also handy for home use.
Saws: A basic wood saw and coping saw are handy for home projects. Optional hacksaws and Japanese saws are for more specialized tasks.
Necessary Accessories
Putty knife or small scraper
Sheetrock Knife
Small Crowbar
Wire Cutters
Metal Straight-edge or Carpenter Square
25-foot Retractable Metal Tape Measure
Small Level
Heavy-duty Scissors
An assortment of screws and nails, sandpaper, electrical tape, plastic ties and fasteners, colored string, marking pencil or chalk, a set of safety goggles and disposable masks.
Not a tool, but fun to know: There is a smartphone app available that acts as a stud finder. It could be a great help when hanging wall art.
Although not a tool in a strict sense, a basic home repair manual or handyman guide is invaluable. Most simple home repairs can be accomplished with a minimum of effort. Quality, reliable tools make household tasks easier, especially for Dolores new home buyers or sellers.
Whether a home tool kit is only used for hanging pictures and quick fixes when necessary or it becomes a much-used regular for weekend projects, it's important to always have one on hand. And as time goes on, add specialized tools to meet specific needs.