4 Reasons Cascade Village Is a Good Place to Invest in a Durango Vacation Rental
Posted by Ryan Poppe on Monday, July 24, 2023 at 2:34 PM
By Ryan Poppe / July 24, 2023
Comment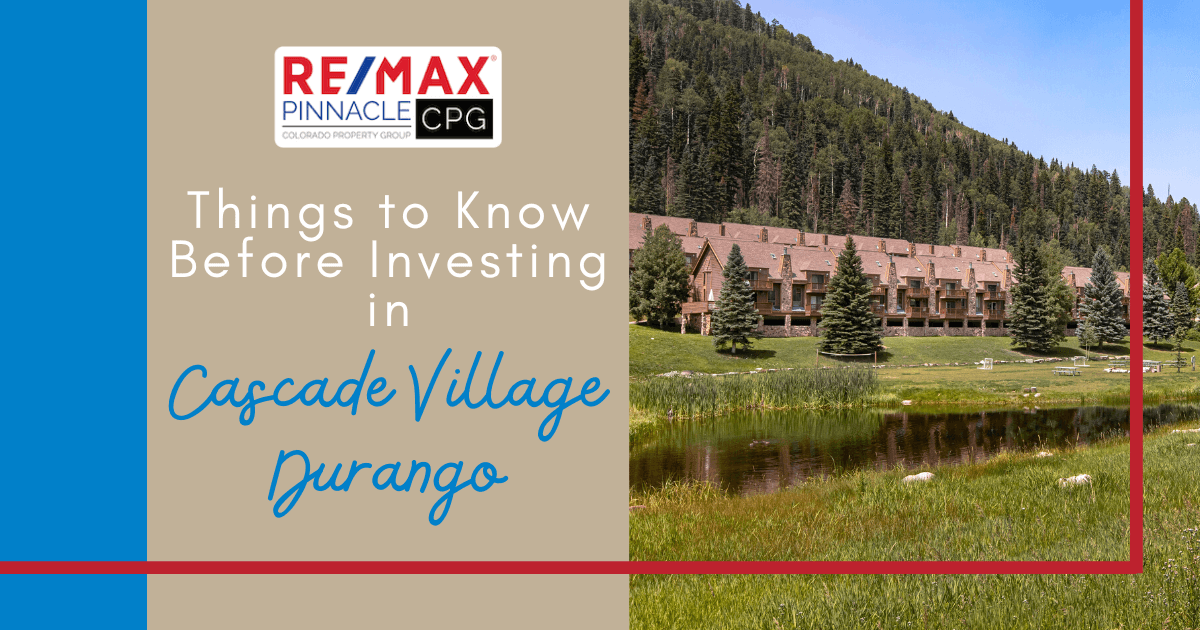 Welcome to Cascade Village, one of Durango's many impressive places to invest in a short-term rental or vacation home. Located just a stone's throw away from the renowned Purgatory Resort, condos in Cascade Village are continually some of the most sought-after options for those seeking to tap into the profitable world of short-term rentals. Cascade Village stands out in its zoning area, where development regulations do not currently cap vacation rentals.
This lucrative investment hotspot is distinguished by its on-site property management, providing investors with hassle-free ownership. Furthermore, Cascade Village is more than just another Durango condominium complex. With a plethora of top-notch amenities that garner attention throughout the year, it's a year-round booking magnet that turns a delightful profit for its savvy investors.
Short-Term Rental Management
For those investors who don't reside locally, navigating the day-to-day tasks of property management can pose a significant challenge. This is where Cascade Village's private on-site property management group, Young Mountain Management, steps in. As the dedicated property management team for the entire community, Young Mountain Management offers a robust set of services designed to ease the burden of property ownership and ensure the highest possible returns for your investment.
A crucial part of the services they offer involves handling bookings. By dealing directly with potential renters, they alleviate the need for investors to constantly monitor availability, respond to inquiries, and manage reservations. This saves the property owner time and ensures a professional and seamless booking process, enhancing the overall guest experience and fostering positive reviews that drive future bookings.
Working with Young Mountain Management provides the dual advantage of local expertise and professional service. Investors can enjoy peace of mind knowing their properties are in good hands, leaving them free to reap the benefits of their investment without the stress of daily management.
Prime Ski Location: Earn More From Durango's Ski Visitors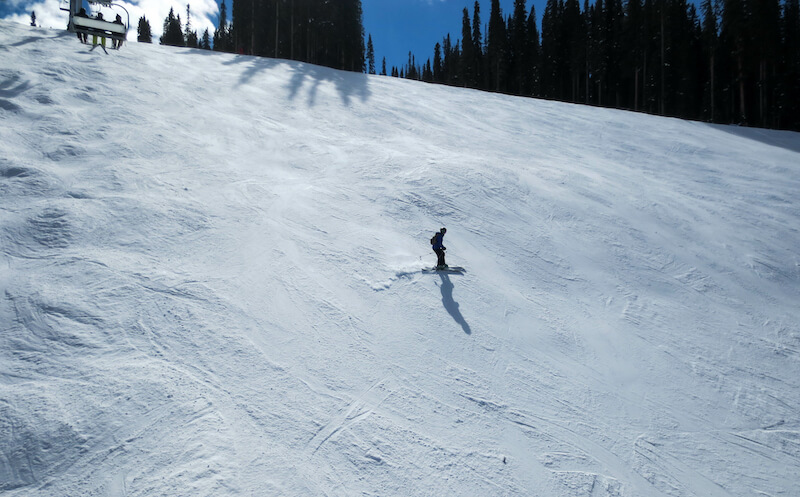 Cascade Village's strategic location, a mere 2 miles away from Purgatory Resort, is a defining factor in its appeal as an investment opportunity. In a region that hosts thousands of avid ski visitors every year, being a 5 to 10-minute drive from some of Colorado's most sought-after slopes makes it an irresistible choice for winter vacationers.
During the peak winter months, Purgatory Resort ensures further convenience for Cascade Village's guests by providing a complimentary community shuttle. This service offers seamless transit to and from the snowy slopes, eliminating the stress of transportation logistics and parking. Not only does this make the daily commute to the resort hassle-free for visitors, but it also adds an appealing factor to the rental property that distinguishes it in a competitive market.
Living in Cascade Village lets residents avoid common mistakes when buying ski condos, because of the luxury and convenience Cascade Village offers compared to other neighborhoods. In addition to accessible transit, Cascade Village boasts the added convenience of on-site ski and snowboard rentals. Thanks to Performance Sports, guests can leave their bulky gear at home and still have access to high-quality equipment just steps away from their accommodation. The ability to rent equipment on-site, combined with the quick and easy access to Purgatory Resort, makes Cascade Village an exceedingly attractive choice for skiing and snowboarding enthusiasts.
Excellent Amenities For Year-Round Demand
Beyond its attractive proximity to Purgatory Resort, Cascade Village keeps its allure vibrant all year round with an impressive collection of amenities that cater to every visitor's taste. During summer, guests can engage in friendly competition at the tennis or pickleball courts or enjoy a leisurely game of horseshoes. Soccer goals and a grass volleyball court add to the everyday fun. And nothing quite captures the spirit of summer like a good old BBQ; with grills provided on-site, guests can cook up a feast for family and friends.
When it's time to cool down, the inviting indoor pool offers a refreshing plunge, while the fishing pond provides a peaceful retreat for those seeking a slower pace. As the day wanes, guests can gather around the fire pit to roast marshmallows and share stories under the starlit Colorado sky. The on-site wedding venue also creates unique opportunities to increase bookings.
During the warmer months, the areas surrounding Cascade Village transform into a playground of outdoor pursuits that further enhance its desirability as a vacation rental hub. Breathtaking hiking trails are just moments away, inviting guests to explore the splendid Colorado landscape on foot.
These outdoor activities and amenities draw in a broad range of visitors during the summer, expanding the pool of potential renters. The resulting increase in demand for accommodations during this season ensures Cascade Village's appeal extends well beyond the ski season, providing year-round opportunities for profitable vacation rentals.
Run the Numbers: Estimated Costs of Owning a Cascade Village Vacation Rental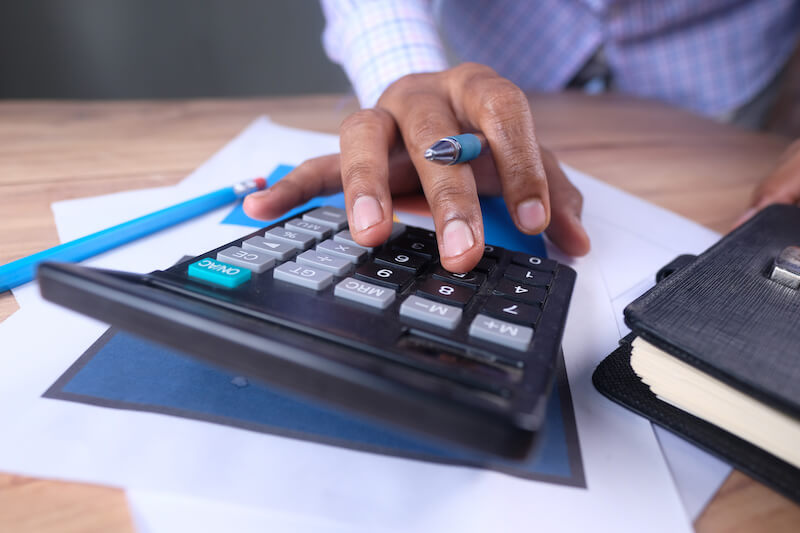 Investing in a condo at Cascade Village comes with certain costs that potential investors must consider. HOA fees, which fund exterior and communal maintenance, snow removal, parking, and more, are reported to range between $400 and $700 per month. This comprehensive maintenance package ensures that the condos and the surrounding areas are pristine, creating a welcoming environment that attracts renters all year round.
Additionally, Durango rental property regulations require all rentals to have a limited-use permit. There's a one-time application fee for this permit, costing $750. While this might seem like a significant upfront cost, it's a crucial step in legally preparing your property for rental and is typically a one-off expense.
Property taxes and other tax expenses represent another essential expenditure to keep in mind. Based on data from SmartAsset, for a condo in La Plata valued between $865,000 to $1 million, investors can expect to pay between $2,400 and $2,800 per year in property taxes. This cost varies depending on the specific value of the condo and is a significant aspect of the overall financial planning for prospective investors.
However, the potential income generated from rentals can offset these costs. As per Vrbo, the nightly rates for condos in Cascade Village range from $120 to $400. The actual income will depend on the condo's size, amenities, and the number of nights it's rented per year.
As such, the profitability of the investment can vary. However, the area's strong demand for vacation rentals, driven by the community's strategic location and impressive amenities, bodes well for steady returns.
Cascade Village: Are You Ready to Invest?
Cascade Village presents a unique and compelling opportunity for potential investors. Its strategic location near the Purgatory Resort, coupled with an array of year-round amenities and the convenience of on-site property management, makes it a hotspot for vacation rentals. While ownership costs, including HOA fees, permit fees, and property taxes, are important considerations, the potential income from consistent year-round bookings can offset these expenditures.
Whether during the snowy allure of winter or the exhilarating outdoor activities of summer, Cascade Village stands as a beacon for visitors, promising a steady stream of demand for rentals. Investing in a condo here could unlock a lucrative opportunity, turning the dream of owning a successful vacation rental into a rewarding reality.
If Durango sounds like the perfect place for you, contact Colorado Property Group of RE/MAX with Durango Homes for Sale at (970) 946-0601 to get in touch with a Durango real estate agent and get ready to call this beautiful mountain town home.