Is Twin Buttes Durango a Good Place to Invest? 4 Things To Know Before You Buy
Posted by Ryan Poppe on Monday, August 14, 2023 at 10:36:44 AM
By Ryan Poppe / August 14, 2023
Comment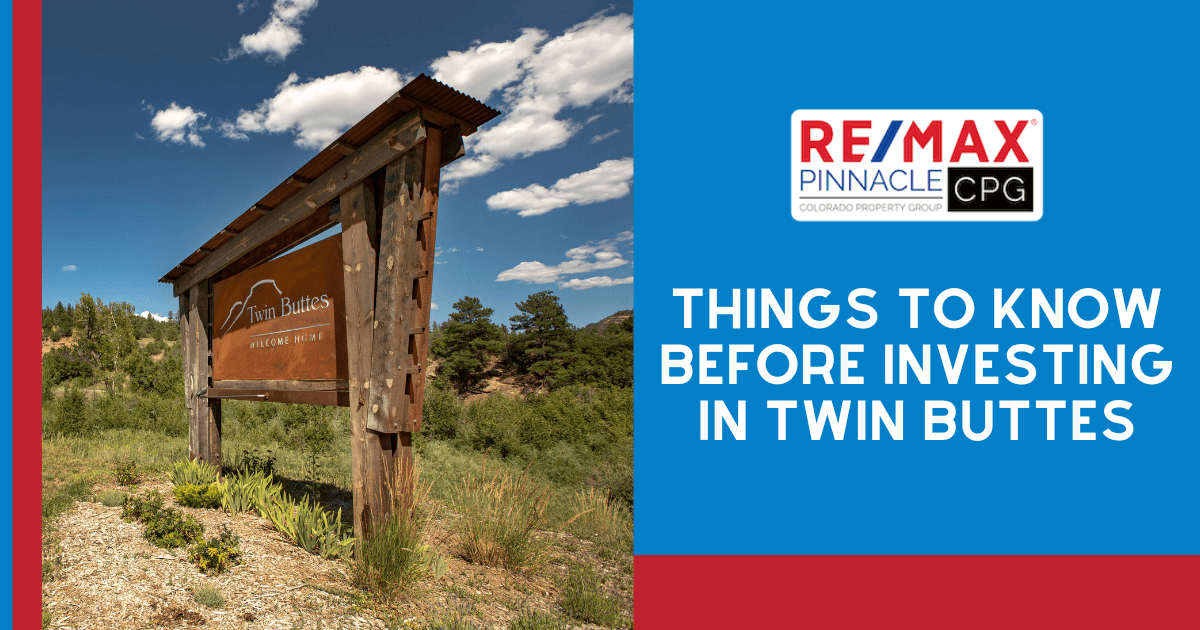 Nestled just two miles away from Downtown Durango lies the master-planned community of Twin Buttes, a one-of-a-kind neighborhood with impressive amenities. People living in Twin Buttes enjoy an on-site farm providing fresh produce, miles of hiking and biking trails, and a local park that becomes the heart of the community. For those considering an investment in this community, it's crucial to understand the multifaceted dynamics that contribute to Twin Buttes' appeal. Dive deeper into the nuances of buying real estate in Twin Buttes to ensure a well-rounded decision-making process.
Twin Buttes Is Durango's Premier Agrihood
Situated in the heart of Twin Buttes, Twin Buttes Farms forms the backbone of this harmonious community, epitomizing the concept of an "agrihood." What is an agrihood? This modern approach to community living integrates farming and gardening into residents' everyday life, fostering an environment centered around sustainability and local sourcing. Twin Buttes Farms is a testament to this philosophy, enabling residents to live a genuine farm-to-table lifestyle.
Open from June through October, the farm stand at the neighborhood entrance is where the locals and guests can purchase a vast array of fresh produce. The offerings spans from succulent fruits and vegetables to aromatic herbs and spices. They even sell farm-fresh eggs and frozen meat from local suppliers.
For added convenience, Twin Buttes Farms keeps its online store open all year round. Residents can browse and order their desired products online, maintaining the farm-to-table lifestyle regardless of the season. Twin Buttes homeowners enjoy a 15% discount on all purchases made at the farm stand.
This thoughtful initiative not only promotes the use of local produce but also underpins the sense of community within Twin Buttes. The agrihood model manifests itself in the physical and social fabric of this unique neighborhood, affirming Twin Buttes' status as a leader in sustainable, community-focused living within the town of Durango.
Are Rentals Allowed in Twin Buttes?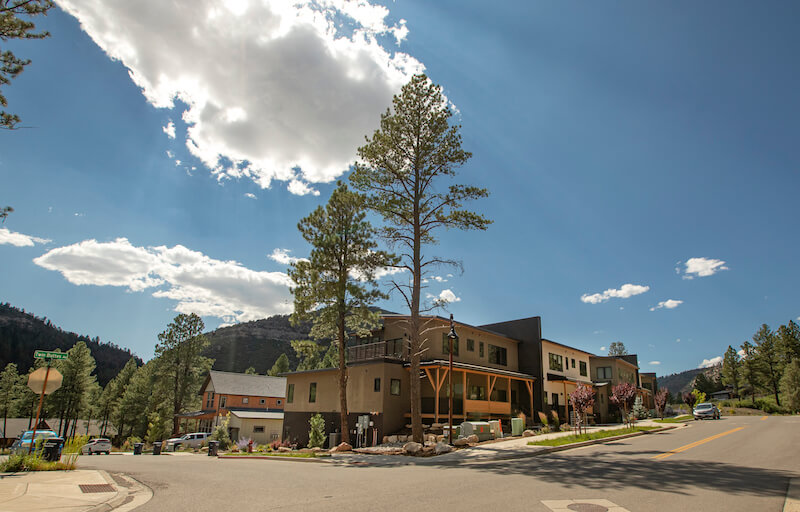 Before buying a Twin Buttes home, you should decide your goals. People interested in purchasing a rental investment property in the neighborhood should know a few key considerations before proceeding.
To uphold the tranquil, residential atmosphere of Twin Buttes, the neighborhood has established specific rules concerning rental properties. One notable policy is the prohibition of short-term rentals. This rule protects the peaceful, residential feeling that many people love about Twin Buttes.
However, Twin Buttes welcomes long-term rentals. This policy provides flexibility for property owners, allowing them to lease their properties to tenants who wish to experience the lifestyle Twin Buttes offers, fostering a diverse community of homeowners and renters.
The community design guidelines also cater to various housing needs and preferences by permitting duplex designs and accessory dwelling units (ADUs). Duplexes offer a unique investment opportunity, with the potential for owner occupancy on one side and rental on the other. Accessory dwelling units, smaller standalone or attached units on a property, provide homeowners with an option to house extended family or long-term tenants without infringing on the privacy of the main home.
Twin Buttes Metropolitan District Serves Homeowners
The Twin Buttes Metro District is a local governing body that plays a vital role in preserving and enhancing the distinctive qualities of this master-planned community. Providing numerous resources to homeowners, the Metro District serves as a crucial link in fostering a harmonious and well-organized neighborhood.
One of the significant services they offer is the Design Review Committee (DRC), tasked with maintaining the aesthetic integrity of the community. The DRC ensures that all new homes align with the community's shared vision for development, promoting a cohesive architectural narrative that complements the natural beauty of Twin Buttes.
Recognizing the desire of many homeowners to create a living space that reflects their unique preferences, Twin Buttes has numerous vacant lots for sale. These offer prospective residents the opportunity to build their dream home from scratch, providing a blank canvas on which to bring their vision to life.
To facilitate this, Twin Buttes Metro District offers a list of approved professionals who understand the neighborhood's design ethos and commitment to sustainable construction. Those embarking on new construction have the option to work with nine approved architects, each bringing a distinct style and approach to the table. Additionally, there are 17 builders who are intimately familiar with the local building codes and materials best suited to the Colorado climate. To cap off the construction process, three landscaping architects are available to help residents harmoniously integrate their new homes into the surrounding natural landscape.
Twin Buttes Has Growing Commercial Opportunities
The commercial real estate opportunities in Twin Buttes are vast and varied, making it an attractive investment hub for both entrepreneurs and residents alike. The master plan for the neighborhood has thoughtfully allocated 115,000 square feet to commercial space, fostering an integrated, mixed-use community where residents can live, work, and play.
Businesses envisaged for this commercial area are expected to include coffee shops, a restaurant, and an array of shops. These establishments not only enhance the convenience and lifestyle appeal of Twin Buttes for residents but also present a compelling case for prospective business owners. By setting up shop in Twin Buttes, businesses can tap into a built-in, engaged customer base in the form of the neighborhood's residents, reducing their dependence on foot traffic from outside the community.
For homeowners, the presence of such businesses means that a morning coffee, a meal out, or a quick shopping trip is just a short walk away, adding to the allure of Twin Buttes' lifestyle offerings. Meanwhile, business owners' potential for success is enhanced by the close-knit community that forms their primary market. Twin Buttes' approach to mixed-use development creates a symbiotic relationship between residents and businesses, each enhancing the other's experience of this vibrant community.
Are You Ready to Invest in Twin Buttes?
Investing in the Twin Buttes neighborhood of Durango, Colorado, offers a unique and rewarding opportunity for homeowners, builders, architects, and business owners alike. Whether it's the agrihood lifestyle, the commitment to sustainable design, or the vibrant mix of residential and commercial spaces, Twin Buttes embodies a vision for community living that is both contemporary and timeless. Its careful blend of nature, amenities, and community-focused living presents an appealing proposition for those seeking a fulfilling lifestyle or a profitable investment opportunity while living in Durango.
If Durango sounds like the perfect place for you, contact Colorado Property Group of RE/MAX with Durango Homes for Sale at (970) 946-0601 to get in touch with a Durango real estate agent and get ready to call this beautiful mountain town home.