Are Tamarron Condos a Good Investment? 4 Reasons to Buy a Tamarron Vacation Rental in Durango
Posted by Ryan Poppe on Monday, September 11, 2023 at 2:48:18 PM
By Ryan Poppe / September 11, 2023
Comment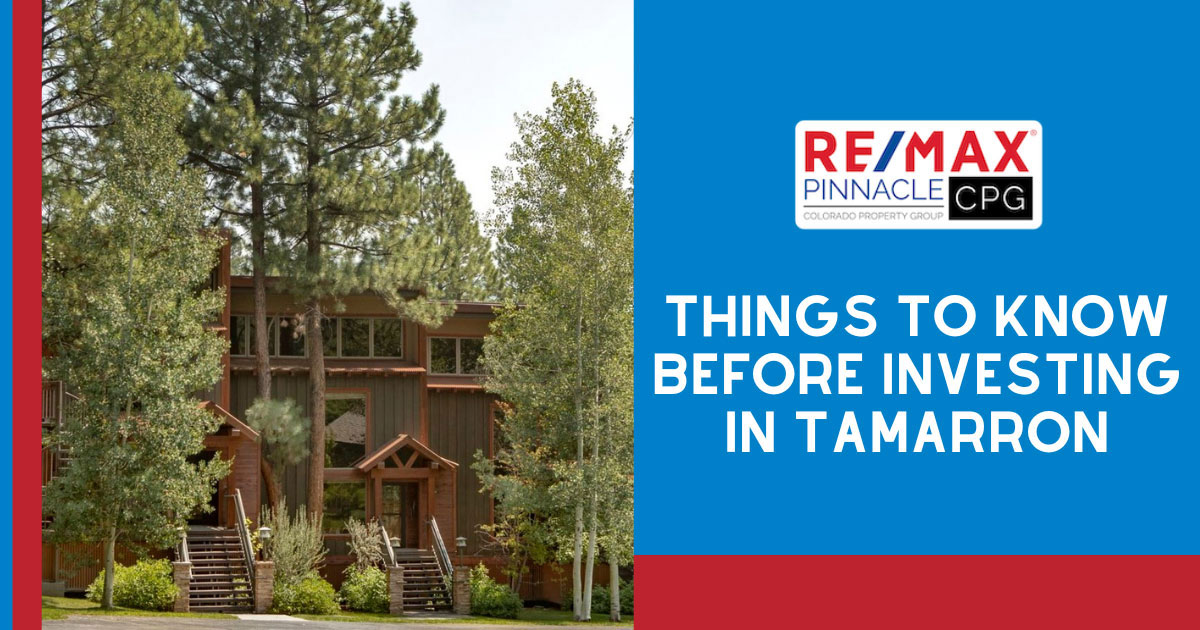 With more than one million visitors each year, it's no surprise the city of Durango is one of the best places to buy a vacation rental in Colorado. Among the numerous neighborhoods in the resort area, the Tamarron community is an easy favorite for short-term investors purchasing condos, thanks to its perfect location and impressive amenities.
Between Purgatory Resort and downtown Durango, vacation renters in Tamarron love having equally convenient access to the slopes and shops. The adjacent Glacier Club also has special membership packages for Tamarron owners that can help listings stand out on VRBO and Airbnb. Ready to invest? Here's everything you need to know before buying a rental property in the Tamarron community.
Tamarron Condo Owners Can Access Glacier Club Amenities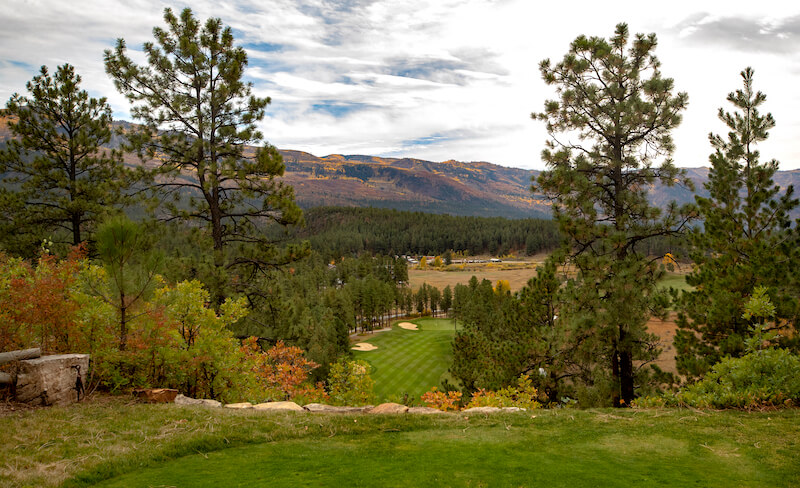 Nestled in the heart of the renowned Glacier Club, the Tamarron condo community offers breathtaking golf course views and luxurious amenities, enhancing the appeal of owning a vacation rental here. Thanks to an existing agreement with the Glacier Club, Tamarron condo owners can enjoy continuous membership rights, thus providing an irresistible incentive for vacation rental guests.
The Silver Membership package offers notable advantages, with a $7,500 initiation fee and monthly due fees of $293 for a family or $207 for a single member. Silver members can reserve tee times up to 21 days in advance without paying a greens fee.
The Bronze Membership package has a more affordable $750 membership fee with monthly dues of $91. Bronze members can only reserve tee times seven days in advance and must pay a $70 greens fee per person. Both membership packages offer access to the Valley Course, the clubhouse and restaurant, the swimming pools, and the tennis/pickleball courts.
Another perk of Bronze and Silver memberships is they permit short-term rental guests to enjoy the Valley Golf Course, the restaurant, and the pools/hot tubs during their stays. Guests can reserve tee times for the Valley Golf Course seven days in advance with a greens fee of $170 per person.
This unique feature gives the Tamarron condos a competitive edge in the vacation rental market. The ability for guests to access these top-tier amenities can serve as a significant draw, making your Tamarron vacation rental a sought-after destination year-round.
Purgatory Skiing Drives Ample Demand
The strategic location of Tamarron condos near the Purgatory Resort significantly boosts its appeal as a prime vacation rental choice across all seasons. During winter, Purgatory Resort transforms into a skier's paradise with over 1,600 acres of skiable terrain, 105 trails, 11 lifts, multiple terrain parks, and a remarkable vertical drop of 2,029 feet. This vast array of skiing and snowboarding options and the convenience of nearby accommodations can significantly influence winter bookings for Tamarron owners.
Beyond winter sports, Purgatory Resort also ensures Tamarron remains an appealing vacation spot throughout the year. The Village Plaza base area buzzes with life, featuring a vibrant collection of lodging, retail shops, restaurants, and bars, offering an eclectic mix of social and cultural experiences just a stone's throw away from Tamarron.
During summer, Purgatory Resort morphs into a playground for the whole family. Offerings such as the thrilling Inferno Mountain Coaster, the area's only alpine slide, lift-served mountain biking, scenic chairlift rides, and more provide a diverse range of outdoor activities for everyone. These warm-weather activities ensure Tamarron is not just a destination for winter but a hot spot for vacation-goers year-round. The proximity to such a versatile resort significantly enhances Tamarron's appeal as a vacation rental, promising potential for high occupancy and a strong return on investment.
Tamarron HOA Works With Rental Owners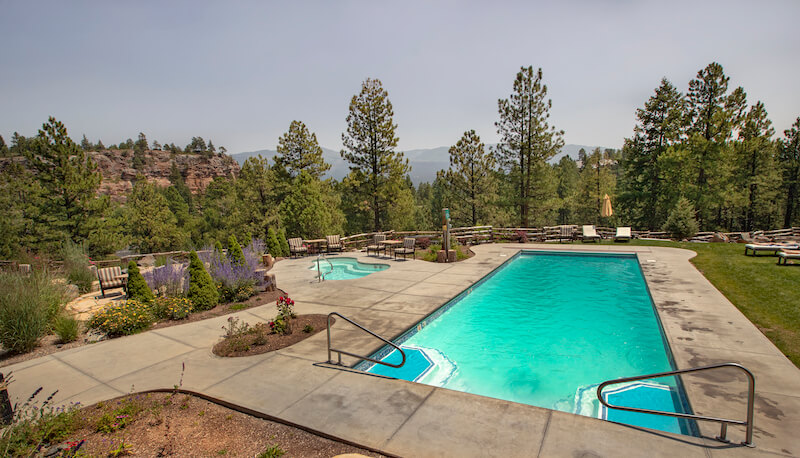 The Tamarron Homeowners Association is a significant asset for short-term rental investors, particularly those based out of state. The HOA meticulously oversees all shared community elements, including the upkeep of parking areas, maintenance of external structures, and crucial tasks like snow removal. This thorough management of condo maintenance responsibilities ensures the community remains in top shape, enhancing the appeal of the rentals and minimizing the burden on individual property owners.
With these responsibilities professionally handled, out-of-state investors can have peace of mind about the state of their property, even when they're miles away. Moreover, the HOA holds quarterly meetings to decide the budget and set priorities, ensuring all aspects of the community's needs are addressed promptly and efficiently. The governance structure allows investors to focus on optimizing their rentals' profitability and guest satisfaction without being overwhelmed by property maintenance issues.
Are Tamarron Condos a Good Investment?
Investing in a short-term rental at Tamarron offers prospective buyers a reasonable and potentially lucrative opportunity. The condos at Tamarron have been listed for prices ranging from the high-$100s to the mid-$700s, positioning them as some of the most affordable condos in Durango's resort area.
This lower purchase price may result in more affordable property taxes than other condo communities near the mountain, thereby reducing ongoing costs. On the revenue side, nightly rental rates can be highly competitive, ranging from $150 to over $1,000 for larger units during peak seasons.
This wide range in potential rental income, with the relatively affordable purchase prices and potential tax savings, could make ownership at Tamarron an attractive proposition. However, buyers should remember that other costs, such as HOA dues, utility bills, and maintenance expenses, will also be part of the financial equation when owning a short-term rental at Tamarron.
Ready to Invest in the Tamarron Community?
Tamarron has earned its reputation as one of the best condos in Durango. With its enviable location near Purgatory Ski Resort and options for Glacier Club memberships, the community is well-loved among Durango's many visitors. There are many factors to consider when buying a vacation rental, and Tamarron sets the foundation for promising investments.
If Durango sounds like the perfect place for you, contact Colorado Property Group of RE/MAX with Durango Homes for Sale at (970) 946-0601 to get in touch with a Durango real estate agent and get ready to call this beautiful mountain town home.