Is an FHA Loan Right for Me?
Posted by Ryan Poppe on Wednesday, August 16, 2017 at 10:22 AM
By Ryan Poppe / August 16, 2017
Comment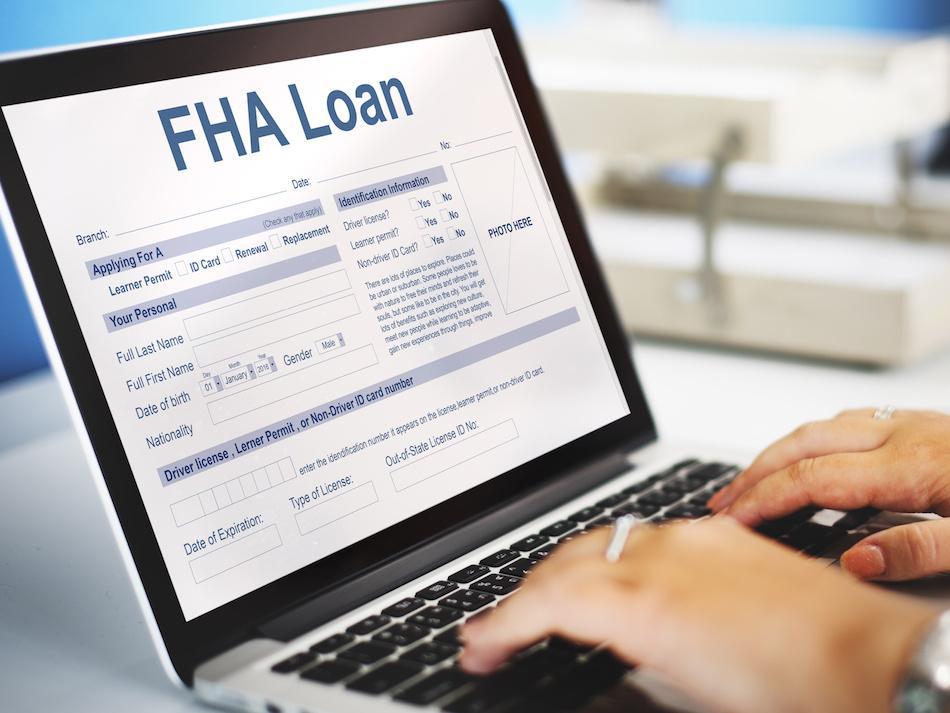 If you are trying to get into the home buying market for the first time, or you simply need a little extra help buying a home, friends and family might suggest an FHA loan. FHA loans can be quite useful for people with lower incomes, a fair credit history or limited funds for a down payment. Here's what you need to know.
Remember to speak with your lender to better understand how this loan option might work for you.
Eligibility for FHA Loans
One of the primary benefits of loans guaranteed by the Federal Housing Administration (FHA) is that they are generally more accommodating for applicants. With a standard mortgage, you might need to have a higher credit score, a larger down payment and plenty of cash in reserves to qualify for the loan. FHA loans keep more minimal obligations, although the better qualified you are, the greater the benefits you may enjoy. To be eligible for an FHA loan, you should have:
Minimum credit score of 500 (580+ for 3.5 percent down payment)
Debt-to-income ratio of less than 43 percent
Housing-to-income ratio of 31 percent or less
Down payment of 3.5-10 percent, depending on credit score
With these basic requirements met, you may apply for an FHA loan.
What You Need for an FHA Loan
When you apply for any kind of mortgage loan, you need to show proof of certain things related to your employment history, income, debts and other financial obligations, as well as your ability to make the down payment and closing costs. FHA loans have limits on the closing costs that you may have to pay, but you may still need a small percentage of the purchase price in fees unrelated to the down payment. On your credit, you should have at least two credit accounts, and no delinquent federal debt or unpaid FHA loans on your credit report. You are allowed to use cash gifts from others to cover the down payment, but you should be able to prove in writing that the money did not come from a loan.
FHA Loan Limitations on Home Buying
With pre-approval for an FHA loan, you can start to shop for available homes. However, you should understand that there are limits on the kinds of homes you can purchase with an FHA loan. The maximum amount you may receive in an FHA loan is up to 115 percent of the median home price of the region. The limit in most counties is currently $275,665, but could be up to $636,150 in certain high cost-of-living areas. FHA loans have strict limits on buying homes with questionable appraised value, such as homes that were purchased more recently and flipped within several months. Since FHA loans expect sellers to shoulder more of the closing costs and any necessary repairs, some sellers choose not to take offers from buyers using FHA loans. As such, you should be up-front about your plans with your real estate agent, to avoid any unnecessary frustration.
Low Down Payment Alternatives
Although many people are familiar with FHA loans because of the low down payment, there are other mortgages that you might qualify for that require a similarly low down payment. Fannie Mae and Freddie Mac, government organizations that buy up mortgage debt from lenders who meet their requirements, offer loans with a 3 percent down payment to qualified applicants. These loans typically require a higher credit score, and may call for higher cash reserves to balance the greater risk a lender sustains with a borrower who makes a lower down payment – but all the same, it is one of the many avenues to make it into your new Mancos Home. You should also look for conventional loan products offered by various lenders, as local lenders may have loans with lower down payments as well.
Factors to Compare
FHA loans can be an excellent choice for people who have limited options for qualifying for a mortgage loan, but they are not ideal for everyone. FHA loans require borrowers to pay private mortgage insurance (PMI) for the life of the loan, when traditional mortgages only require PMI until the loan-to-value is under 80 percent. FHA loans usually carry a higher mortgage interest rate. As such, you should check to see if you could qualify for a conventional mortgage based on your income, credit and ability to pay fees at closing. With several possible options to consider, you can pick the loan that suits your needs best.
Getting a mortgage can often feel like a leap for a first step into home buying. FHA loans could be your best option for qualifying, but they do have limitations. By carefully weighing out the benefits and disadvantages, you can apply for mortgage loans with greater understanding.