Best Italian Food in Durango, CO
Posted by Ryan Poppe on Tuesday, January 14, 2020 at 9:35 AM
By Ryan Poppe / January 14, 2020
Comment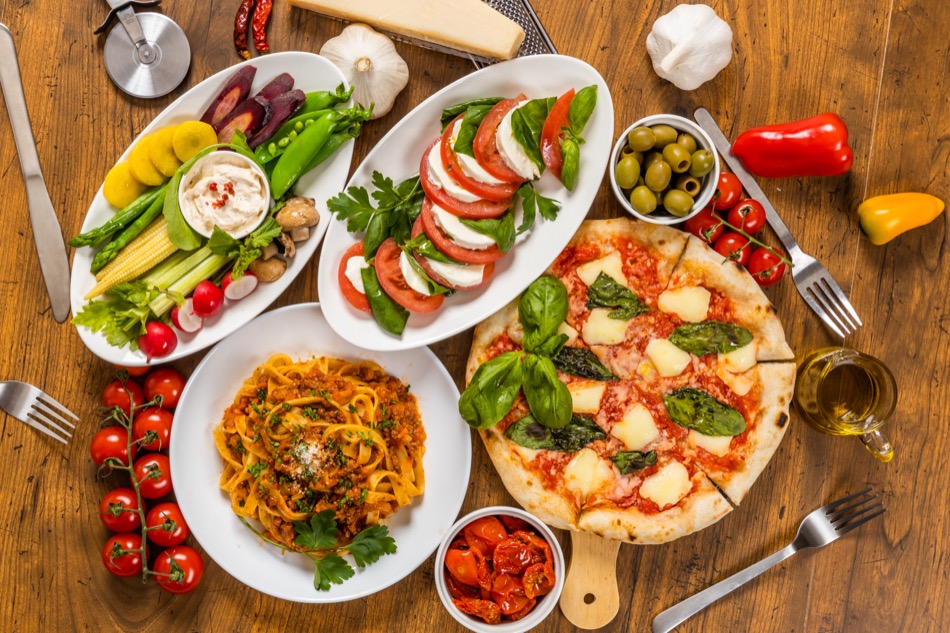 Hankering for some pizza or pasta? Italian food is a great option for both a quick, casual lunch or a romantic evening out on the town (or leftover pizza for breakfast - no judgement here). Every city showcases their local Italian restaurants with pride, and Durango is no exception. There's just something about Italian food that feels right at home. Whether you're just passing through Durango or exploring the local favorites, here are our top 4 best local Italian restaurants in Durango.
Mutu's Italian Kitchen
Address: Mutu's Italian Kitchen, 701 E 2nd Ave, Durango, CO 81301
Mutu's Italian Kitchen is a mid-range-priced Italian restaurant with a warm, intimate feel. There is upstairs and downstairs dining as well as a seasonal patio and lounge area with a happy hour running from 4pm-6pm daily. The chef, Rustin Newton, has owned and operated Mutu's for 15 years with a focus on fresh, local ingredients.
Located in the heart of downtown Durango, Mutu's offers an ample menu full of fresh local produce due to their partnership with Southwest Farm Fresh Co-Op. Their homemade bread is baked fresh daily and is served with their signature in-house basil and sun-dried tomato butter. If that isn't enough to get you in the door, Mutu's supports a variety of local non-profits, including DFEE (Durango Foundation for Educational Excellence), Durango Arts Center, Southwest Women's Shelter, and the Durango Independent Film Festival.
PRIMI Pasta and Wine Bar
Address: PRIMI Pasta and Wine Bar, 1201 Main Ave #102, Durango, CO 81301
PRIMI Pasta and Wine Bar offers a very different sort of Italian dining experience. PRIMI is a fast casual Italian joint offering homemade pasta, paninis, salads, gelato, and a full Italian wine bar. They have a daily happy hour from 4pm-5:30pm inspired by the Italian aperitivo where you can relax and enjoy a drink and snacks after work.
PRIMI is run by Executive Chef Jarrod Regan and Sommelier Tracy Regan, who decided to take their love for both Italian food and each other to create PRIMI. "Primi" refers to the first course in traditional Italian meals, which was all they could afford as a young couple doing a bike tour over Italy in 2010. They brought their love of Italian food and wine home to Durango where they continue to focus on simple, quality ingredients.
Mamma Silvia's
Address: Mamma Silvia's, 150 E College Dr, Durango, CO 81301
Mamma Silvia's is the place to go for a more authentic Italian dining experience. They serve traditional Italian fare inspired by recipes from Mamma Silvia herself, and everything is cooked from scratch al momento. Both their hours and seating is limited, so it's best to make a reservation beforehand to ensure you have a spot. Mamma Silvia's is an excellent choice for a date, birthdays, or a nice dinner out. Before you go, you can check out a virtual tour of the restaurant beforehand on the reservation page.
Gianni's Oven & Grill
Address: Gianni's Oven & Grill, 2477 Main Ave, Durango, CO 81301
Gianni's Oven & Grill is a local Durango staple. A family-owned business with no pretentions, Gianni's offers Italian dining with a laid back and friendly vibe. It's a small restaurant with big flavors, from pizza and calzones to Italian wedding soup and chicken parmesan. This is a diner-style restaurant with hearty portions, so it's a great place for a family dinner or going out with friends for lunch.
No matter which place caught your eye, there is something for everyone. Whether you're looking forward to a lunchtime panini, a romantic dinner with your partner, or a few happy hour drinks with your friends, Durango has an Italian option for you. Buon appetito!