Living in Dalton Ranch: 8 Things to Know Before Buying a Home in Dalton Ranch
Posted by Ryan Poppe on Monday, April 24, 2023 at 1:06:49 PM
By Ryan Poppe / April 24, 2023
Comment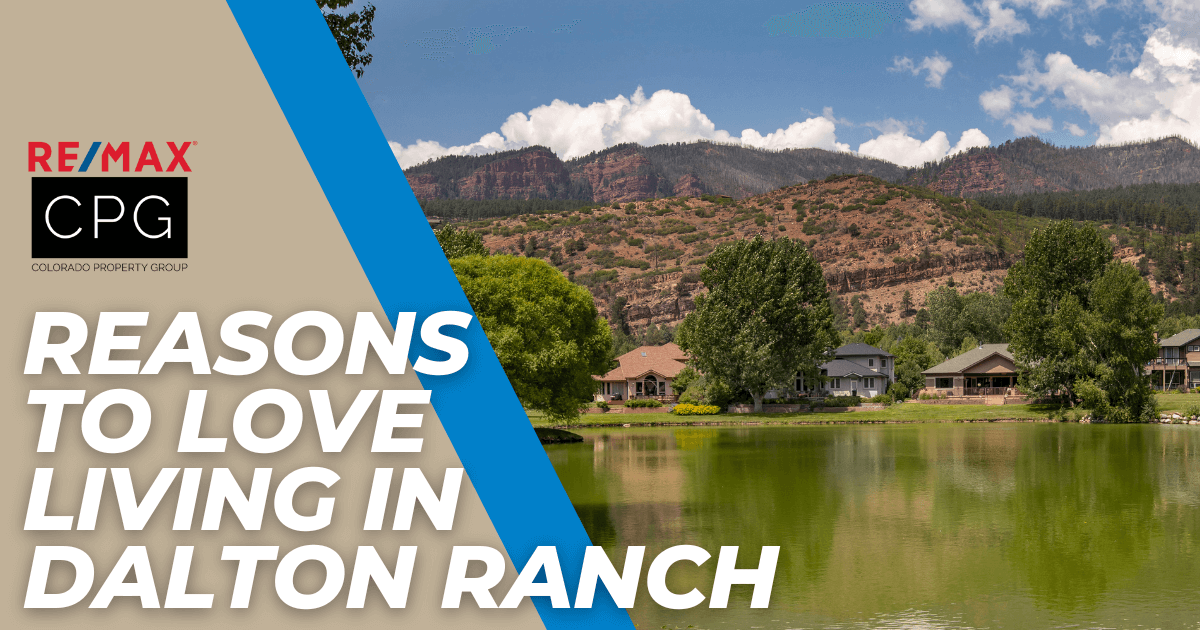 With its scenic location in the Animas Valley, the Dalton Ranch community offers majestic scenery that includes the Rocky Mountain foothills and the San Juan Mountains' red cliffs, all from within its 270-acre sanctuary. The historic town of Durango, Colorado, is just a short drive from Dalton Ranch, offering stunning architecture from multiple periods, arts, dining, and live entertainment. Discover why so many people are excited about living in Dalton Ranch and its amenities.
6 Reasons to Love Living in Dalton Ranch
Dalton Ranch Golf Club's 250 acres of American Links golf
Acle's Restaurant's fine foods and scenic patio seating
Elevated Golf Academy's award-winning programs for adults, juniors, beginners, and more advanced players
Historic architecture, arts, dining, and entertainment in Historic Downtown
Fish, kayak, whitewater raft, and other water activities on the Animas River
Approximately 20 minutes from skiing at Purgatory Resort
The Dalton Ranch Lifestyle
Dalton Ranch was established in 1992 on land once owned by the infamous Dalton Gang. Today, nods to the area's history can be seen in colorfully named roads like Horse Thief Lane.
Dalton Ranch is the perfect place to enjoy Colorado's natural wonders. Water sports fans can kayak, fish, or white water raft in the famous Animas River, accessible from multiple entry points in the community. Skiers will be thrilled to know the slopes of Purgatory Resort are only 20 miles away.
Stunning mountain views surround the entire area. A full 18-hole golf course allows residents to get a game in at any time. Plus, all of this is located just six miles north of active and vibrant historic downtown Durango. Founded in 1880, Durango is rich in railroad history and full of activities to enjoy in the current day.
Types of Homes in Dalton Ranch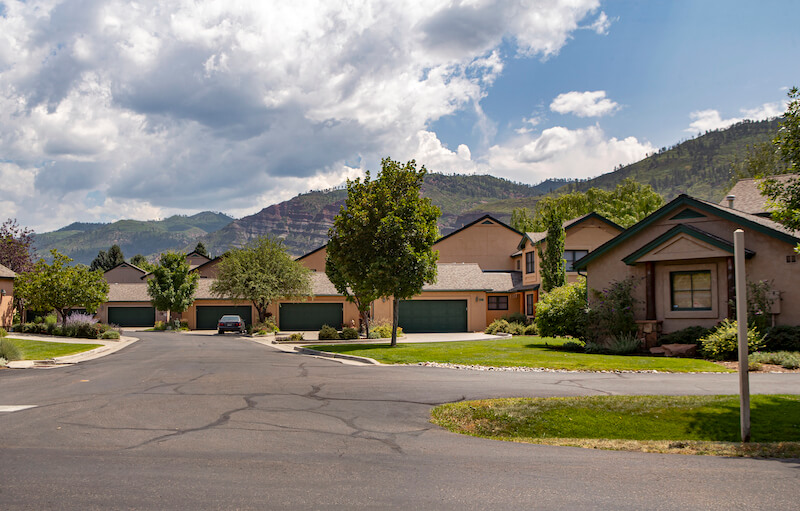 Dalton Ranch features a mix of home styles to fit various needs. In its southernmost neighborhood are single-family homes and detached patio homes. Most of these properties sit on lots around half an acre, with some around 1/3 of an acre and a few up to a full acre in size. There are also several luxury homes in the area, with many in the million-dollar-plus range.
Because Dalton Ranch is a golfing community, many golf course homes allow for an expansive and open view. Those who prefer the low-maintenance lifestyle have some condos and townhomes to consider in Dalton Ranch's north portion. Several lots are also available for those wishing to have their custom-built home designed to fit their specific needs.
Dalton Ranch Amenities
Dalton Ranch is rich with amenities to make life easier and more enjoyable.
Several services are right in Dalton Ranch to offer convenience to area residents. Pick up necessities at the local hardware store, a bottle of wine at the wine and spirit shop, or a quick bite to eat at the gourmet market. Fitness-minded folks will find a year-round fitness center, pickleball and tennis courts, and a seasonal outdoor pool on-site.
Those who wish to get around by bike have several well-marked trails nearby. The Animas River Trail, paired with local roads, can take cyclists from Dalton Ranch all the way downtown. Hermosa Creek has a path running from Purgatory to Hermosa.
Things to Do in Dalton Ranch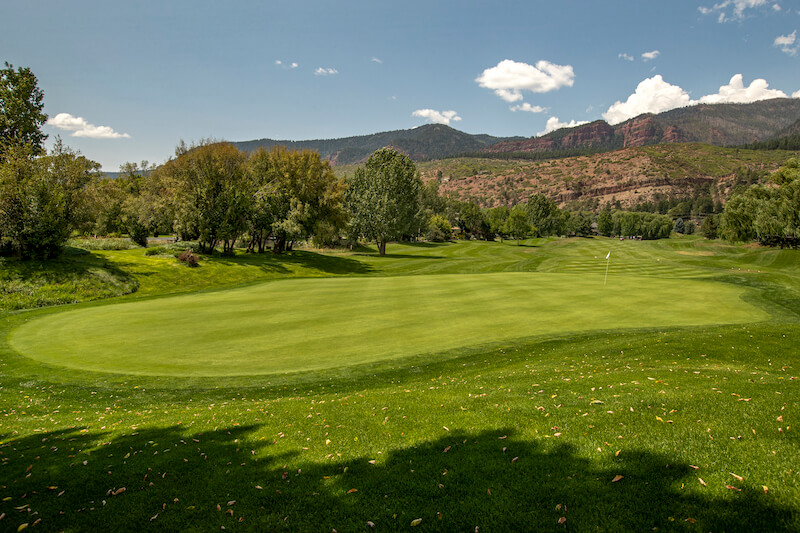 With so many options within a short trip from Dalton Ranch, there's always something entertaining to do. Whether you prefer arts, crafts, live music, or sports, activities are available nearly every day nearby.
Outdoor Activities
Dalton Ranch is an excellent place for those who love being active outdoors. Outdoor activity opportunities start within the Dalton Ranch community, home to an 18-hole golf course, where each hole is designed with a water hazard for an extra challenge. Community pickleball, tennis courts, and a seasonal outdoor swimming pool add variety to the area.
Purgatory Resort is less than 30 minutes away. Rent mountain bikes or hike during the warmer seasons. Ski, snowshoe, or enjoy Snowcat tours during winter.
There are also many nearby entry points for the Animas River, where visitors can kayak, white water raft, or pull freshwater fish from the water.
The area surrounding Dalton Ranch is prime territory for road cyclists and mountain biking enthusiasts. Durango has over 2,000 miles of dedicated bike trails and hundreds of miles of roads with bike lanes to accommodate cyclists.
Trails range in difficulty to offer something for everyone. Take on the easy trek on Trimble Loop, which goes directly past Dalton Ranch. Intermediate bikers can take on Elmore's Loop, which starts on historic 3rd Avenue, then takes riders on a six-mile climb. Looking for a challenge? The Wildcat Canyon Loop is an advanced trail that includes a 10-mile climb.
Restaurants, Breweries & Bars
The area around Dalton Ranch offers food and drink options to suit all kinds of preferences.
Right in the Dalton Ranch Clubhouse, visitors can find what is sometimes described as the best patio dining opportunity in the area. Enjoy chef-prepared offerings while taking in views of the Hermosa Cliffs.
Cuisines from all over and for every taste can be found in historic Durango. Local farm-to-table eateries like SAGE Farm Fresh Eats and Ore House showcase meat, fish, and produce sourced in the area. Residents can satisfy their international tastes with sushi, Tex-Mex, Thai, Italian, and more cuisines.
Independent beer fans have many choices in nearby Durango. Ska Brewing offers an environmentally friendly option at their wind-powered Durango brewery. Animas Brewing Company serves house-made beers alongside Colorado wines and spirits. Bottom Shelf Brewery pairs hand-crafted beers with a range of food offerings.
Cocktail fans are also in good hands in Durango. Starlight Lounge is a Durango bar offering craft cocktails in a charming setting. Check their calendar for live music and other events. The Office Spiritorium in the Strater Hotel also pairs high-end craft cocktails with upscale bar eats.
More into coffeehouses? Good news: there are plenty of coffee shops in Durango! Grab a cup of local roast at Hermosa Coffee Roasters, or pair your coffee with a sweet treat at Animas Chocolate & Coffee Company.
Nearby Attractions
People living or staying in Dalton Ranch can always find things to do. Nearby Colorado Trails Ranch offers guided horseback tours to provide a unique way to take in the San Juan Mountains. Visitors can also buy a day pass for fishing in the river.
About 20 minutes south of Durango at the Tico Time River Resort, a visit to the water can include waterslides, paddleboarding, rafting, and tubing. The resort also houses a 60-foot tower jump and multiple zipline courses to excite your visit.
People have lived in the Durango area for thousands of years. Learn more about them on the Ancient Ruins Tours at Mesa Verde National Park. The site features some of the best-preserved cliff dwellings in the country, offering an excellent opportunity to become more familiar with the area's first residents.
Those looking for a more mellow outing can enjoy a dip in the Durango Hot Springs Resort and Spa.
Historic Trimble Hot Springs is about eight miles north of downtown Durango. Get a day pass to soak in any of the 28 springs, book spa treatments, or reserve a room for an overnight stay.
Schools Near Dalton Ranch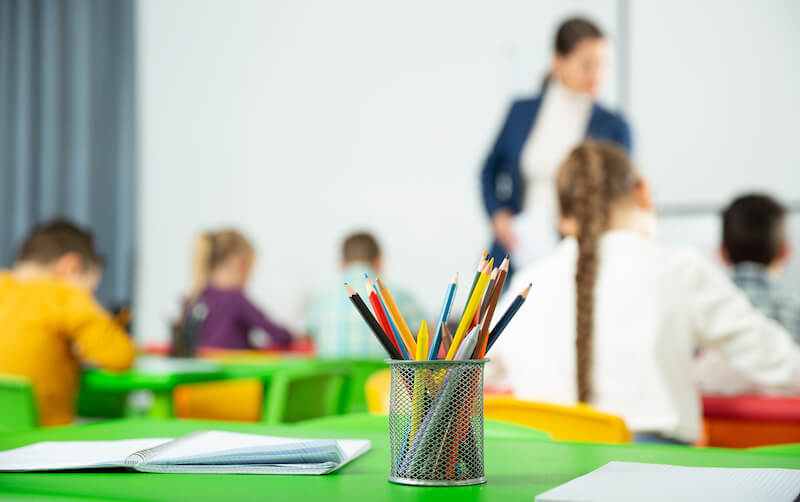 Educational opportunities abound near Dalton Ranch. Elementary school students can attend nearby Animas Valley Elementary School. Miller Middle School is just a few miles away, while Durango High School is also a nearby option for grades nine through twelve.
The area also has private school options that include Colorado Timberline Academy. This non-traditional college prep option for high school students utilizes outdoor activities like mountain biking, snowboarding, hiking, and camping as part of its curriculum.
Dalton Ranch: Relaxed Living in a Scenic Mountain Setting
With its central location and stunning scenic views, Dalton Ranch is the perfect place to create a life or escape it all. No matter what you enjoy, you can always find something fun to do in this vibrant and historic region. Take the time to learn about this growing development in one of Colorado's most beautiful landmark regions.
If Durango sounds like the perfect place for you, contact Colorado Property Group of RE/MAX with Durango Homes for Sale at (970) 946-0601 to get in touch with a Durango real estate agent and get ready to call this beautiful mountain town home.