5 Things to Look Forward to When Living in Downtown Durango
Posted by Ryan Poppe on Thursday, November 17, 2022 at 7:11:10 AM
By Ryan Poppe / November 17, 2022
Comment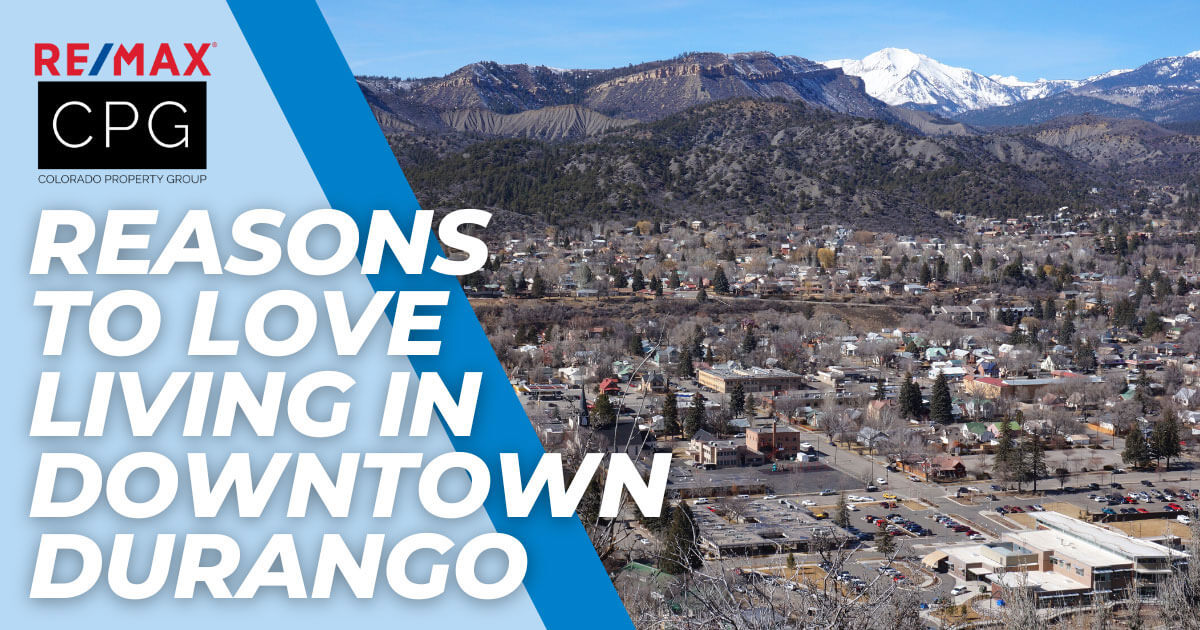 If the name "Durango" conjures up images of an old Western movie, then you're not too far off from what the actual city of Durango looks like. Durango is a scenic, historic mountain town with deep roots in mining and the railroad industry, perfect for newcomers who want a taste of the laid-back, Old West lifestyle combined with all the modern-day comforts.
There's something for everyone in Downtown Durango, ranging from four-season outdoor recreation and events to a robust shopping and dining scene and various real estate options. For example, as a short-term rental property owner, you can enjoy living in your own luxury home while taking advantage of the thriving tourism market.
Here are some things you can expect as you plan your westward expedition and consider moving to Durango, Colorado.
History Right Outside Your Front Door
Residents can learn all about the city's history at the many great museums in Durango. Museums in town specialize in a wide range of topics, including classic Western fights, the history of the railroad, crime, and exploration of the new frontier.
This legacy is preserved at institutions such as the Roadhouse Museum on Main Avenue. This museum tells the story of Durango's role as a vital locomotive hub that was critical in moving goods and people, and thus moving the country forward.
Walking tours are a great way to get some exercise and new knowledge about the area. Plus, the mild year-round climate and over 260 days of sunshine each year allow you to enjoy them almost year-round. Horsefly History Tours hosts two types of walking tours: short, one-way daytime tours and nighttime tours with a haunted twist! Both tours are led by highly knowledgeable local guides who share information about Durango's unique history as a railroad and mining town that grew up with the country.
Amazing Real Estate Options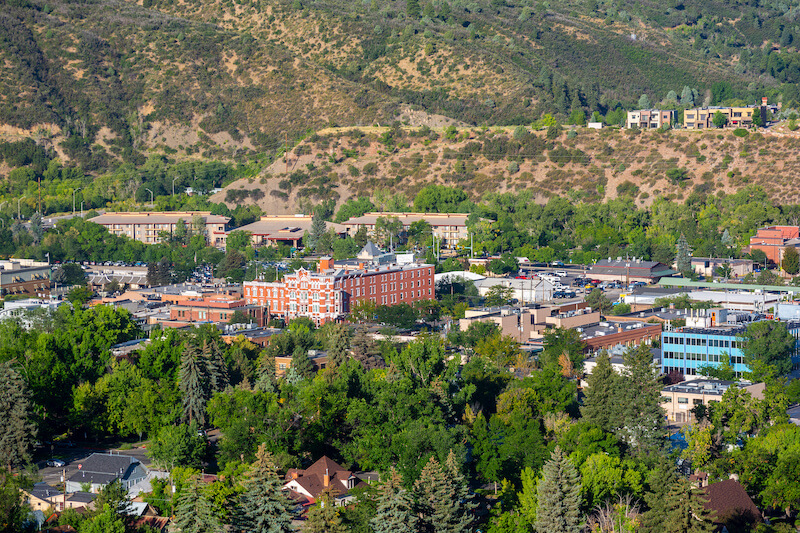 History and modernity connect on every block in Downtown Durango. Stately homes built in the 1800s stand strong as beautiful relics of a bygone area, yet they've had the good fortune of being preserved and upgraded for today's homeowners to enjoy. Ranch-style homes are familiar sights in Durango, standing alongside luxury condos with several farms that span hundreds of acres.
In recent years, many people have flocked to the West to take advantage of better weather and lower overall living costs, and the cost of living in Durango is a draw for many movers. Colorado, in particular, draws people in with its postcard-worthy mountain scenery, notoriously sunny weather, and four-season recreation. Durango has absorbed many of these newcomers, with the town's population swelling to about 20,000 as of 2020. Single-family homes in Downtown Durango list from the high $400s.
As all those newcomers quickly discover, there's no comparison to living in Durango. Residents here enjoy living near hiking trails, campgrounds, and parks such as Animas City Park, a tranquil riverside park perfect for picnics and playground fun. The Durango Recreation Center is another popular place for locals to meet, take a dip in the indoor pool, and participate in various programs for individuals of all ages and abilities.
Of course, there's also Durango Purgatory Resort, the ski mountain in town. With slopes for every experience level and specialty offerings like night skiing and snowcat tours, Purgatory is one of Colorado's most approachable ski resorts. Best of all, it doesn't have the crowds many others do.
Short-Term Rental Abilities
While most people want to stay in Durango for the long haul, there's no denying that the town attracts thousands of visitors yearly. You can take advantage of this unique opportunity by purchasing one of the many condos for sale in Durango to be used as a vacation rental property.
Condominiums are popular for vacation rentals since any income the property generates can be used to pay association fees, and prices for these homes are generally slightly lower. Of course, cash flow depends on many factors, including property type and location.
You can make good money with a vacation rental, but truthfully, it can be a tough market. Durango permits short-term rental properties only in two neighborhoods, and owners must purchase a special license for each of their properties. The town also restricts the number of rental properties that can be on the market at one time, with the current number of short-term residential rentals capped at 37. Still, it's well worth it for prospective owners to get on Durango's waitlist to scoop up a license when one becomes available.
Prime Access to Shops, Restaurants, and Activities on Main Avenue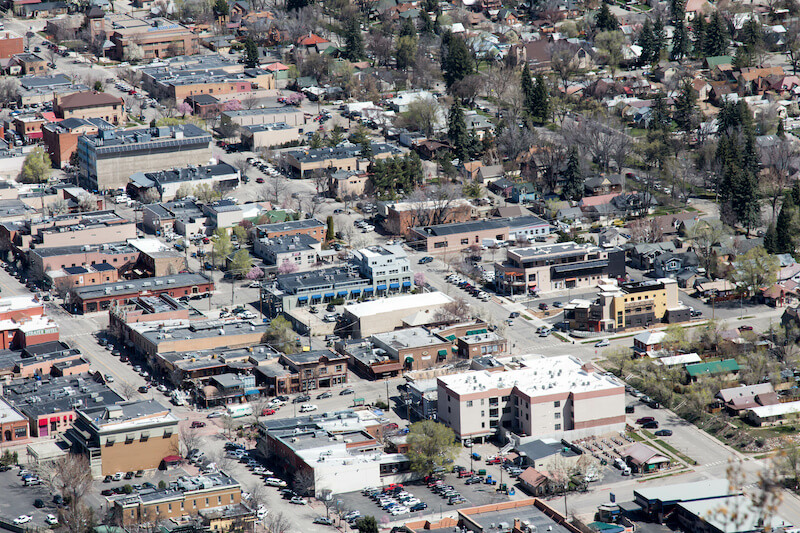 Beneath the old-time charm of downtown Durango, modern art, innovation, and a vibrant dining scene are at the forefront. Residents can experience fine dining, local breweries, art galleries, artisan shops, and outdoor-focused shops—all within a few walkable blocks on Main Avenue.
Your luxury home or condo may be your favorite place in town, but some of Colorado's best scenery and activities lie just outside. Whether you enjoy hiking, camping, flying down the ski slopes, or floating down a lazy river, your search for the perfect outdoor gear starts and ends downtown. Main Avenue, Durango's "Main Street," has dozens of shops celebrating Colorado's active outdoor lifestyle, most locally owned and operated. Best of all, several also offer rentals and lessons.
Durango's food scene has racked up an impressive number of awards for a small town. Residents can quench their thirst at nearly 40 craft breweries and distilleries, and delicious dinners are served every night at local institutions such as Fur Trappers Steakhouse and Bar and Primus Restaurant, some of Durango's iconic restaurants.
An Event For Every Season
Each new season means new activities and events for Durango residents. Springtime brings out the cyclists to compete in the Iron Horse Bicycle Classic, in which participants race a train to Silverton. This event draws hundreds of people annually, both participants and spectators, and there are many mini-events and activities in addition to the big locomotive race.
Animas River Days celebrates the area's longstanding history of river recreation. The event is hosted by prolific local paddler Nancy Wiley—and has been every year since the event was founded in 1983. During the event, novice and veteran athletes face kayaking, boatercross, and paddling competitions to the entertainment of onlookers who watch the thrills from afar. The real fun comes during the costumed river parade that floats down the Aminas and past spectators watching from Santa Rita Park.
The only sight more impressive in the winter than Durango's rugged, snow-covered mountains is the spectacle that is Snowdown. Founded in 1979 as a way to entertain townspeople during the winter, Snowdown has spawned into a multi-day event featuring themed shows, contests, and games.
Live the Durango Dream
Durango was once a mining and railroad stronghold, but today it's a welcoming place for everyone looking to settle in the West. Explore all the things to do in Durango and fall in love with this southwest Colorado gem.
Thinking about buying a home in the Durango area? Our REALTORS® are ready to help you find the home of your dreams!