Is Edgemont Highlands a Good Place to Live? Edgemont Highlands Amenities & Lifestyle Guide
Posted by Ryan Poppe on Monday, March 27, 2023 at 1:43:48 PM
By Ryan Poppe / March 27, 2023
Comment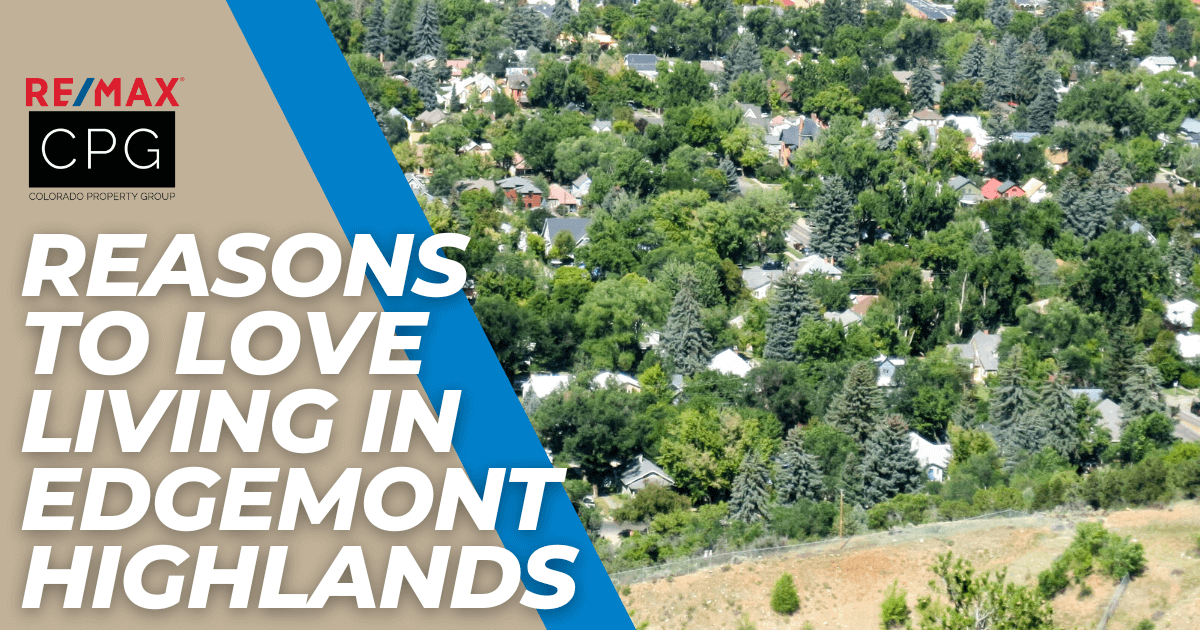 The Edgemont Highlands neighborhood in Durango represents the very best mountain living in this part of Colorado. The neighborhood is just five miles from historic Downtown Durango and Fort Lewis College. New construction homes are available in the community with nicely-sized lots, allowing people to purchase horse properties or simply have more space and privacy than what can be found in town. Having a new home built from scratch also allows buyers to end up with a house that more closely resembles their "dream home." Here are some things that make living in Edgemont Highlands—one of Durango's best neighborhoods—so appealing to homeowners.
7 Reasons to Move to Edgemont Highlands
When you look at all that Edgemont Highlands has to offer, it's not a surprise that people love living here. These reasons include:
Over 10 miles of walking and hiking trails
Easy access to the Florida River
Community garden tended by volunteers
Dozens of public art installations
Just 15 minutes from Downtown Durango
Community Lodge for community gatherings
Beautiful homes surrounded by trees
The Edgemont Highlands Lifestyle
Edgemont Highlands comprises several subdivisions, including Edgemont Meadows, the Timbers, and the Overlook. The neighborhood encompasses about 500 acres, 200 of which are reserved for open spaces. All the medium- and large-sized lots have ponderosa pine trees and amazing views of the surrounding valleys. The wide-open area means the neighborhood has many of Durango's homes with acreage.
This neighborhood is an outdoor lover's paradise. Residents can access more than 10 miles of private trails through wooded areas, perfect for a daily hike or walk. They also have private access to about 1.5 miles of the Florida River for blue ribbon fishing opportunities. Edgemont Highlands even provides direct access to the National Forest, which presents even more opportunities for hiking, camping, horseback riding, and outdoor adventures.
A Community Lodge at the neighborhood's center serves as the residents' clubhouse. Private and neighborhood events can be hosted there. If anyone in Edgemont Highlands gets tired of all the peace and fresh air, Downtown Durango is just a 10-minute drive away along Florida Road (County Road 240).
Employers Near Edgemont Highlands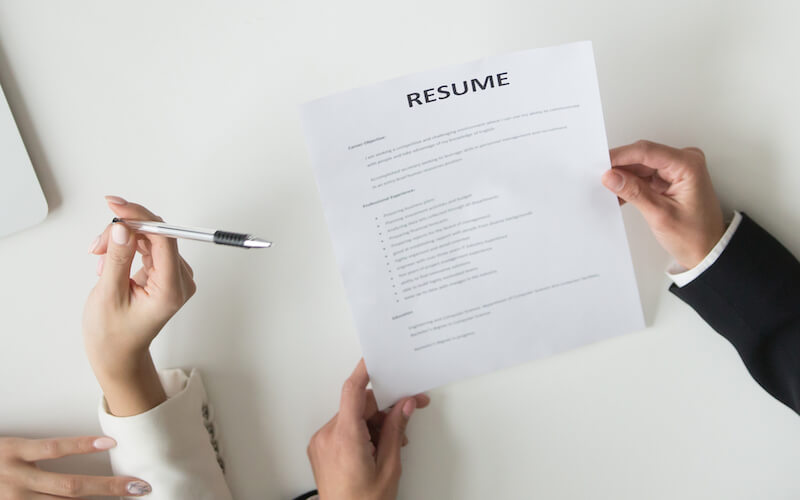 Durango, CO, is expected to experience a modest growth of about 1.3 percent through 2040, allowing it to retain its small-town feel. This growth also means there will continue to be opportunities for workers and entrepreneurs in this part of southern Colorado. The top industries contributing to the economy in Durango are:
Health & medicine
Retail
Accommodation & food service
Education
Mining
Oil and gas
Here are just a few of the larger employers located within a 15- to 20-minute drive from Edgemont Highlands:
Purgatory Ski Resort, located about 25 miles north of Durango, employs approximately 1,000 seasonal workers during the ski season.
Mercy Regional Medical Center is the area's largest hospital, with around 860 employees.
Axis Health Systems operates several healthcare clinics in Durango, including behavioral and mental health clinics, dental care, and substance abuse treatment programs. Its corporate headquarters is also located in Durango, employing around 500 people.
Crossfire LLC is a company that provides construction and infrastructure related to Colorado's oil and gas industry. They provide about 700 jobs for people living in Durango.
Edgemont Highlands Amenities
Edgemont Highlands has a rustic feel thanks to the design of many of the neighborhood's luxury homes and dream properties. But that doesn't mean it's lacking in amenities. The area is just minutes from the best shopping in Durango, and there are quite a few amenities right here for locals to take advantage of.
Neighborhood Services
Every home in Edgemont Highlands has access to more than 10 miles of wooded trails for hiking or jogging. The neighborhood also has a Community Lodge, a large log cabin with a fireplace, meeting rooms, a kitchen, an outdoor patio, and a picnic area.
The Lodge is fitted with floor-to-ceiling windows that highlight views of the natural landscape. Demonstration gardens following the community's landscaping guidelines are just off the patio area. During the winter, an impressive fireplace provides an inviting atmosphere. There is a kitchen for scheduled parties and restrooms for residents and guests, along with an enclosed mailroom.
Residents can add a little spice to their cooking with a visit to the Highlands Community Garden located adjacent to The Lodge. The flavorful garden is filled with a variety of fresh herbs. The garden is tended to by volunteers who take care of the plants and mark which herbs are ready for residents to take snips of what they need when preparing their favorite meals.
Fresh herbs are available from spring through fall. When the plants are regenerating, the volunteers will mark the plant, so only those plants ready for harvesting are snipped. This ensures an ongoing production of fresh herbs for the community. Edgemont Highlands offers residents so many amenities that it's tough to believe it's one of Durango's most affordable neighborhoods.
Edgemont residents also have private access to about 1.5 miles of fishing along the banks of the Florida River. Most of the fish are rainbow and brown trout, with a few brook trout. The neighborhood also has some public art and sculptures that blend into the natural landscape for everyone to enjoy.
Neighborhood Shopping
Residents can access many businesses from the Edgemont Highlands community, beginning with restaurants such as J. Bo Pizza & Rib Co. The Smiley Cafe, Zia Taqueria, and Mongolian Grill are less than 20 minutes away. While out and about, stop in at flavorful Still Life Coffee & Botanicalsfor a relaxing cup of coffee.
An assortment of casual stores, shops, and a fitness center and spa are located on Florida Road. Enjoy a workout at Durango Fitness Center, bring your pet in for grooming at Happy Paws Pet Spa, pick up fresh baked goods from Odd Bird Baking Co., or get a tune-up at Durango Autoworks.
Downtown Durango is just a 5- to 10-minute drive from anywhere in Edgemont Highlands for any needed shopping. Just follow Florida Road to the southwest to reach the northern part of the downtown area. Durango has a thriving downtown with everything from grocery and pharmacy stores to sporting goods, hardware, electronics, bookstores, clothing, and sporting goods.
Continue south on Camino del Rio, just a few minutes drive further to reach several big box stores like Walmart and Home Depot.
Neighborhood Property Owners Association
The Edgemont Highlands Community Association works to ensure uniformity and beauty of the homes and surrounding areas in the neighborhood. For example, almost all homes here are stick-built and have natural gas hookups. Limiting homes to natural gas has reduced the need for monthly propane deliveries, cutting down on congestion and noise during the winter months. The Community Association also maintains the Lodge and the amenities provided there, the river access and private trails, and other services.
Architecturally, each home's design must be compatible with nearby homes. This includes compatibility with the home's general style, height, exterior materials, and exterior colors. Existing trees and vegetation are protected and cannot be removed for indiscriminate purposes just to accommodate the home.
New construction homes have their own guidelines to ensure that all the community requirements are in place and adhered to throughout the construction process from start to finish. To maintain the quality expected at Edgemont Highlands, plans must undergo review for approval.
The benefits of adhering to the guidelines are assurances that harmonious designs that blend with other residences are in place throughout the community. Preserving the natural landscape is a priority, and all of these efforts have led Edgemont Highlands to be considered among Durango's best master-planned communities.
Things to Do in Edgemont Highlands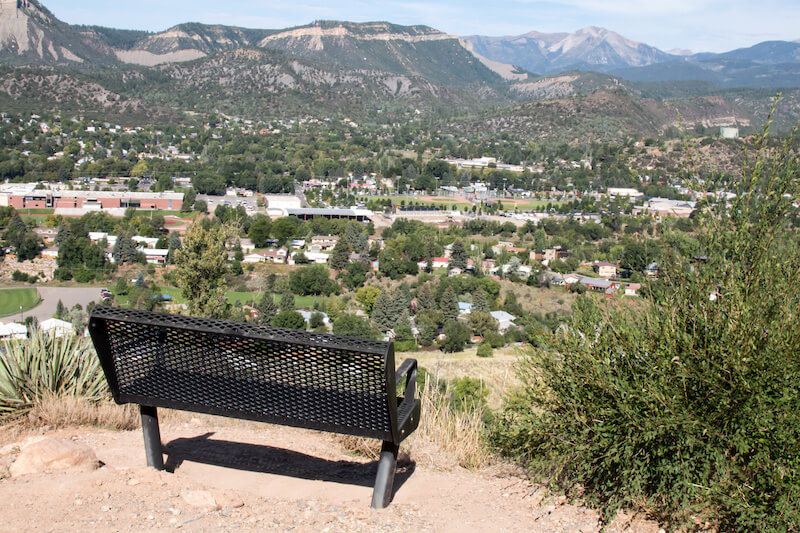 Living in Edgemont Highlands means residents always have access to the best things to do in Durango. From enjoying the great outdoors to heading into Downtown Durango for fine dining or cocktails to visiting nearby must-see attractions in the Durango area, there's a little something for everyone in Edgemont.
Outdoor Activities
A natural oasis with hundreds of acres just minutes from your front door is not something most people get to experience regularly. Durango's walking and hiking trails provide breathtaking views of the surrounding area, especially during the late spring through autumn months. There are easy trails that follow the Animas River through Durango, to moderate or challenging trails that head into the hills and wild places nearby. And that's not even including the 10-plus miles of private hikes available in Edgemont Highlands. Fly fishing and bank fishing on the Florida River are also favorite pastimes for neighborhood residents.
The landscape is thriving and inviting, with scenic sloping meadows, rocky lichen-covered terrain, and tall stands of pine, oak, and juniper forests dotted with over 150 plant species native to the area. Local artists have added detailed statues and carvings along the trails that complement the surroundings.
With over 500 acres encompassing the Edgemont Highlands community, meticulous care and consideration were prioritized when planning the community to preserve its natural state. In other words, ensuring a small ecological footprint was paramount in planning the community layout and landscaping.
Some of Durango's best parks and recreation areas are nearby, including Schneider Park, Riverfront Park, Crestview Park, Brookside Park, and scenic Mesa Island Park. Enjoy a favorite game on one of the playing fields at Riverview Sports Complex.
For river access, scenic views, walking paths, and wildlife observation, Oxbow Park and Preserve offers 44 acres of open space and is only 13 miles from Edgemont. Residents who like the feel of iron in their hands can swing into action at Hillcrest Golf Club, just 12 minutes from home.
During the winter months, several places are available for cross-country skiing, or residents can hit the slopes at the Purgatory Ski Resort.
Restaurants, Breweries & Bars
When it's time for a meal or a drink, here are some local favorites in Downtown Durango:
Fired Up Pizza: Wood-fired artisanal pizza in a family-friendly setting
Chimayo Stone Fired Kitchen: Fine, upscale dining with a full cocktail bar and wine list
11th Street Station: Outdoor patio dining with a menu that offers cuisine from multiple places around the world
Famburger: Detroit-style hamburgers and coneys in Durango
Animas Brewing Company: Open seven days a week with comfort pub food and beers on tap
Animas Chocolate Company: Handcrafted chocolates, cookies, and an excellent coffee and tea shop
Nearby Attractions
The Durango Recreation Center provides year-round access to indoor pools, a hot tub, an indoor track, a weight room, and more. Fitness classes are also available.
Several companies facilitate whitewater rafting on the Animas River and other surrounding areas in southern Colorado. Another fun way to view the area is by hopping on a Durango & Silverton Narrow Gauge Railroad tour, available year-round.
For a look at the area's history, stop by the Animas Museum. The Durango Botanic Gardens, next to the public library, is a great place to walk through during summer.
Edgemont Highlands Schools
Edgemont Highlands is within the boundaries of Riverview Elementary School in Durango, which the Durango School District administers. The closest middle school to the neighborhood is Mountain Middle School, and high schoolers attend Durango High School.
There are numerous private options for schools in Durango and the surrounding area for parents to choose from as well. Durango Columbine Christian School is a Seventh-Day Adventist elementary school, the closest option to Edgemont Highlands. St. Columba School is a private K–8 Catholic school. Colorado Timberline Academy is a private high school that offers a non-traditional college prep curriculum. High schoolers participate in various outdoor activities like skiing, snowboarding, hiking, rock climbing, and more, in addition to traditional school coursework.
For college students, Pueblo Community College has a campus in Durango. It offers associate's degrees, certificates, and a Bachelor of Science in Nursing degree. Other academic tracks include Agriculture, Computer Information Systems, and Early Childhood Education.
Fort Lewis College in Durango serves nearly 4,000 undergraduates seeking a bachelor's degree. Many companies in Durango give hiring preferences to local students who graduate from this school. In addition to 32 baccalaureate degrees, the school participates in several NCAA Division II sports.
The Best in Colorado Mountain Living
Edgemont Highlands provides some of the best access to the best outdoor activities in Durango while remaining just minutes away from all the nearby amenities Downtown. The fantastic outdoor setting of this neighborhood fosters a high quality of life for residents. With historic downtown Durango just a short drive from home, area parks and recreational facilities nearby, access to the Florida River for quiet walks, exciting fly fishing, and private hiking and bicycling trails, residents have their own slice of the good life right outside their front door.
If Durango sounds like the perfect place for you, contact Colorado Property Group of RE/MAX with Durango Homes for Sale at (970) 946-0601 to get in touch with a Durango real estate agent and get ready to call this beautiful mountain town home.