Living in Edgemont Meadows: 6 Things to Know Before Moving
Posted by Ryan Poppe on Tuesday, March 28, 2023 at 9:15:11 AM
By Ryan Poppe / March 28, 2023
Comment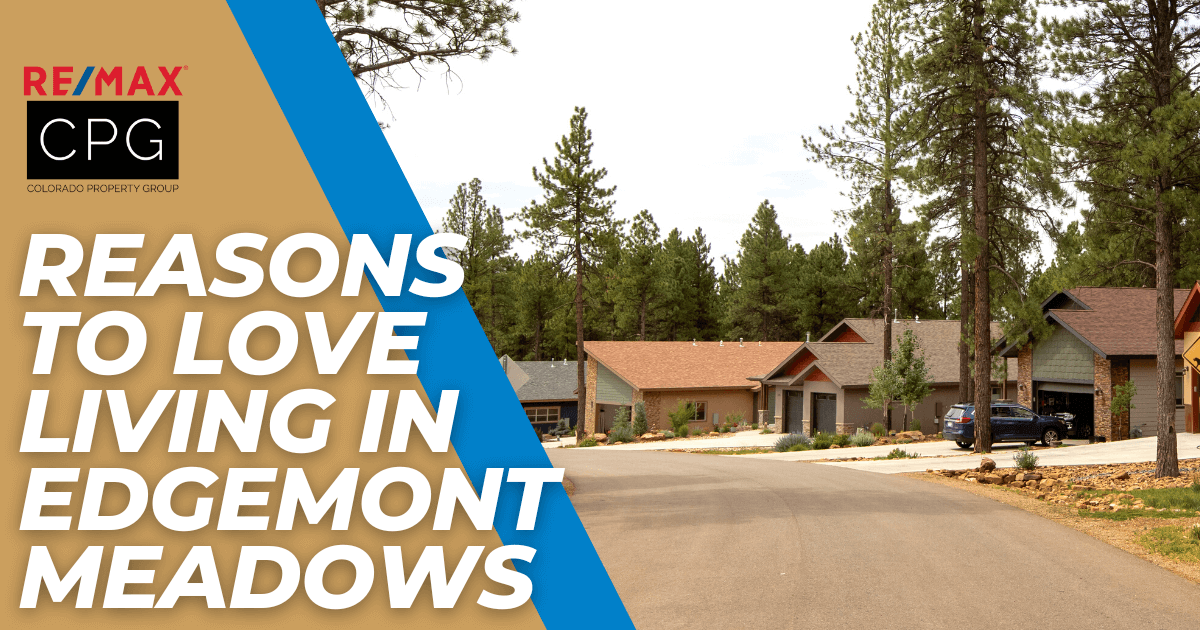 The Edgemont Meadows neighborhood allows residents to live among the stunning vistas of the mountains and canyons in southern Colorado. Located just five miles away from Durango, Edgemont Meadows is rural and rustic while remaining close enough to the city for every needed modern convenience. Edgemont Meadows has private amenities for its residents and is close to nearby restaurants, shopping centers, and schools. The community has its own water system and access to abundant outdoor adventures. Here's a closer look at what it's like living in Edgemont Meadows.
7 Reasons to Move to Edgemont Meadows
Beautiful homes surrounded by nature
Private passes for catch-and-release fishing
Edgemont Ranch Metropolitan District neighborhood services
Close to the Florida Road Commercial Area
Quick access to downtown Durango
Mt. Baldy Trail entrance
Thirty minutes from Purgatory Ski Resort
The Edgemont Meadows Lifestyle
Edgemont Meadows has limited condos and townhouses, while the remaining residences are single-family and luxury homes with a rustic feel. New construction properties are still being built on lots among the winding streets and hills of the neighborhood, presenting new investment opportunities for those moving to Durango.
The original plan for the development included a golf course and a retail shopping center. However, those plans changed to preserve the natural landscape. There are now open spaces and a community lodge instead of the originally planned features.
Every home in Edgemont Meadows connects to a private trail system running through wooded areas and quiet meadows. Residents can access a private one-mile stretch of the Florida River for fishing, recreation, and a 140-acre scenic easement.
Edgemont Meadows is a private getaway for residents when they come home from the city. A close community, access to nature, and a design philosophy that protects and enhances the natural Colorado environment are the hallmarks of life in Edgemont Meadows.
Employers Near Edgemont Meadows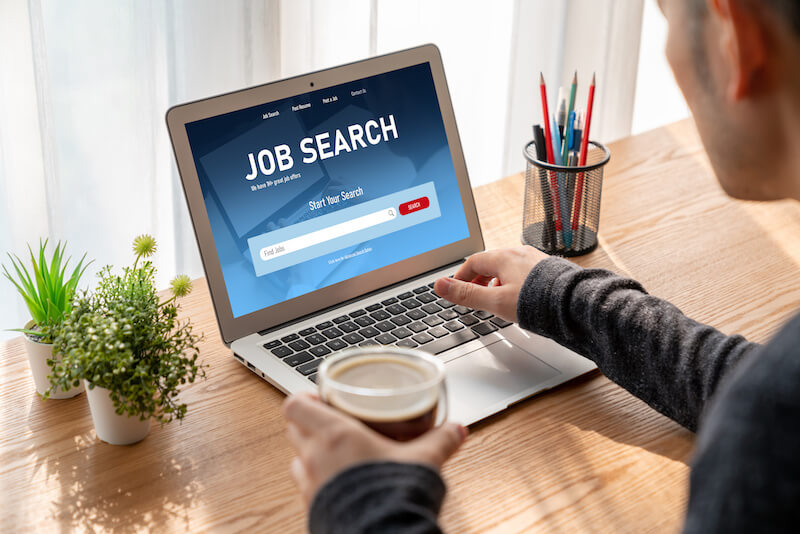 Durango's economy is supported by mining, oil, and gas jobs. However, it has become more diversified in recent years, with healthcare, education, financial services, and other opportunities for employment. The tourism and recreation sector is also substantial, thanks to the amazing whitewater rafting, fishing, hunting, and guided outdoor adventures drawing thousands of visitors annually. Available jobs in Durango have grown about 1.4 percent since 2010, according to the Durango Chamber of Commerce.
Health and wellness is the largest employment sector in La Plata County. Between Mercy Hospital, Axis Healthcare, and the Animas Surgical Hospital, more than 1,200 people work in healthcare. Vantiv Integrated Payments, a financial services company, employs more than 450 people. Big box stores like Walmart and Home Depot provide more than 400 jobs in Durango. The Rocky Mountain Chocolate Factory in downtown Durango employs more than 150 people.
Edgemont Meadows Amenities
Edgemont Meadows provides several excellent amenities for residents to enhance their lifestyles and provide great convenience. Here's a look at some of the great neighborhood amenities available in Edgemont Meadows.
Neighborhood Services
The Edgemont Ranch Metropolitan District provides water and sewer services for the neighborhood and handles snow plowing during winter. Edgemont Meadows has many miles of hiking trails for residents to enjoy, which connect to every home. There are private passes for catch-and-release fishing along a one-mile stretch of the Florida River for every resident.
The Durango Community Recreation Center is about a 15-minute drive on Main Avenue for those who want to stay fit. The rec center is open seven days a week for members and has an indoor pool, a full gym, a weight room, and fitness classes with personal trainers. Mercy Hospital is a short drive from the neighborhood.
Neighborhood Shopping
The Florida Road Commercial Area is only about five minutes from Edgemont Meadows. Near the intersection of Florida Road and County Road 250, there's a gas station, numerous convenience stores, banking services, and some fast food restaurants.
Drive another five minutes along Florida Road to the downtown area and the Durango Mall. The mall has approximately 20 stores, including many recognizable national chains. Virtually anything on a person's shopping list, including groceries, can be found along Main Avenue and Narrow Gauge Avenue in downtown Durango.
Things to Do in Edgemont Meadows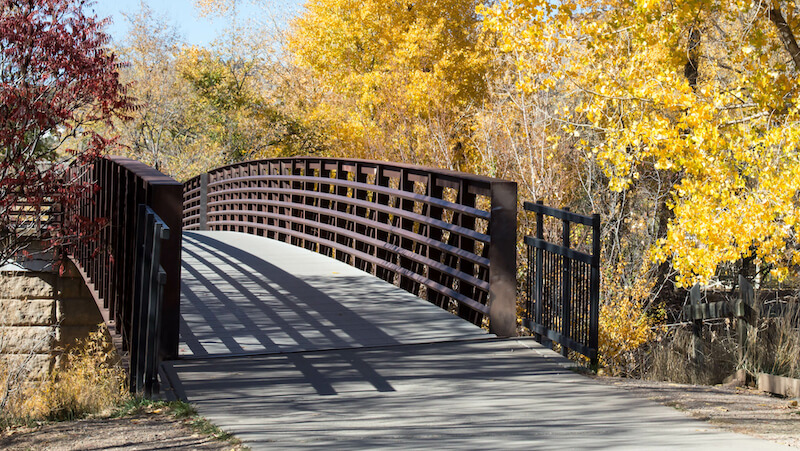 Edgemont Meadows is brimming with outdoor adventures right next door to a small college town filled with world-class dining and other activities. There's always something going on in Durango. And those who want to "get away from it all" can do that in Edgemont Meadows, too.
Outdoor Activities
Outdoor adventures are waiting just outside the front or back door of every Edgemont Meadows home. Thanks to the system of private trails running through about 700 acres of natural space, there is always a way to get outside and enjoy some fresh air and wildlife viewing during warm weather. At the neighborhood's northern end, adventurous types can find the trailhead to Mt. Baldy Trail. This six-mile out-and-back path climbs to the top of Mt. Baldy and is open to hikers and horseback riders. Don't forget the Florida River is stocked with trout every year for residents to enjoy fishing on the water.
Restaurants, Breweries & Bars
The dining scene in downtown Durango is nothing short of amazing. Here are some notable restaurants, breweries, and bars worth checking out:
Ore House Restaurant
Mahogany Grille at the Strater Hotel
Michel's Corner Crepes
Ska Brewing Company
Animas Brewing Company
Steamworks Brewing Company
Wild Horse Saloon
Diamond Belle Saloon
Four Leaves Winery
Nearby Attractions
Purgatory Resort is located just 30 miles north of Edgemont Meadows. This popular ski mountain and resort is a favorite winter destination for many locals and tourists each year. It hosts parties and special events frequently, and kids under 12 always ski for free.
Durango Adventures offers various outdoor experiences that everyone in Durango should do at least once. Visitors can try their luck at ax throwing, cruise the wilds in a dune buggy, or go whitewater rafting. The biggest draw by far, however, is the company's ziplining tours.
Another great way to spend a day is to visit downtown Durango and explore the local specialty shops and community events.
Schools Near Edgemont Meadows
Three nearby schools are zoned for Edgemont Meadows, all less than 15 minutes from the neighborhood. The Durango School District manages Riverview Elementary School, Mountain Middle School, and Durango High School.
The three private schools closest to Edgemont Meadows are:
Durango Columbine Christian School
St. Columba School
Colorado Timberline Academy
Many local students stay in the area to attend Fort Lewis College, a four-year public university offering 32 bachelor's degree programs. The campus has about 4,000 students enrolled each year, and the school participates in NCAA Division II sports.
There's also a branch of Pueblo Community College in Durango. This two-year school offers associate's degrees and certificate programs in skilled trades, agriculture, early childhood education, and several additional course tracks. PCC also offers a four-year bachelor's degree in Nursing.
Welcome to Edgemont Meadows
Edgemont Meadows has grown slowly through the years following the design principles of sustainable development. All homes are built to follow the land's natural contours, leaving the smallest footprint possible. This rural mountain community is a welcoming location for those wanting to move to the Durango area. It provides incredible access to Colorado's natural beauty while remaining close to a small college town for everything else.
If Durango sounds like the perfect place for you, contact Colorado Property Group of RE/MAX with Durango Homes for Sale at (970) 946-0601 to get in touch with a Durango real estate agent and get ready to call this beautiful mountain town home.