Living in Edgemont Ranch: 5 Things to Know Before You Move to Edgemont Ranch
Posted by Ryan Poppe on Thursday, March 30, 2023 at 9:30 AM
By Ryan Poppe / March 30, 2023
Comment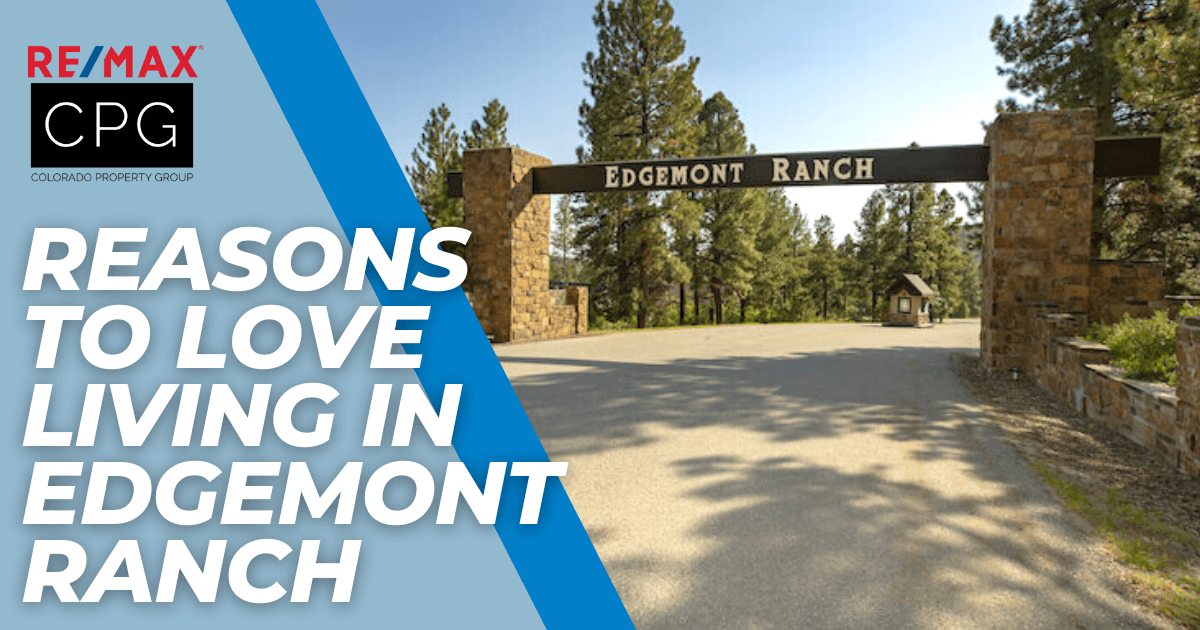 The Edgemont Ranch community offers its residents quiet living in the pines without compromising on all the creature comforts. Residents never have to go far for outdoor fun if they don't want to. Hiking trails offer year-round opportunities to explore the stunning natural landscape. The Florida River is a beautiful spot to fish, while a community playground and tennis courts let residents get active on a whim.
With so much to see and do around Edgemont Ranch, it's obvious why so many people proudly call this community their home. Before moving to Durango or the surrounding area, here's everything you need to know about living in Edgemont Ranch.
The Edgemont Ranch Lifestyle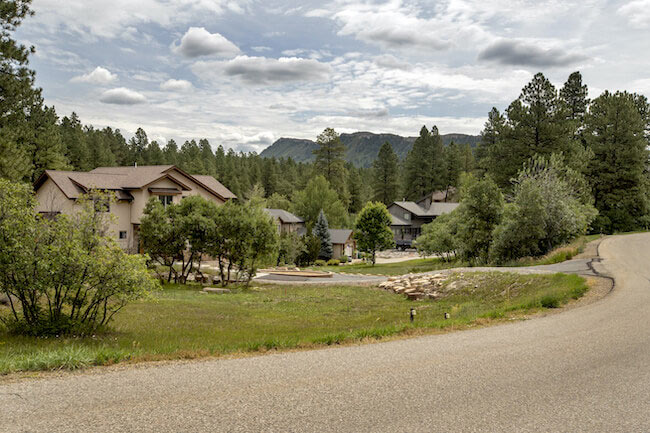 As the name implies, the Edgemont Ranch community began around 1905 as an actual 1,400-acre ranch. C.C. Perkins owned and operated the ranch lands until 1934, serving as a pillar of the La Plata County agricultural community.
Four owners bought and sold the ranch, and then in 1981 it was purchased by a development company with a vision of creating a housing community. Their plans got approved just one year later, allowing them to get started on the build.
While establishing the community space, the developers decided to retain Perkins's historic home built in 1909, which still stands today. Modern homes went up around it, along with many excellent community amenities.
Great care went into designing the neighborhoods around the towering pine trees, some of which are among Durango's best neighborhoods. With this approach, the designers ensured that each home felt quiet and secluded without having to live far from neighbors. Every home has about an acre of land plus all the modern amenities, like central water and sewer connections.
When residents want to get together, they head to the tennis courts, playground, or hiking trails. The six miles of trails provide a place to hike and ride bikes during the summer and snowshoe in the winter. Community members often meet along the shores of the Florida River to see what's biting and share big fish tales.
Residents can also travel six miles down Florida Road to enjoy all that historic downtown Durango offers. Wagon rides, ghost walks, a fantastic bar scene, and mining and railroad history tours let everyone enjoy the Wild West experience to the fullest.
Employers Near Edgemont Ranch
Edgemont Ranch residents don't have to travel far for job opportunities designed to help them build truly rewarding careers. The primary industries driving the economy in Durango, Colorado, are food services and accommodation, educational services, healthcare and social assistance, and retail trade. The leading employers include Mercy Regional Medical Center, Fort Lewis College, and Rocky Mountain Chocolate Factory.
Upon getting a job at Mercy Regional Medical Center, Edgemont Ranch residents only have to commute 15 minutes, or less than 10 miles, down Colorado Road 234. This 82-bed hospital provides acute care to people of all ages and is the largest, most advanced medical facility in Southwest Colorado. Over 135 physicians work here, along with registered nurses, administrators, receptionists, janitors, and other key professionals.
Fort Lewis College also offers rewarding job opportunities made even better by the ultra-short seven-mile commute down Florida Road. Nearly 1,000 employees work at this four-year college, helping students earn their undergraduate and graduate degrees. Positions range from admin assistants and custodians to professors and advisors.
Rocky Mountain Chocolate Factory is another fantastic place for Edgemont Ranch residents to work. This famous candy shop has been rolling out truffles, caramels, and more since 1981, and everyone loves to get in on the action. An easy seven-mile commute down Florida Road sweetens the deal even more, as does the positive work culture and competitive pay and benefits.
Edgemont Ranch Amenities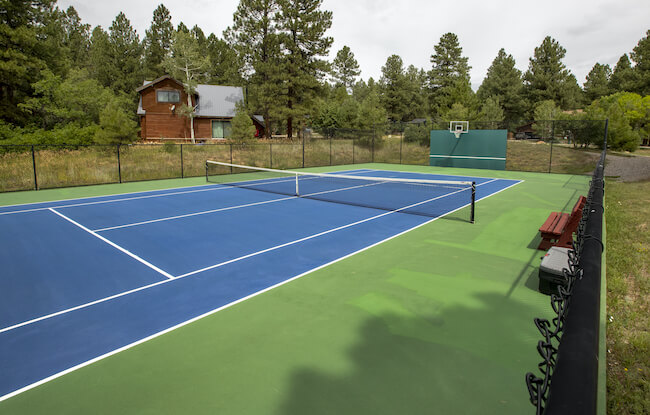 Edgemont Ranch developers wanted residents to have access to all the comforts of modern living. So, they left no stone unturned in curating a space that would speak to the community's needs without impacting its quiet atmosphere. While doing that, they also kept the greater Durango region in mind, ensuring residents had all they needed to enjoy a high standard of living through the years.
Neighborhood Services
Only six miles away, the city of Durango, Colorado, has ample neighborhood service providers, including top-notch medical facilities and a community center. Most Edgemont Ranch residents travel there by car since there are no public transportation routes. The downtown area is 35 minutes away by bicycle, giving residents a way to get in a workout while running errands. One of the key tips for driving in Durango is to minimize winter driving, and Edgemont Ranch's location enables just that.
Mercy Regional Medical Center is the leading general hospital for residents to visit for their acute care needs. Residents can go to La Plata Family Medicine for general care, while Preston Knight DDS is the preferred local dentist. When pets need care, Durango Animal Hospital, Alpine Animal Hospital, and Riverview Animal Hospital are nearby.
Durango Community Recreation Center is only 12 minutes away, so residents always have somewhere to go for indoor fitness opportunities. Visitors can swim in the lap pool, enjoy a long soak in the hot tub, take a brisk walk on the indoor track, and get a good workout using the fitness equipment. There's also a climbing wall and a gymnasium perfect for playing basketball, racquetball, and many other sports.
The Durango Sports Club is a full-service fitness club open seven days a week. Members can take strength training, cycling, and other classes and work individually with personal trainers. The Sports Club has Durango's only outdoor pool, which is open during summer. The club has a full gym with weights, cardio machines, and more.
Neighborhood Shopping
A trip to the best shopping destinations in Durango gives residents ample opportunities to shop for groceries, apparel, household goods, and much more. There are over 500 stores in the area, including many locally owned and operated boutique shops filled with handmade goods.
The most popular places to shop include:
Moose on the Loose: T-shirts, souvenirs, and their ever-popular sticker collections
The Good Karma Shop: Eclectic mix of handmade, unique jewelry and accessories
A Shared Blanket Gallery: Superb artwork, jewelry, and more made by Native American artists
Durango Antique Market: Over 25 vendors offering their antiques and other treasures for sale
Dancing Willow Herbs: Upscale apothecary selling herbal concoctions made using local herbs
Twilight Toys: A fantastic store with a well-curated collection of toys, games, and collectibles
Gardenswartz Outdoors: Everything residents need to enjoy hiking and backpacking adventures
Edgemont Ranch is also a very short drive from Durango's Florida Road commercial area. As the city has expanded eastward, this commercial district offers several specialty shops and convenience stores, which most residents drive past every day on their way to work or home. The district has gas stations, banks, fast food restaurants, and other service businesses.
Gardening is popular with Edgemont Ranch residents, and Botanical Concepts is the place for seeds and plants. They sell vegetable seeds, potting soil, live native plants, seedlings, and much more for avid gardeners to enjoy.
Bread Durango is a favorite place for locals to enjoy coffee and pick up pastries or fresh-baked bread.
As for groceries, residents can shop at City Market, Albertsons, or the Walmart Supercenter for all they need. The Durango Natural Foods Co-op and Natural Grocers are the top spots for natural and organic products.
Edgemont Ranch Metropolitan District
Living in rural areas often means that every residence needs a private well, which adds considerable construction costs and ongoing maintenance for many homeowners. Fortunately, Edgemont Ranch has its own water system. The Edgemont Ranch Metropolitan District provides a full domestic water system, including drinking water and a sewage system to which every home is attached. The district also manages all residences' construction, maintenance, and snow plowing, which is extremely helpful for homeowners because the Durango area averages around 71 inches of snow each year.
The Edgemont Ranch Metro District allows residents to pay their ERMD bill online conveniently. The method is via paperless wire transfer, and people can pay their water and snow removal bills monthly or via automatic withdrawal. This amenity includes a water treatment plant and a wastewater management system exceeding state regulatory codes. The District has senior water rights on the Florida River and also sources water from a local conservancy district.
The ERMD also offers residents 24-hour emergency assistance if they are unexpectedly snowed in or need help with their water system for any reason.
Things to Do in Edgemont Ranch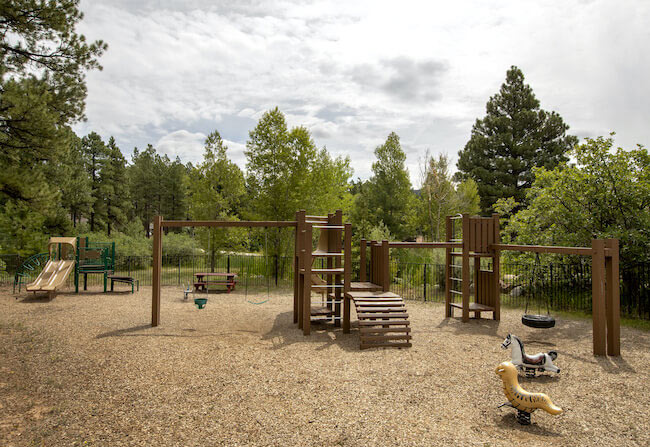 Some of the best outdoor activities in Durango, restaurant experiences, and more await Edgemont Ranch residents whenever they want to venture into town. So, it's always easy to find an excellent way to spend the day alone or with friends and family.
Outdoor Activities
Six miles of hiking trails and the nearby Florida River allow Edgemont Ranch residents to leave their homes and instantly enjoy the natural landscape. Residents love to go hiking, biking, and snowshoeing on the trails, depending on the weather. Fly fishing on the river is also a popular pastime, especially when the rainbow trout start biting in earnest.
The trailhead to Mount Baldy Trail is on the north side of the Edgemont development. A six-mile public trail leads up to the top of Mt. Baldy in the San Juan National Forest. It's managed by the US Forest Service and is open for hiking and horseback riding from spring through fall, so long as there is no snow on the ground.
For even more outdoor adventures, residents can go just past Durango's historical downtown area to Oxbow Park and Preserve. In this 44-acre preserve—also one of Durango's best parks—visitors can go hiking along the trails, enjoy watching over 85 types of birds, and kayaking or rafting along the Animas River. Other places nearby to enjoy the great outdoors are the San Juan National Forest and Barnroof Point.
Chapman Hill is an indoor and outdoor rec center in Durango, just minutes from Edgemont Ranch. The indoor section has an ice rink during winter and a roller rink during summer. There are weekly family skate times and classes for budding hockey players and figure skaters. The outdoor portion is a groomed hill for skiing and snowboarding and has two tow ropes to help people trek up the hill. The hill combines natural and man-made snow to provide plenty of fun every year.
Restaurants, Breweries, & Bars
No matter what cuisine calls their names, residents can always find good eats and fancy drinks with a trip into the heart of Durango, Colorado. From fast food burgers to organic fine dining at Durango's most iconic restaurants, this city truly has all the restaurants everyone needs to enjoy memorable meals on the go. Bars and breweries are equally plentiful, making it easy to find handcrafted cocktails, fine wine, and beer on tap.
When it's time for fast food, residents can count on always finding the leading players in the industry, including Wendy's, McDonald's, and Sonic Drive-In. For a little something different, there's Freddy's Frozen Custard, Zia Taqueria, and Famburger.
The top fine-dining restaurants in the area include:
Eolus Bar & Dining
Seasons of Durango
Jean Pierre Bakery & Wine Bar
East by Southwest
Chimayo Stone Fired Kitchen
Residents can choose between some of Durango's best bars—like Orio's Roadhouse, Starlight Lounge, or Balcony Bar & Grill—for local watering holes. Popular breweries include Animas Brewing Company, Ska Brewing Co, and Steamworks Brewing Company.
Nearby Attractions
Even more fun and adventure await at Durango's top museums, including The Animas Museum, Durango & Silverton Narrow Gauge Railroad, and Purgatory Resort. Visitors can explore the various exhibits set across the restored 1904 schoolhouse at The Animas Museum. At any given time, exhibitions explore the region's history, local wildfires, and life in the Wild West.
Residents can go on the ride of a lifetime at the Durango & Silverton Narrow Gauge Railroad. The Durango steam train takes its passengers across the gorgeous Colorado landscape. All along the way, passengers learn about the region's history and culture while snacking on concessions of all kinds.
Purgatory Resort offers endless mountainside adventures about 30 miles to the north of Edgemont Ranch. Visitors can swing by for skiing, snowboarding, snowmobiling, mountain biking, softball games, cardboard derbies, hiking, and many other fun activities. When visitors want to make a weekend of it, the onsite resort provides an unforgettable lodging experience for all ages.
Downtown Durango
Florida Road, which runs through the Edgemont neighborhood, leads straight into downtown Durango. The community is only six miles from town, making it about a 10- to 12-minute drive for all the amenities, shopping, groceries, dining, and nightlife Durango offers.
The Animas Brewing Company is a local favorite, serving pub foods and specialty-crafted beers on tap. The Animas Chocolate Company is another hotspot with artisanal chocolates, coffee, tea, and cookies.
There are bookstores and specialty stores of all types to discover downtown. The Durango Arts Center offers weekly art classes for grades 2 through 5, and live entertainment happens weekly in some venues. The Starlight Hotel has a bluegrass jam session every week, where musicians can come to learn and play music together.
Downtown is the center of activity for everyone living in Durango. The city's public events and festivals all happen here, and there are always fun and exciting things happening. The best way to experience the area is to walk down Main Avenue and start exploring!
Edgemont Ranch Schools
Students in the Edgemont Ranch community are served by District 9-R, which operates the public schools in Durango. This district has eight elementary schools, two middle schools, and two high schools.
There are several options for those who prefer private education. Colorado Timberline Academy is a non-traditional high school providing the Colorado public education curriculum, and students also partake in many outdoor activities like hiking, rock climbing, skiing, and snowboarding. St. Columba School provides K–8 education, and Durango Columbine Christian School is a private elementary school just a few minutes from the neighborhood.
A Pueblo Community College branch in Durango offers several associate's degrees in subjects like agriculture and early childhood education. It also provides a bachelor's degree program in nursing.
After graduating, many students earn their undergraduate and graduate degrees at Fort Lewis College. Popular undergraduate majors at that school include adventure education, biology, economics, exercise physiology, political science, and sports administration. If students want to stray further from Durango, they can attend Colorado State University, Colorado College, or the University of Colorado instead.
Ready to Experience the Edgemont Ranch Difference?
Edgemont Ranch provides residents with a unique living experience without skimping on the amenities. The community has tennis courts, a playground, and miles of hiking trails. Beyond that, there are many outdoor adventures, shopping opportunities, and top-notch restaurants. So, it's no wonder that residents love to call this community their home.
If you're ready to move to Edgemont Ranch, call Colorado Property Group of RE/MAX with Durango Homes for Sale at (970) 946-0601 to reach a local real estate agent who can help you find your dream Edgemont Ranch home.