Find Your Forest Lakes Forever Home: Discover the Benefits of Living in Forest Lakes
Posted by Ryan Poppe on Monday, April 17, 2023 at 2:43:18 PM
By Ryan Poppe / April 17, 2023
Comment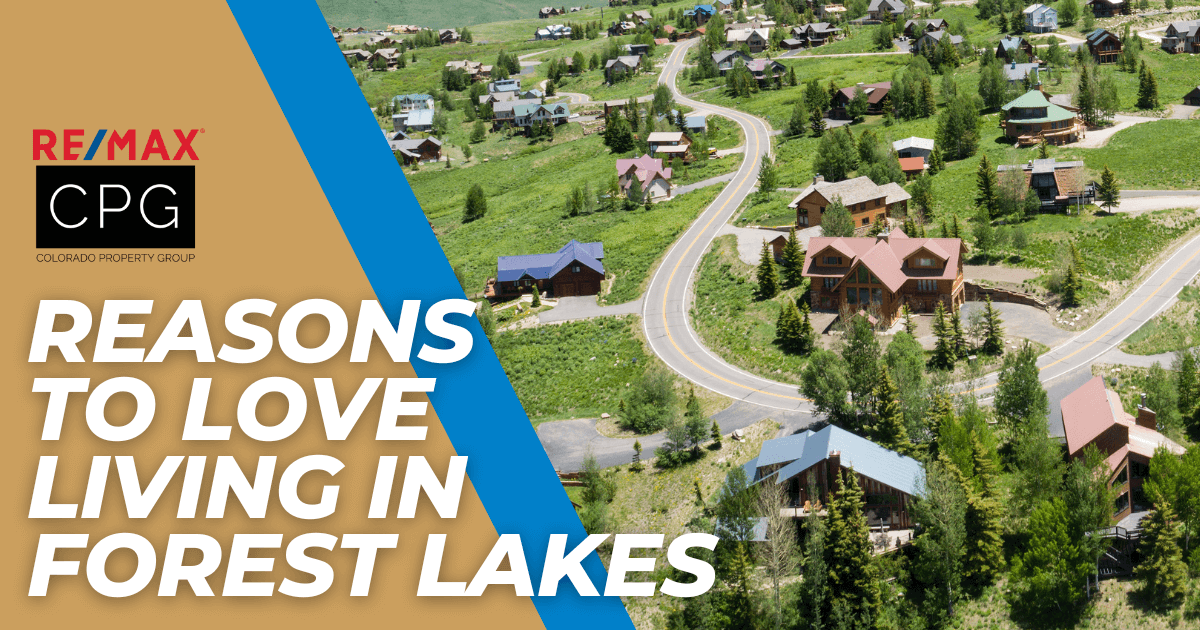 Forest Lakes is one of the most significant developments in the town of Bayfield, but large lots and a wooded atmosphere emphasize the best features of this natural setting. Many homebuyers considering moving to the Durango area happen upon Forest Lakes and fall in love. The area is known as the "Heart of the Pine River Valley." With a location as convenient to the National Forest, Forest Lakes has something to offer everyone.
5 Reasons to Love Living in Forest Lakes
Forest Lakes is in a setting that combines convenience with stunning natural views. Some of the reasons people are drawn to this community:
Just a 10-mile trip to Bayfield
Fishing at Lake Simpatico, a stocked private lake exclusively for residents and guests
Easy access to public lands and hiking trails
Just 15 minutes from the Vallecito Reservoir
Large, quiet lots for peace and solitude
The Forest Lakes Lifestyle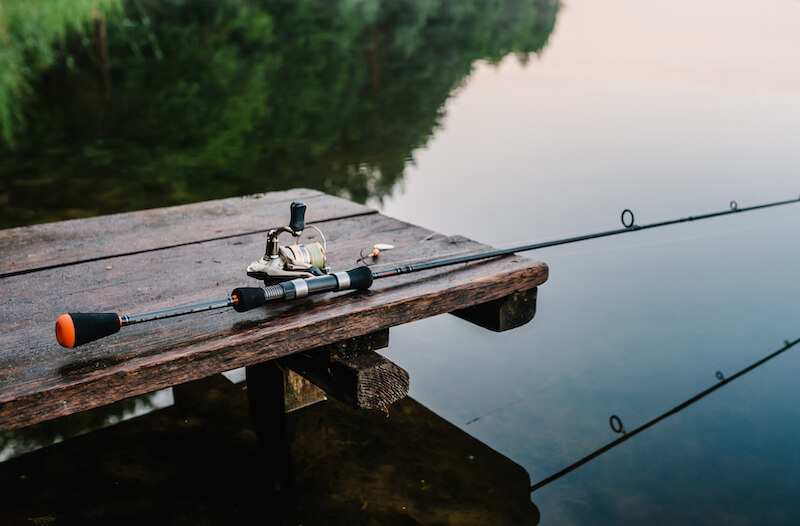 Forest Lakes lies along an east-to-west valley, surrounded by scenic mountain views. Residents enjoy access to a private man-made lake for kayaking, fishing, and other outdoor activities. This community's setting is quiet and appealing to those wishing to spend their time in nature.
A local community center can also be rented for private events.
Outside the subdivision, you'll find Colorado State Land, which connects to the nearby Rio Grande National Forest. Altogether, these local amenities, a share of Bayfield's vacant land and lots for sale, and proximity to town add up to a calm and relaxing Forest Lakes lifestyle.
Agriculture has long been a significant economic sector in the Bayfield area, and the town and its surroundings are dotted with small local farms. Bayfield has a small historic district with restaurants and shops to explore, and the neighborhoods of historic downtown Durango are just a 30-minute drive away.
Types of Homes in Forest Lakes
Homes in Forest Lakes sit on lots ranging from an eighth of an acre to over three acres. While modular homes are available in a few areas of the subdivision, most homes in Forest Lakes are built on-site. Homes come in many sizes, with many over 3,000 square feet. Most homes were built between 1970 and 2000, contributing to a pleasing mix of house styles.
Things to Do in Forest Lakes
Forest Lakes never leaves visitors and residents without something to do. Outdoor recreation opportunities abound, with boating, fishing, hiking, and much more nearby. Looking for shopping, arts, or nightlife? Downtown Bayfield can be reached in 40 minutes by bike (or 10 minutes by car).
Outdoor Activities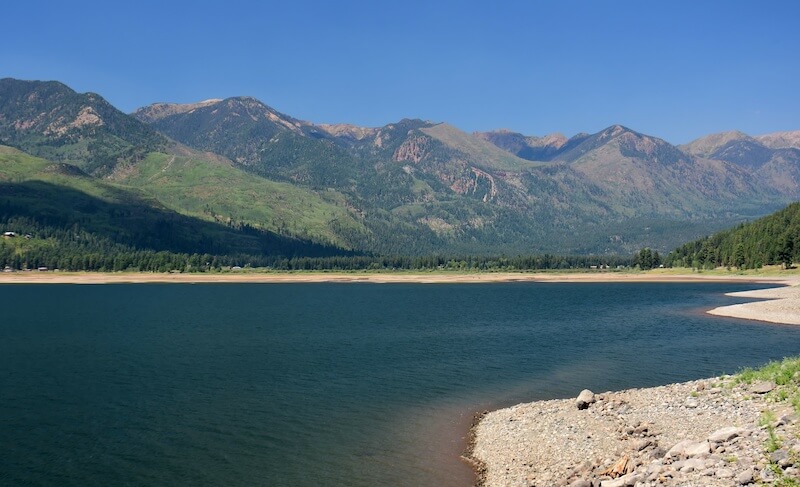 This part of Colorado is a favorite with outdoor enthusiasts. Those who enjoy camping can venture to the nearby Vallecito Resort. The property has both RV spaces and cabins. Vallecito Lake is also an excellent place for horseback riding. The area has several well-marked trails for riders of any experience level. Many lodges in the area allow visitors to ride their horses for the day.
Hunters head to the Weminuche Wilderness and the San Juan National Forest for elk, moose, black bears, mule deer, and turkeys.
Hiking enthusiasts will be pleased with the area's number and variety of trails. The First Fork Trail is a three-mile out-and-back trail perfect for spring wildflower viewing. You will surely see various wildlife on the Saul's Creek Trail loop. About 45 minutes outside the area, you can also find a short trail that will take visitors to a free-to-use natural hot spring.
There are several great fishing spots near Forest Lakes. The Vallecito Reservoir—one of the Durango area's best lakes—is excellent for pulling out bass, pike, or trout. In the Navajo Reservoir, you can find those species, along with crappie, carp, and catfish. Lemon Reservoir is a favorite spot for those looking for Kokanee salmon or trout.
In the winter months, cross-country skiing enthusiasts have their pick of local trails. The Vallecito Nordic Club is open to the public and free to use. The Durango Nordic Center is just a few miles further and offers skate skiing, snowshoeing, and classical skiing. The full suite of outdoor activities in Durango is close enough for short and sweet day trips.
Restaurants, Breweries & Bars
Nearby Bayfield offers a range of dining and entertainment options throughout the day. Enjoy breakfast or lunch at Brenda's Old West Cafe. Or, sample the pastries and breakfast foods at Baked.
Enjoy barbecue at Back Porch BBQ, a local favorite, or patio dining at Weminuche Woodfire Grill for lunch.
Beer fans will enjoy the Bottom Shelf Brewery, which features rotating guest taps and house-made brews. The Billy Goat Saloon is a popular spot to play a round of pool or enjoy live music. For a romantic dinner, consider the Mill Street Bistro—visitors rave about the warm atmosphere and excellent food. For a busier and more varied night out, Durango's best bars are an easy drive from Forest Lakes.
If you prefer to relax over coffee or tea, check out The Coffee Merchant or Lizzie Que's Fresh Start Cafe. Blue Sky Cafe is another locally-owned option and offers a wide selection of coffee and espresso drinks.
Once Forest Lakes residents have tried all of the above, Durango's iconic restaurants are a mere 20 miles away.
Nearby Attractions
The Piedra River Hot Springs can be accessed via a three-mile roundtrip hike. It is not uncommon to see wildlife along the way. The springs themselves are free to use and feature several 100-degree pools.
The Pine River Heritage Museum in Bayfield is tucked into the old Town Hall Building. This free-to-visit museum includes a range of local history displays, including an old-time school room, a recreation of the old post office, and a soda fountain.
The San Juan National Forest is just outside Forest Lakes. This area encompasses over 1.9 million acres of land. Travel the San Juan Scenic Byway for a relaxing drive or hike the forest's many trails.
The Dolores River is in a secluded and rugged area, offering a 175-mile stretch for white water rafting. Prime months for rafting include April, May, and June. Visitors can take a day trip or make a multi-day journey along the river.
There are many events in the area throughout the year. In July of each year, the Pine River Festival brings together locally brewed beer with live music performances. Entry tickets get visitors access to tastings from over 20 local breweries. Durango's best festivals are also all within 30 minutes of Forest Lakes.
Every July through October, the Bayfield Farmers Market attracts farmers and artisans from all over the area. Look for local produce, arts, and crafts at this market held each Saturday morning throughout the season.
Explore Bayfield with the assistance of informative plaques along the Bayfield Historic Walking Tour. The tour takes visitors by local landmarks, including the HC Schroder House and the historic Mill Street Drug.
Schools Near Forest Lakes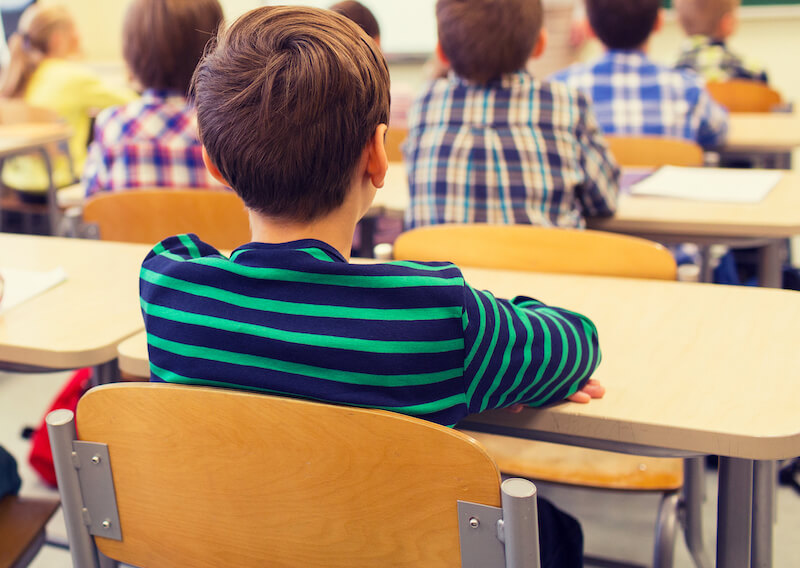 There are four public schools in the Bayfield School District. Elementary students can start kindergarten at Bayfield Primary School. Bayfield Middle School and Bayfield Intermediate serve students in Grades 6–8. Bayfield High School's staff prides itself on its collaborative and community-minded learning environment.
The area also offers a non-profit preschool through Bayfield Early Education Programs.
Home in the Heart of Colorado
Forest Lakes, the largest subdivision in southwest Colorado, offers a range of housing types in each of its five phases, and all of them are located in one of the best places to live near Durango: the town of Bayfield. The valley setting and natural beauty make this area an attractive destination.
If you're ready to move to Forest Lakes, call Colorado Property Group of RE/MAX with Durango Homes for Sale at (970) 946-0601 to reach a local real estate agent who can help you find your Forest Lakes dream home.